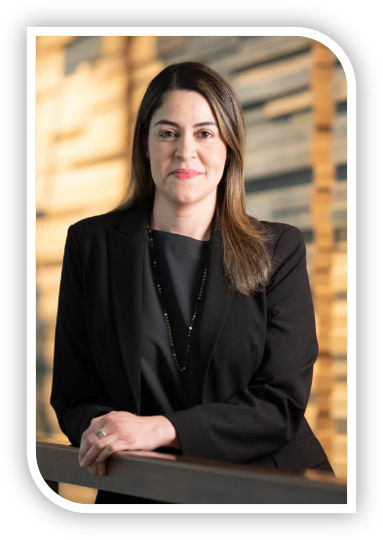 Meet Heloiza Mendes
Regional Operations Manager
Heloiza never thought she'd be promoted and supervise 35 people in her first year at Cargill. But with the trust and confidence instilled in her by her manager, that's exactly what happened. She always had a feeling she'd work in the agriculture industry after growing up on a farm and seeing the importance of agriculture for her family. Add to this an early affinity for STEM, which led her to a degree in Chemical Engineering and her first role at Cargill. Heloiza joined the Operations team in 2002 as a Production Engineer in Uberlândia Site, Brazil. She's held many roles in Operations throughout her career, learning the supply chain, working in different facilities, locations and businesses and ultimately taking on a role in North America as a Regional Operations Manager. Along her journey, she's had an amazing group of colleagues that supported, mentored and gave her the confidence she needed to take on new, more challenging roles. One of her proudest accomplishments was starting the first Women's Network group in Brazil. She led the group for three years and it has since grown to more than 1,000 participants, including men, and has had a positive impact on their lives and careers.
What made you choose Cargill?

Cargill was a very well-known company. It was important to me that the reputation of the company showed examples of values and ethics, especially in a region where agriculture is so important to the economy. I always liked being on a farm, so I think that's why I ended up choosing Cargill, or should I say, Cargill ended up choosing me.

Tell us about your first role:

I started at Cargill with an internship in the Starches and Sweeteners plant. At the end of my internship, I was hired as a Production Engineer and in the first year, I became a production supervisor and had 35 people reporting to me. I didn't learn how to lead people in college; thankfully, I had great mentors and great coaching from people who really trusted me and helped me on this journey.

Why should someone join Cargill?

Cargill is a great company with strong values like putting people first and doing the right thing. One of the benefits of being a large company with a presence in several regions and segments, it gives employees a lot of opportunity to move around and to grow. As an integrated company, we're supported in great ways from our functions. We benefit from having a large network of businesses within Cargill; you can find solutions for similar problems or even new career opportunities.

How did support from colleagues impact your career?

I've had opportunities to work with other women and support other women. I think it's really critical to have great sponsors in your career. Many times in my career, I didn't feel ready for the new role. I didn't feel I could do the job. It was too much for me. Each time, I had a manager who supported me and told me they trusted me. It gave me the confidence I needed to be successful.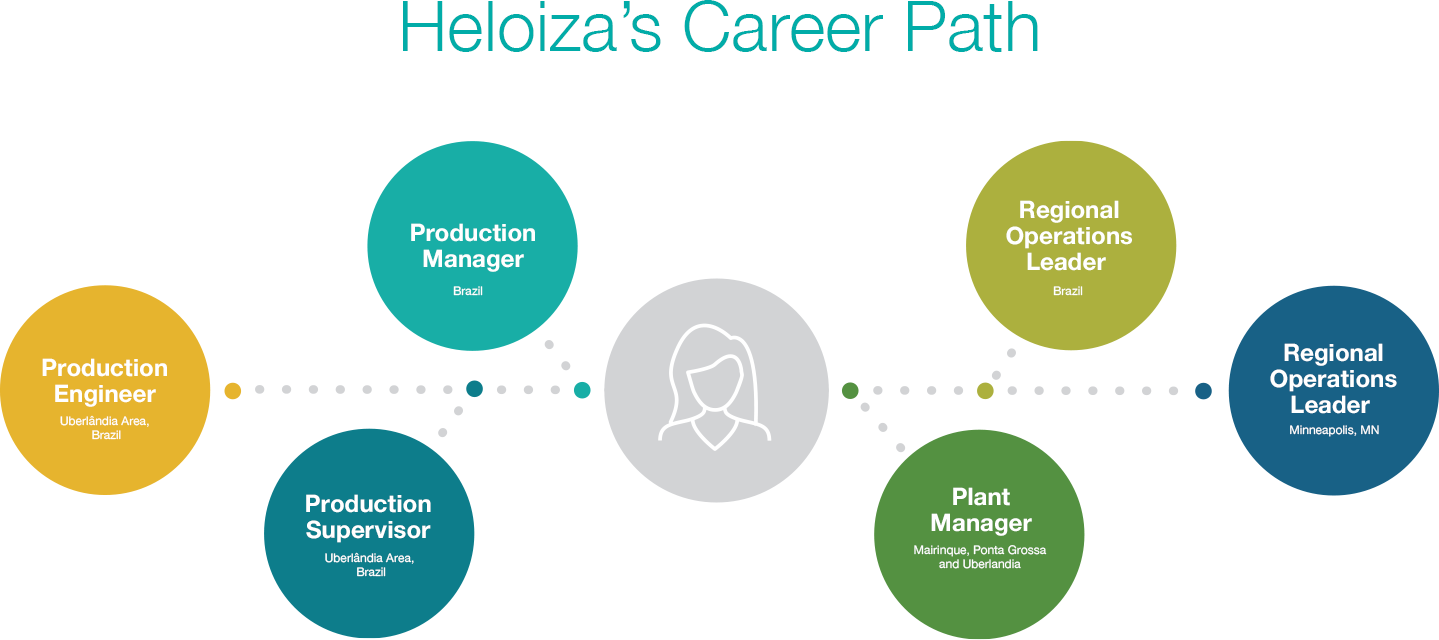 Find a company that supports you. Forge your own career path.
At Cargill, we know that our Operations team wins together. And that every diverse perspective and unique ability gives us strength. That's why we recognize our employees' achievements and work to give them the type of careers that fit what they want, with flexibility, inclusion and support for growth.
Cargill helps its employees to succeed. Learn How