At Cargill, we're challenging what you think you know about agriculture. Every day, we challenge ourselves to develop innovative ideas that can help nourish the world. To do that, we need the best and brightest new talent to help us. You're looking for valuable, hands-on, real-world experience to put all those long nights of studying to good use. And we're always looking for talent that's excited about what we're doing and ready to help us transform what's possible. Our internships, co-ops and graduate programs are a great start.
University Opportunities
Right from the start, you'll be an important part of the Cargill team. We provide students and recent graduates many amazing opportunities to learn from the best our industry has to offer. From internships to co-ops, you'll work in a professional setting gaining valuable experience. The skills you learn during your time at Cargill will follow you throughout your career and help you create a name for yourself.
The length of our internships varies by country: In the United States, the average is about 12 weeks. In Brazil, internships can range from six to 12 months. Cargill Internships are typically paid, and in some countries, we offer relocation reimbursement and housing assistance for those who qualify.
Our U.S. co-op programs are eight-month, paid terms running from January to August or May to December. Available roles are based on current and future business needs at Cargill. Our co-ops may require relocation; we provide housing assistance and relocation reimbursement for those who qualify.
Search University Opportunities
University Application Process
Ready to apply to Cargill and not sure what to expect? Check out everything you need to know about our application process and even a few tips to prepare you for your interview.
Applying to Cargill
How much time does it take?
Five to 15 minutes. You'll be asked a few questions for us to better get to know you.
What information do you need?
You'll upload your resume, add contact information, include your college GPA and answer some questions about past employment experiences.
What happens after I apply?
If you meet the minimum requirements for the position, your application is sent to a recruiter.
When will I be contacted?
You'll immediately receive an email confirming we have your application. If the recruiter decides you're a strong job candidate, you'll be contacted for additional information or to schedule an interview.
Interviewing at Cargill
Where will my interview take place? The first interview will be held virtually.
How should I prepare? First-round interviews last 30 to 45 minutes. We focus on your previous experience, skills and qualifications and why you think you might be an asset to Cargill.
Who conducts the interview? You might be interviewed by recruiters, hiring managers or employees who are university alumni or leaders.
What should you bring? Have an extra copy of your resume, an unofficial transcript and examples of your college work including projects and presentations ready to share.
What should you wear? Dressing in business professional attire will help make a great first impression while looking and feeling your best.
Will there be a second interview? Applicants for full-time positions are invited to a second round of interviews during our virtual Talent Days. You'll meet with various leaders, hear about our facilities and what our work environment is like firsthand.
The Offer
When will I find out?
For internships and co-ops, we extend offers within one to two weeks after the first interview.
For full-time positions, we extend offers within one to two weeks after the second interview.
College transcript: For full-time employment, we ask you to provide a final college transcript within 60 days of your start date.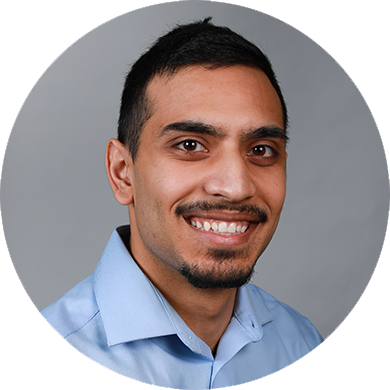 "It was exciting to see how Engineering tools and lessons developed in University were used to produce tangible results in industry. But perhaps more importantly, my experience at Cargill has made me a better student through lessons learnt of work management."

Rahul S., Engineering Intern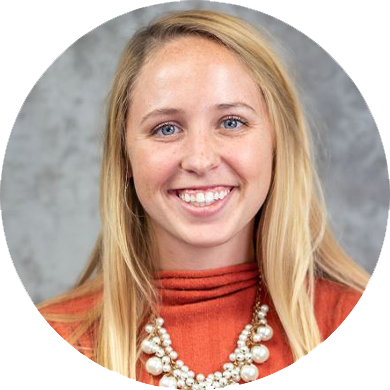 "I choose to work for Cargill because the company has their hands in a diverse set of fields and areas which gave me the confidence that no matter what my interests were or how my interests may change overtime, I could always find a meaningful career with the company."

Rachael B., Management Associate – Cargill Animal Nutrition
UK Engineering Placement Program
The Engineering Placement Program is open to students in the U.K. working toward a relevant engineering degree who have opted for a year in the industry. This 12-month paid internship opportunity is a great pathway to the European Graduate Program.
Learn More about our U.K. Engineering Placement Program
European Graduate Program
The European Graduate Program helps you develop your career while engaging in meaningful work that connects to something greater and can make a positive impact on the globe. In this two-year development program for the EMEA region, each of our disciplines offers unique job learning experiences plus personal development through professional and business skills training. You'll grow your career in a value-based organization where you can do the right thing and achieve your higher purpose.
Learn More about our European Graduate Program
We Want to Meet You
We actively recruit at colleges and universities across the United States. We're looking for exceptional students to participate in our co-op and internship programs and fill entry-level positions. Don't miss out.
Campus Recruiting Event Calendar
If we're not going to be visiting your campus this year, you can still apply for both Cargill internships and Cargill full-time positions.
Life at
Cargill
Discover how you can achieve your higher purpose with a career at Cargill.
Linkedin Job Matcher
Find where you fit in at Cargill. Log in to connect your LinkedIn profile and we'll use your skills and experience to search the jobs that might be right for you.