Meet Selia Perez
Fabrication Manager
After high school, Selia wasn't sure what she wanted to do as a career. But she knew she wanted to work for a company that took care of its employees. And after hearing about the benefits at Cargill from her dad, who worked there, she knew she wanted to join the company. She started working on the floor, but then moved on to the Food Safety Quality team. That's when she realized that her real goal was to be the boss; to be the driving force behind a team, helping lead everyone to success. Now, she's working as a General Manager at a plant and is in charge of close to 2,200 employees. Selia isn't sure where her career will take her next, but she knows that she has mentors on her side who can offer guidance and support and who won't let her fail. When she thinks of Cargill, she thinks of a culture that values supporting each other. Whether it's a job at Corporate or another path she hasn't considered yet, Selia feels like the sky's the limit at Cargill.
What does your future hold for you?

I was going for the General Manager position. That was my goal, so now that I'm here I want to master that role and try to be the best General Manager I can be, and help my team achieve the goals we need to achieve.

What surprised you about Cargill?

When I first started, there weren't many females in leadership roles. But once you raise your hand and step up and prove that you want to do more, the support and the guidance are amazing. My mentors are there telling me I can do it.

What are some of your favorite things about working in Operations?

The top one is when I implement something and see the change and see everything come together and see the success of the team. The satisfaction from accomplishing goals as a team is hands down the best feeling in the world. Also, you can't get bored in this role, and if you do, you're just not trying. There's always something going on.

What's unique about Operations at Cargill?

When you hear the name Cargill, you associate it with being treated well and taking care of each other. People who come to Cargill from competitors learn about how focused we are on customers and safety, and that's just unique.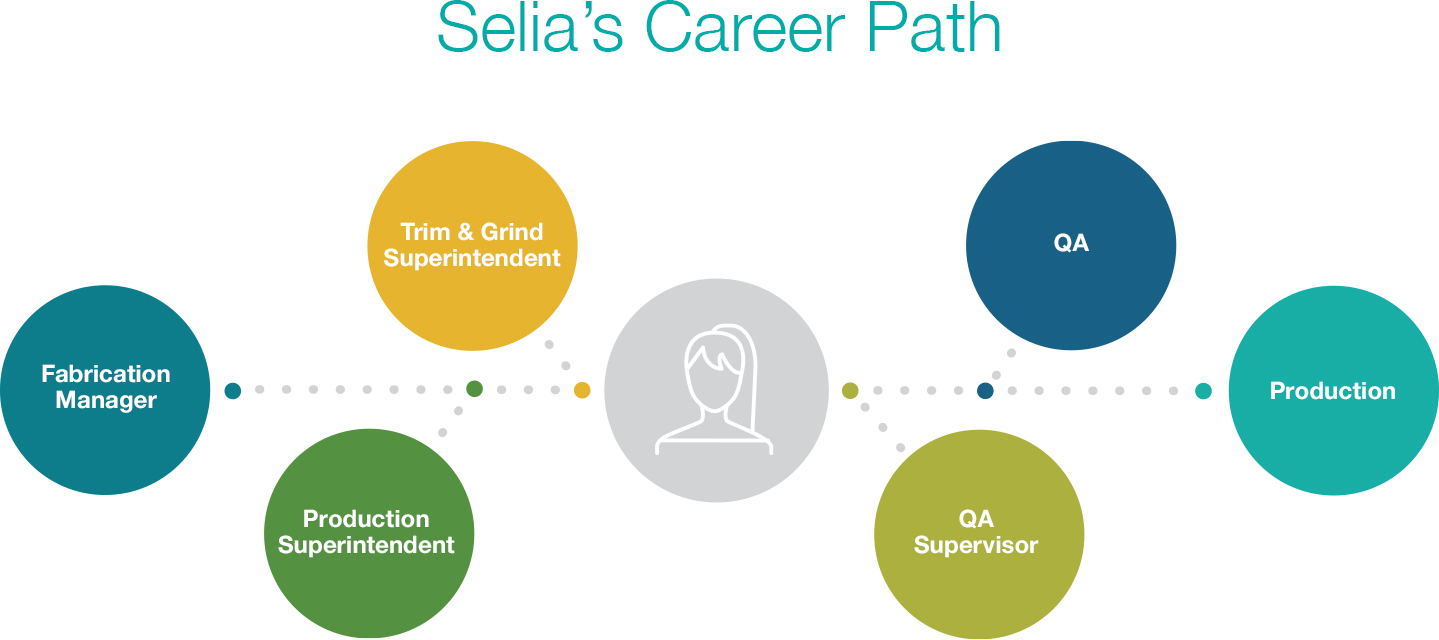 Find a company that supports you. Forge your own career path.
At Cargill, we know that our Operations team wins together. And that every diverse perspective and unique ability gives us strength. That's why we recognize our employees' achievements and work to give them the type of careers that fit what they want, with flexibility, inclusion and support for growth.
Cargill helps its employees to succeed. Learn How