Vivien Nacion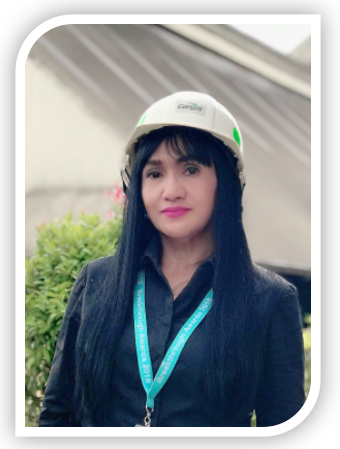 Role: Sustainability Lead
Department: Business Operations and Supply Chain
Country: Philippines
Tenure: 29 years

Vivien Nacion's Cargill career has been a fulfilling and rewarding journey. She takes pride in being part of a company that nourishes the world in a safe, responsible, and sustainable way. Vivien feels empowered knowing that she contributes towards Cargill's sustainability agenda and, more importantly, she creates meaningful impact for customers and copra farmers. "I know that there is still a lot more than I can do, and I believe that Cargill will be there to help me thrive," she adds.
Tell us about your Career at Cargill.
I began my career at Cargill in 1992 as a Quality Control Analyst in the copra crush plant in General Santos City, responsible for raw material and product quality analysis supporting operations and commercial teams. My educational background is BS in Chemical Engineering.
I became the Quality Control supervisor years later, overseeing the laboratory operations and dealing with both internal and external customers. I then took on the role of Business Food Safety, Quality, and Regulatory (FSQR) Lead for South and Southeast Asia handling copra, palm and grains. In this role, I supported the businesses in establishing FSQR programs that comply with food safety regulations and customer requirements.
In 2011, I was given the challenge to support our sustainability efforts given the increasing demand for sustainable product sourcing. While it was an added task, I was excited to learn about public-private partnership and drive multi-sectoral transformation across the value chain. By 2018, I took on the role of Coconut Sustainability Lead to have full oversight of the projects, enabling us to make sustainability as one of our key differentiators when partnering with our copra customers.
Looking back on those 29 years, I must say that the journey was not at all bed of roses; there were both successes and learnings. What's important is that Cargill is ready to support and motivate you to improve every day and invest in your development. They treat you like family, empower you to become the best version of yourself, and enable you to deliver high performance.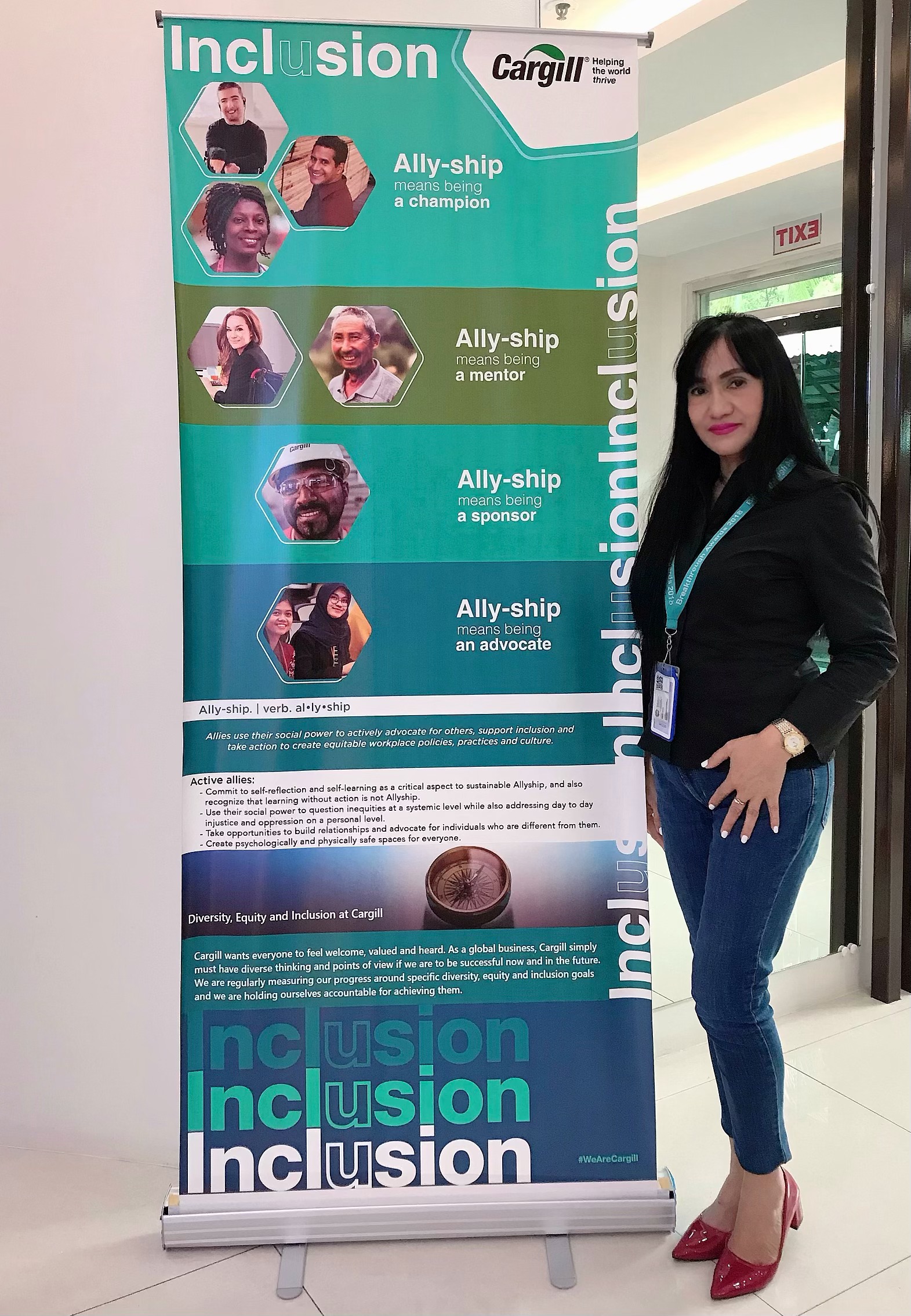 Why should a person choose a career in Business Operations and Supply Chain at Cargill?
Cargill values talent and provides its people with all the opportunities to reach their full potential and thrive. Within Business Operations and Supply Chain (BOSC) alone, you have different career paths to choose from as long as you are passionate about learning new things. Throughout my career, I was given the chance to take on various job roles and responsibilities across the organization. I honed my skills and developed new capabilities for my professional and personal growth.
Cargill is leading the way for gender inclusion in Business Operations and Supply Chain. How has it impacted you personally?
Cargill believes that embracing diversity, equity and inclusion (DEI) will drive performance and build a strong and successful organization. Stereotyping does not have a place in the company. We are all created unique and special, and so everyone is welcomed, valued, and heard. Women are empowered to reach higher. I know this personally through my own Cargill experience and as part of Cargill's DEI Core Team in the Philippines, which develops initiatives that promote respect and diversity in thinking to achieve our purpose in nourishing the world in a safe, responsible and sustainable way.
What ways does Cargill "Do what's right" for the people working in Business Operations and Supply Chain?
Doing what's right is one of our core values at Cargill and is integral to how people working in BOSC perform their day-to-day activities. It denotes honesty, transparency, and integrity in how we conduct our work and deal with people in the course of fulfilling the Cargill purpose.
It's been more than a year since Cargill launch the global "How are you doing, really?", campaign. Given that October 10th was Global Mental Health Day, what progress have you seen and how has this impacted you?
This campaign amplifies the importance of the health and well-being of all people at Cargill. With the onset of the pandemic, there was much emphasis on mental wellness and I saw how Cargill constantly puts people first and cares for their overall health using holistic and innovative approaches to make them feel safe amidst the crisis. Cargill is fully committed to employee health and safety and knows how to walk the talk.
Business Operations and Supply Chain Jobs
View all Business Operations and Supply Chain Jobs.