Sales
Discover the power of connection.
A career in sales can take you far.
From the moment you step into your role as an emerging sales professional, you will be evaluating markets, identifying new opportunities with customers and building meaningful relationships. Your work will have a direct impact on our business from day one. By familiarizing yourself with our diverse portfolio of products and services, you'll develop the knowledge and confidence you need to build relationships with our customers and provide proactive solutions to their problems. Your development and our success go hand in hand. Let's build something together.
Training Program
We set you up for success.
Developing talent in ways that lets you maximize your natural abilities is a key component to our business model. Beginning your first day, well before you even attempt your first sale, you will receive the training and guidance you need to feel confident in your role. We utilize comprehensive onboarding, facility visits, on-the-job training, mentorship, e-learning and webinars to develop our sales professionals. Our team has developed this strategy to ensure long-term success not only for the program, but for all participants. Through hands-on experience, our program will help you gain the confidence and independence needed to set you up for success early in your career. Train with us. Grow with us. Thrive with us.
Support a Sales function in:
Animal Nutrition & Health
Bioindustrial
Livestock
Food Ingredients
Grain
Agricultural Inputs
Protein
Salt
Internship and Associate Sales Roles
Sell your way to the top.
As a sales intern or associate, you'll take pride knowing that you're offering the highest quality products and services to our customers. We will equip you with the knowledge and support you need to distribute, sell, promote, market and merchandise products in an ever-evolving landscape. You will learn our dynamic business model and establish relationships with customers through our comprehensive early career roles designed to prepare you for the next step and all that follow.
Sales Career Path
Forge your own path to success in sales.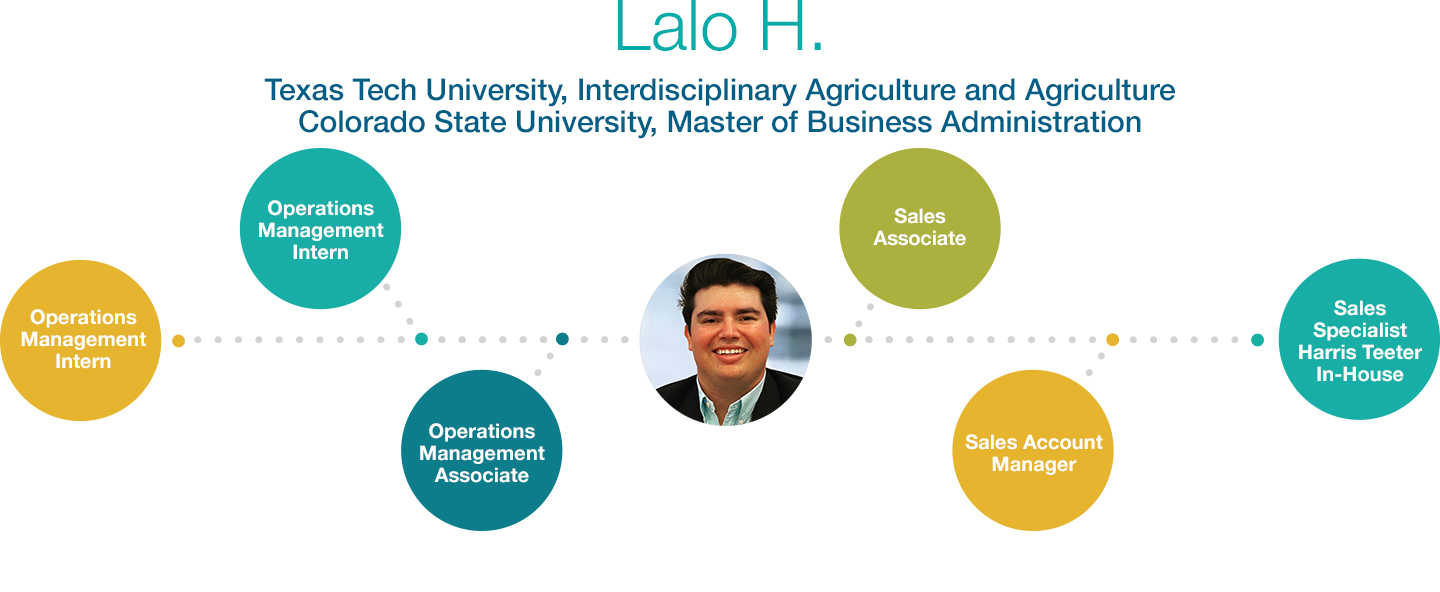 Preferred majors
There's no one way to succeed in sales.
Sales roles are open to a variety of majors, including but not limited to: Business, Agricultural Business, Agriculture, Economics, Finance, and other related majors.