Putting people first is not a feel-good company value on paper—it's real here
Around 8 years ago, I joined Cargill in their cocoa processing plant in Gresik, Indonesia. It is common in Indonesia as a factory employee, you must be prepared for long working hours and living far from the city center with minimum fancy social life. Occasionally, you may have to return to the factory at odd hours to handle emergency situations. I am fully aware of this norm and was "complying" to this at the start of my working life with Cargill. Until one day, I sent an email to my Plant Manager on 10 pm while I was still at the factory. The next morning, he replied me nicely, appreciating my work but added a small note at the end - "You don't have to stay overnight just to finish this work. Spend time with your family."
I have received similar comments before about work-life balance, but sometimes these bosses are working even longer than us. But it was not the case this time. My Plant Manager at Gresik has been setting an example by coming to the factory at 8am and leaving punctually at 5pm. He consistently sent the same message to my other colleagues who were always working overtime, pushing them to fully utilize their regular working hours efficiently and take time for their families, hobbies or social life. In one extreme example, he even monitored our working hours and reminded us if we worked too many hours in a week.
The reason for his strong attention to this is because he is very concerned with employee health and safety – both physically and mentally. He believes that employees will be more productive when they have good mental and physical health. Even though working extra hours might give us some benefits in the short term but working at a healthy pace is more sustainable in the long run. At first, I thought that this was his personal value. However, after understanding more about Cargill, I realize that the company value of "Putting People First" is something that is taken very seriously. And the longer I have worked here, the more examples I have seen in my journey.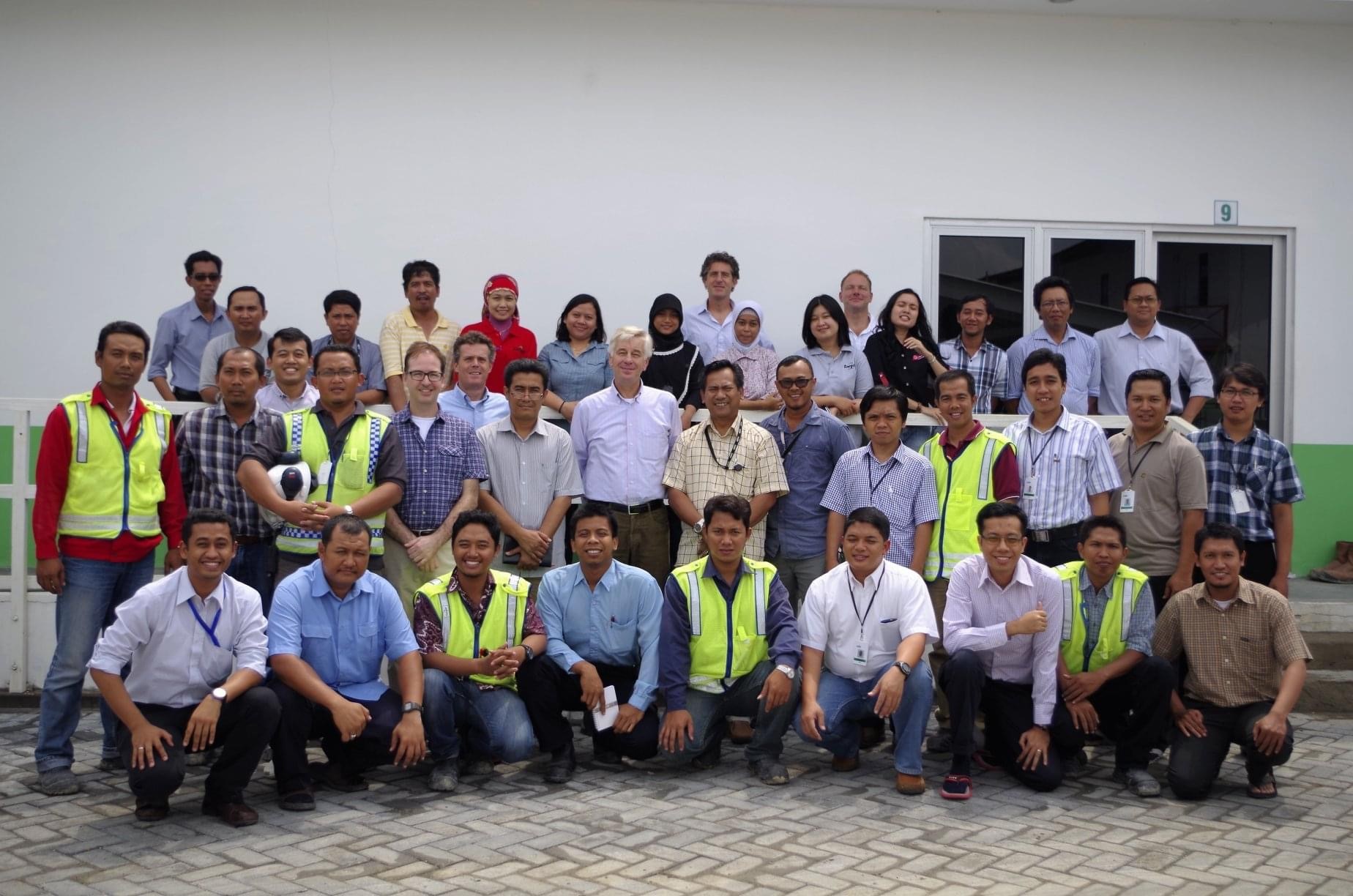 First joiner of Cargill Cocoa Plant at Gresik, Indonesia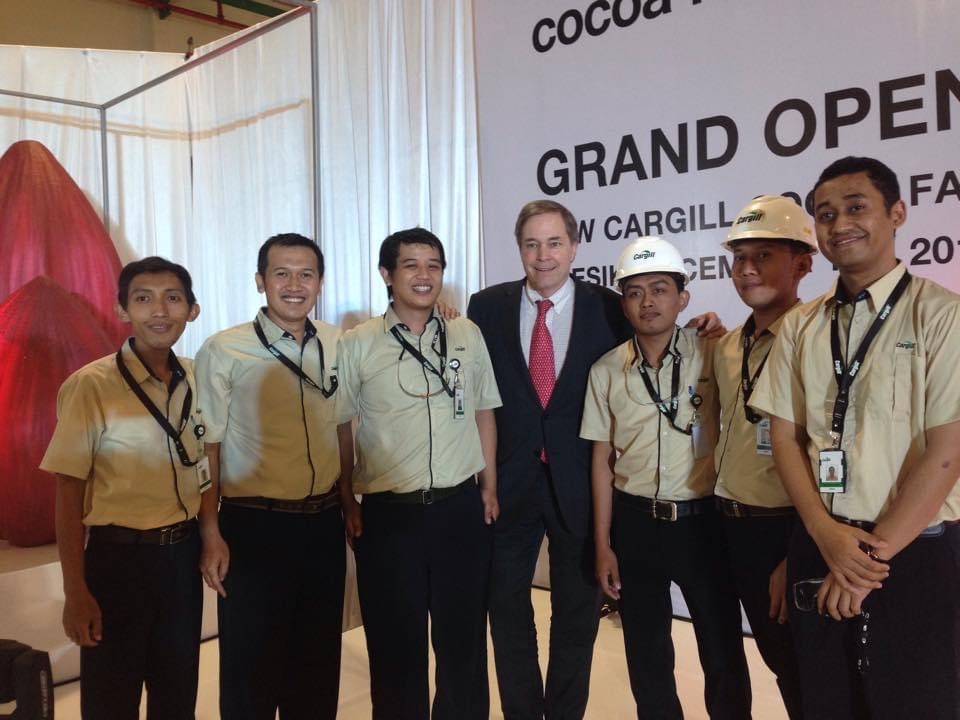 Cargill Cocoa Plant Grand Opening with our CEO, David Maclennan
Another example I have of how Cargill puts people first is around people development.
As part of Cargill's career development program, I was very lucky to have had the opportunity of an international assignment. Around 4 years ago, I moved to one of our sister cocoa factories at Wormer, Netherlands to support the expansion of the plant's production capacity. Contributing to the factory's improvement was the main goal of this assignment, but my leaders also considered that the exposure to a different culture and international work experience would also be an important benefit for me as an individual and a professional. Cargill believes that cross-cultural assignments will enrich an employee's development and shape their growth as future leaders in the company.
Also, during this assignment, I had the opportunity to continue my studies and took an MBA program at the IE Business School in Spain. An MBA might be not a mandatory qualification to pursue a career in operations, but it helps a technical person like me to understand more about our business from a different perspective. This was a part-time program which would require me to take a day off from work to attend. Cargill was very supportive of this personal aspiration and allowed me to take personal paid leave for this program.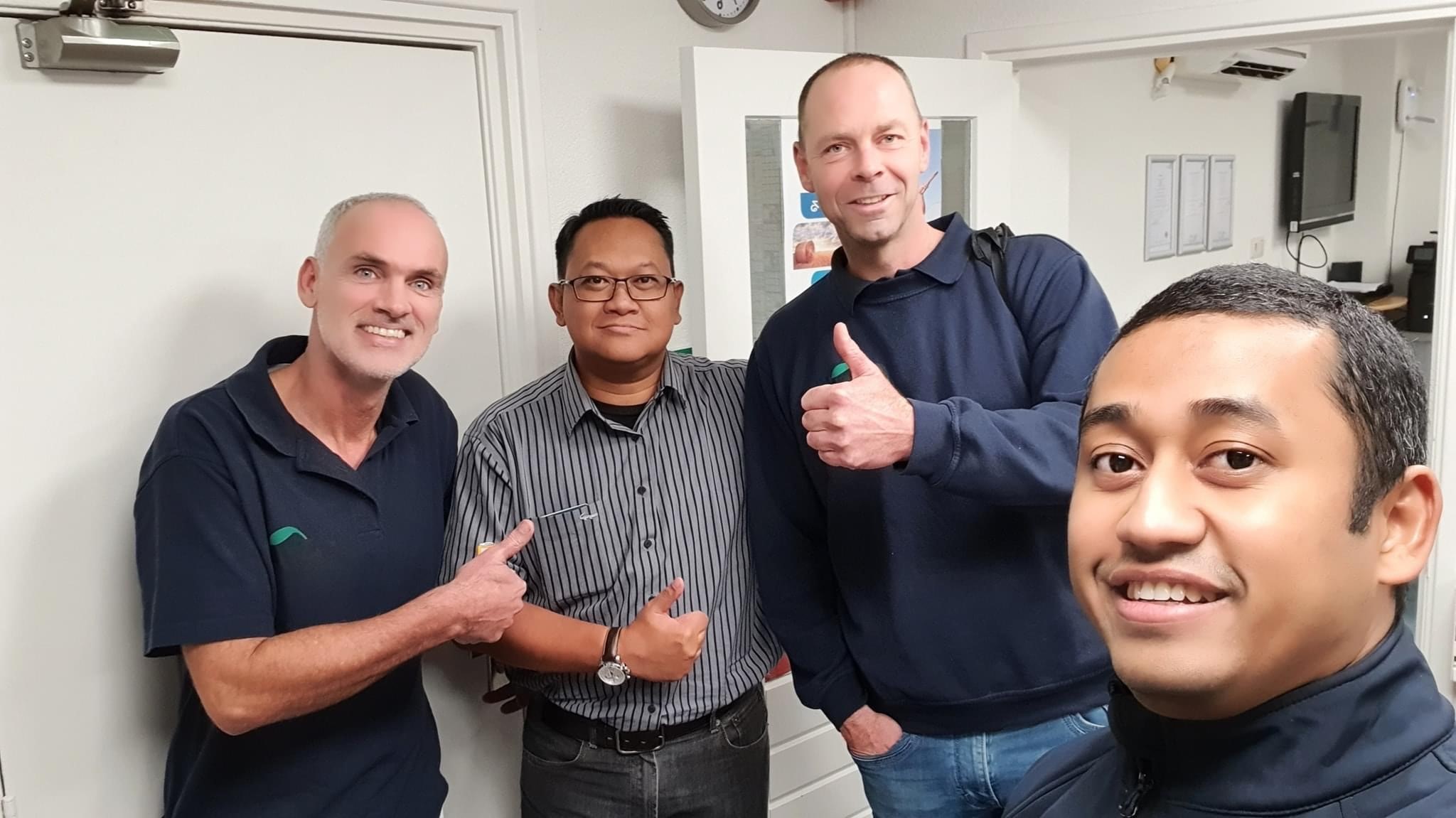 With Cargill colleagues at our cocoa factory at Zaandam, Netherlands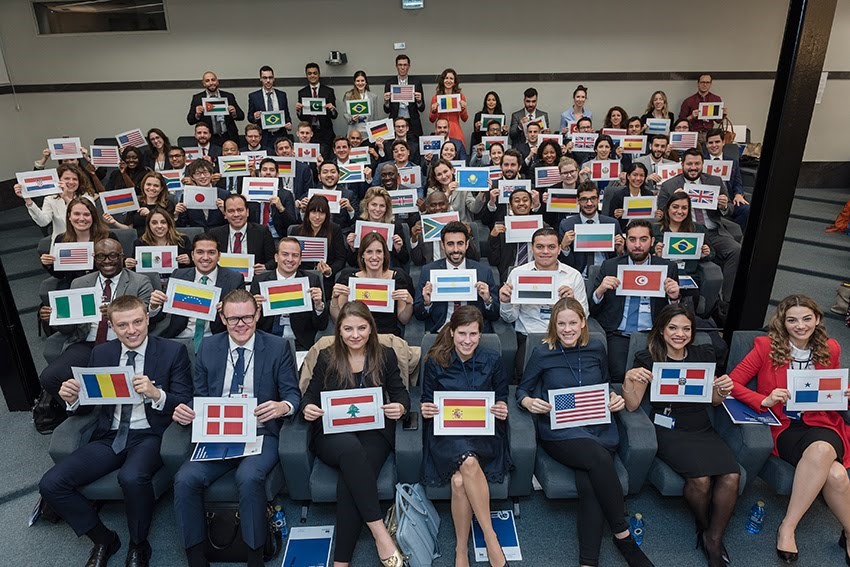 Opening session of my MBA Program at Madrid, Spain
The latest proof of how Cargill put the best effort for their people is when the Covid19 pandemic came. When Indonesia reported its first COVID-19 case in March 2020, we quickly reduced the workforce to a minimum and implemented work-from-home for non-essential employees, even before the government imposed any restrictions. We also implemented stricter testing protocols to prevent an outbreak within our premise. These measures were put in place during the early phases and were more advanced compared to local industry standards.
Within our premise, we introduced innovative solutions to mitigate the virus spread. One example is the implementation of a social distancing device using RFID technology. Every plant employee wears the device as a lanyard which will beep when someone else comes within 2-meter distance. This acts as an on-site reminder for our employees to practice physical distancing in the plant. As the device also records data of employee movements, it also helps to facilitate contact tracing in the event of any infection.
Cargill is also very attentive to employee physical and mental health. Vulnerable employees are identified and given the necessary assistance to reduce their risk of infection through health protection initiatives. With regards to mental health, the company also provided COVID-19 awareness training program where employees are taught ways to stay resilient and cope with the outbreak, as well as how to support fellow colleagues during this challenging time.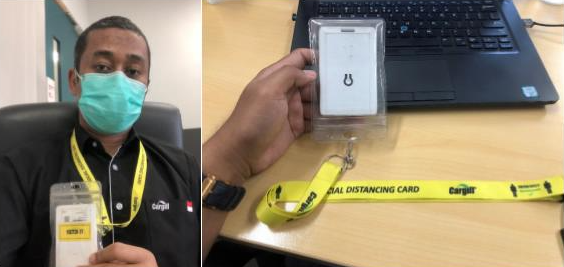 Technology-based Covid19 mitigation tool, social distancing card using RFID technology
For me, these 3 situations are clear examples of how Cargill has demonstrated that "Putting People First" is a value that is genuinely being lived and actively practiced within the company. I have also heard so many positive comments from friends in my personal networks outside Cargill.
So, am I always going home from work on time? No, sometimes, I still need to stay longer in the evening, but only when it is very necessary.
Do I have every knowledge and skills needed in my work? No, my current role as Project Manager is a completely new playing field for me, however I am confident that Cargill will always give me the opportunity to develop the knowledge and skills needed for this role.
In closing, I really appreciate the care and priority Cargill places on its employees, and I believe that this people-first culture will enable the company to thrive for many more years to come.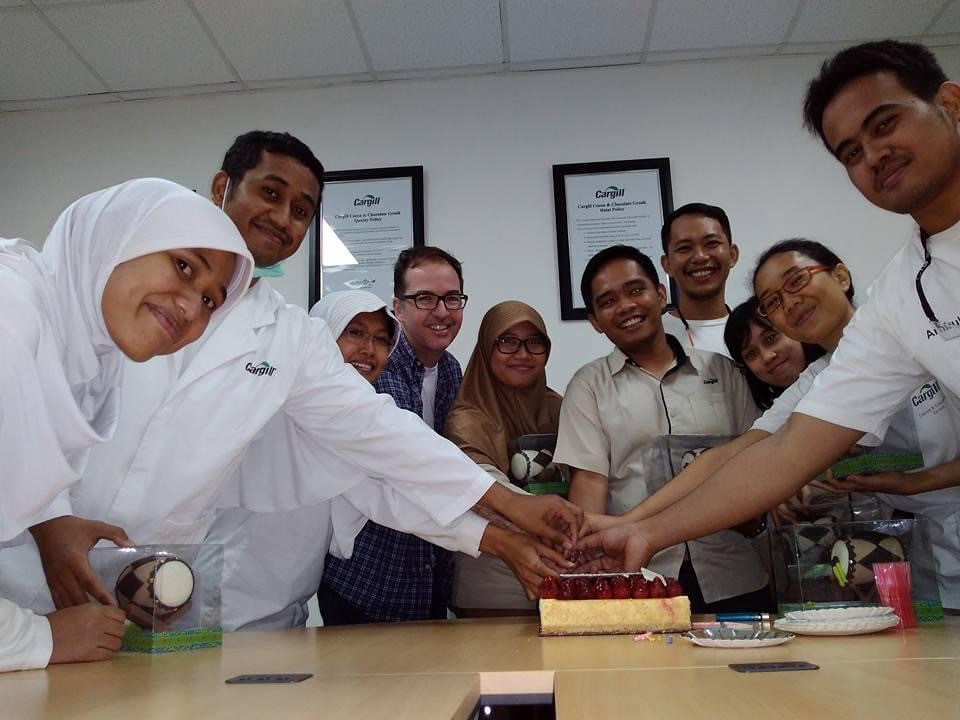 Monthly employee birthday celebration
APAC Business Operations & Supply Chain Jobs
View all Business Operations & Supply Chain Jobs in APAC.