Discover Your Path to Success
Engineering is the link that connects Cargill's operations with innovation and is launching us into the future. As a member of this program, you can apply both technical and management approaches to build your path in Production Management or any number of Engineering categories, including Environmental, Process, Project, Maintenance and Reliability. We have a proven record of success with our program participants. Approximately 90% of Engineering interns receive full-time employment offers. Your skills matter, and we can help you take them further.
Engineering Roles
Engineering Co-ops
Fit In. Then Stand Out.
We take pride in offering one of the most diverse co-op programs in the industry. In just seven to eight months, you will have the opportunity to work in one of our many production facilities across the United States. While there, you will learn to lead production workers, maintenance workers, project teams, contractors and technical operations teams to execute important initiatives and projects in a fast-paced environment.
We also offer co-op programs in Canada over four, eight or twelve month terms depending on the program you choose. These programs provide the opportunity to learn from and work with industry professionals while gaining valuable experience in your field. As a member of the co-op program, you will get to share your fresh, innovative ideas with the team and work on projects that are critical to our business. Opportunities in Canada are plentiful and range from production facilities to grain elevators to provide you with exposure to different industries before graduating.
Bring the Outside In
Systems Thinker
Strategic
Executive Exceptional Results
Agile & Resilient
Decisive & Results Driven
Energize for High Performance
People First
Authentic & Inspirational
Values
Do the Right Thing
Put People First
Reach Higher
Engineering Internships
Contribute and Grow.
As an Engineering intern, you will immerse yourself in our exciting production environment where your abilities will be challenged and developed. You will receive safety training and contribute to the success of your facility in a variety of ways, including supporting and leading small continuous improvement processes to deliver better safety, food safety, product yield and process efficiency. You will also be given direct responsibility for capital projects with a variety of responsibilities. As a natural evolution from a co-op or other learning experience, this internship will prepare you to address complex projects in your future full-time role.
Engineering Associates
Where Hard Work Pays Off.
Once you have completed your co-op and internship experiences, you will be more than ready for your career as an Engineering Associate here with Cargill. As an associate, you will be exposed to the technical and management aspects of engineering, while developing interest in your longer-term aspirations. The result of all this foundational knowledge is an abundance of career opportunities.
Engineering
Associate Q&A
Learn from those who came before.
Engineering at Cargill
There are Many Ways to Contribute
Production Management

Work in a plant environment where you will be involved in supervision, production and daily production management meetings. PMEs typically develop teams within two years and hire, schedule, motivate and handle employee relation issues. You will also participate in process optimization and equipment and process reliability, and may lead capital projects.

Environmental

Lead people, processes and assets related to the effective operation of refrigeration, steam, fresh water distribution, hot water and compressed air systems and more in a plant environment. Supervise and lead operators and technicians while being responsible for short- and long-term planning activities.

Process/Project

Be responsible for business case development, vendor selection, budget and project management responsibilities for major projects and improvements involving process optimization, safety, quality, infrastructure and energy use. Be involved with innovation processes, idea generation systems, and reliability centered design, and help implement technical initiatives.

Maintenance and Reliability

Lead people, processes and assets related to the effective operation of facility production and utility assets to ensure optimization. Be responsible for planning activities including weekly maintenance, capital projects and process involvement while utilizing the many tools at your disposal.
Engineering
Career Path
Build Your Path
Co-op, Lactic Acid Production Management Engineer
Blair, NE
Internship, Salt Engineer
St. Clair, MI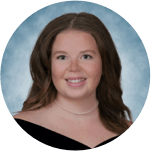 Madelynne
State University, Chemical Engineering
Salt Engineer Associate
St. Clair, MI
Production Supervisor, Salt
St. Clair, MI
Madelynne
State University, Chemical Engineering
Lizzy
University of Wisconsin-Madison, Mechanical Engineering (2015)
Regional Construction Manager
Lizzy
University of Wisconsin-Madison, Mechanical Engineering (2015)
Engineering Intern
Fresno, CA
Engineering Associate
Fresno, CA
Technical Safety Facilitator
Wichita, KS
Technical Safety Regional Leader
West Columbia, SC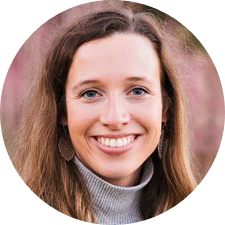 Ashley
University of Missouri-Columbia, Biological Engineering and Bioprocessing
Assistant Maintenance Manager
West Columbia, SC
Maintenance Manager
Round Rock, TX
Assistant General Manager
Round Rock, TX
General Manager
Round Rock, TX
Ashley
University of Missouri-Columbia, Biological Engineering and Bioprocessing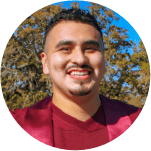 "Cargill has pushed me out of my comfort zone to help me grow technically and socially. I've learned project management as an engineer as well as how to become a better manager – all while making great connections that will benefit me and my career going forward."

Josh, Corn Oil Department Engineer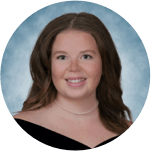 "Cargill puts their people first. There's not an ounce of product more important than people's safety. They make this clear with the ample funds, time and energy spent on making sure everyone is fully trained and has the tools to do their task properly and safely. Slow down to speed up is our rule of thumb."

Madelynne, Production Supervisor
Preferred Majors
What we're looking for
Agricultural Engineering, Biosystems Engineering, Chemical Engineering, Electrical Engineering, Industrial Engineering, Environmental Engineering, Mechanical Engineering, Mining Engineering, Packaging or a related degree.
North American
University
Programs
Discover how students and Grads can jumpstart their careers at Cargill.
Diversity,
Equity
& Inclusion
Our inclusive culture helps us shape the future of the world.