Meet Josh R.
Cargill University Intern NE, USA
Josh graduated from Texas A&M as a chemical engineer and is working at Cargill full time as an Engineer 1 He's currently working out of Blair, Nebraska in a Wet Corn Milling facility. He's from Houston, TX but currently lives in Omaha. He'd previously interned with Oil & Chemical companies before coming to Cargill. To learn more about Josh, check out his interview below!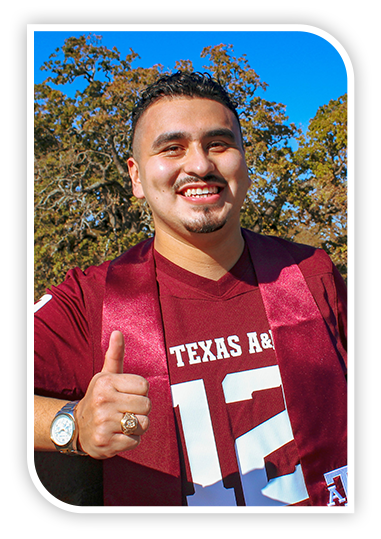 "It takes a team for any job to get done here at Cargill - we value team work just as highly as other skills. I would not be where I am at today without leadership and collaboration with the team."
How much did you know about Cargill prior to applying? If so, what was your perception of it as a place to work?
I knew very little to nothing about Cargill. I had no prior intern/co-op experience with Cargill and did not know much about the company coming into my Full-Time position.
How has your internship challenged or prepared you for the next step in your career?
My experience here at Cargill so far has pushed me out of my comfort zone and has helped me grow technically and socially. I have leaned project management as an engineer, and how I can become better at managing projects and people. I have made outstanding connections with site leadership, engineering, and technicians with my time here. These connections will be beneficial for the rest of my career going forward.
How do you describe Cargill as both a company and employer to your friends and family?
People first culture! Cargill values its employees and ensures that everyone is completing tasks safely through their time here. They put safety above all else!

Have you been able to see the impact of your work/responsibilities?
I have been able to see my footprint on a lot of projects and task throughout the plant. I have found satisfaction in knowing that my work here has improved the workplace and jobs of others around me. It is good to know that my work is creating a bigger impact than just my team. And how we will continue to collaborate to make changes for the sake of efficiency, safety, and production.
What's the best thing about working at Cargill?
We are a people first company. We listen to our people and make decisions considering what we hear. We are working with innovative, new technologies to help feed the world. This a commitment we have with the team and others that count on us to make a difference out there. We are always searching for ways to be the best in what we do. And we always find it.
Professional Jobs

Bring your expertise and make your mark.

Production Jobs

Be an essential part of our daily operations.

University Jobs

Develop your talent and share your ideas with the world.
Linkedin Job Matcher
Find where you fit in at Cargill. Log in to connect your LinkedIn profile and we'll use your skills and experience to search the jobs that might be right for you.
At Cargill, everyone matters and everyone counts. Cargill is committed to creating and sustaining an inclusive and diverse work environment where all employees are treated with dignity and respect. As such and in alignment with our Guiding Principles, Cargill's long-standing equal employment opportunity policy prohibits discrimination and harassment against any employee or applicant based on race, ethnicity, color, religion, national origin, ancestry, sex, gender, gender identity, gender expression, sexual orientation, age, disability, pregnancy, genetic information, marital status, family status, citizenship status, veteran status, military status, union affiliation, or any other status protected by law.
Cargill also complies with all applicable national and local laws and regulations pertaining to non-discrimination and employment.
Notice to Recruiters and Staffing Agencies: Cargill, Inc. and subsidiaries ("Cargill") have an internal recruiting department. Please review this notice.
US Employment Resources: Equal Opportunity Employer, including Disability/Vet.
How to request a reasonable accommodation | Read about Federal equal employment opportunity laws (PDF) and the supplement (PDF) | Pay Transparency (PDF)
Cargill is a E-Verify Employer, see here for E-Verify participation information.
Canada Employment Resources: Cargill is an equal opportunity employer and committed to providing accommodation to our job applicants with disabilities. How to request a reasonable accommodation
Protect yourself against recruitment fraud. We are aware that unauthorized individuals may have posed as Cargill recruiters, made contact about job opportunities, and extended job offers via text message, instant message or chat rooms. To ensure a job posting is legitimate, it must be listed on the Cargill.com/Careers website. Learn how to protect yourself from recruitment fraud.
© 2023 Cargill, Incorporated. All Rights Reserved.