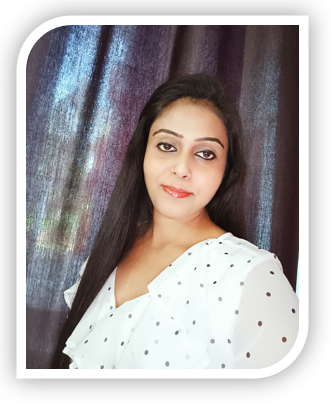 Prashansa Mishra
Role: Plant Manager
Department: Premix & Nutrition
Country: Bangalore
Tenure: 8 months
Doing what's right by positively impacting the environment.
In a time when Indian girls were only taught enough to get married, my parents taught me to break all the barriers and prepare for success in both personal and professional life. I started my career in the year 2011 with a master's degree in Microbiology in one of the largest Indian consumer foods manufacturer as a PQA-Microbiologist and I continued to have a successful career of working with various global FMCG companies. In 2020, I pushed myself again to get a master's degree in leadership and change management from XLRI-Jamshedpur Institute - one of the top-ranked institutes in India.
About 8 months ago in 2021, my dedicated hard work, passion, vision, strategic alignment, and business experience got me the opportunity to become the first female Plant Manager in one of the world's largest organizations - Cargill.
In my entire career to date, many have appreciated my work ethic and the great development I bring to the company. Some have even given a lot of criticism. But I have always taken these criticisms as a part of my learning. I have made them my strength and mantra for success.
At Cargill, I always try to strategically redirect the company to reduce waste, conserve water, use renewable energy sources and recycle. It impacts the culture and the environment of the organization in a positive manner. I call it a performance with a purpose, and that has gained a huge positive response.
As a leader, I shape, inform, and reinforce an organization's culture and climate — both the tacit and explicit social order of the organization. It shapes the attitudes and behaviours of the people working with us. We recognize business as a human, relational endeavour. Our teams continue to drive authenticity and sense of belonging as a vital aspects of the organization's vision, mission and culture. We are focused on ensuring that our business is compelling, innovative and growing to lead in a global marketplace.
I have experienced and observed that Cargill is very committed to create and sustain a diverse, equitable, inclusive, and competitive organization. Regardless of which function/team, intentional and authentic leadership is seen throughout the layers as we understand our role purpose and how each of us fit into the global vision of nourishing the world in a sustainable way.
What resonated very closely with me are solid values, integrity, collaboration, and organizational systems and structures that engage and provide value opportunities for all men and women employees. There are so many examples of diverse role models who motivate others with their authentic leadership, emotional and cultural intelligence, and strategic interpersonal communication skills – critical skills that enable us to succeed in a dynamic global economy. I am proud to be part of the Cargill family and will encourage many more women to develop their careers with us.
India Roles
View all open jobs in India