Nidhi Srivastava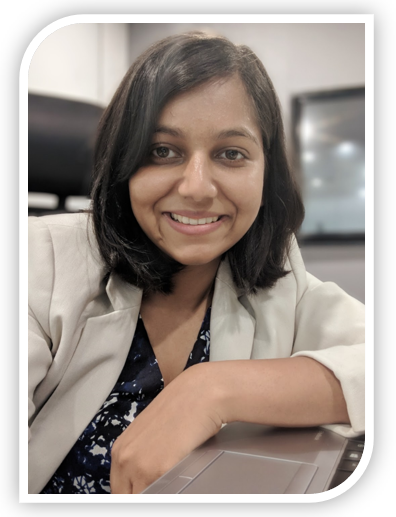 Role: Pricing Lead for Cargill Animal Nutrition & Cargill Aquaculture Nutrition India
Department: Marketing
Country: India
Tenure: 1 year
What are the factors that attracted you to join Cargill over other competitors?
I first learnt about Cargill while I was working with one of the investment banks as the "largest and biggest" privately held company in the Food & Agri space. I have friends (now colleagues) who vouched for the company and shared why they choose to stay because of the culture and career development opportunities. I researched and learnt about the impactful work that Cargill is doing in Animal Health, Cocoa Farms & Oils space, and found articles on how Cargill supports the communities it operates in. This was the perfect mix – I knew our values are aligned and I could trust Cargill with my career aspirations. Eventually I found a suitable role in the Animal Health Pricing, and Cargill being one of the pioneers in value-based pricing and adopting early technologies and practices, I was sure I am making the right move for my career.
How was your induction process?
The induction was very exciting when I joined in March 2020, just right before we had to work remotely by default due to the pandemic. I was able to meet most of my team, and my manager prepared a comprehensive induction plan: I met all the workstream leads and got information on their markets, functional dynamics etc. When we had to pivot to virtual collaboration, we could quickly and easily adapt to each other's working styles, and achieve the induction objectives. There was also a lot of learning and information available on Degreed, which was a great resource as I came from another industry.
What are the three things you liked about the onboarding process?
The focus on safety, sustainability & well-being practices which are especially important during such uncertain times. The availability of online learning resources makes it a smooth experience when I needed to transition to 100% virtual induction, and it is so easy for me to connect with subject matter experts from across the globe.
Was there anything which surprised you about the onboarding experience at Cargill?
The bootcamp courses was a happy surprise. I completed not just the one in Pricing but other domains like RMS, Supply chain etc. The effort in putting these courses together is remarkable.
How did your team members and manager support you during your onboarding process while working remotely?
Not just during onboarding, but even after that, understanding and supporting one another while working remotely is something I really appreciate. Accommodating to different time zones with empathy is a good support for example, we do not take this for granted which makes flexible working much easier to manage.
What 2-3 words are top of mind in describing the Cargill culture today?
Excellence, Sustainable, Respect for people.
What does 'thrive' mean to you? What does it mean to thrive at work?
Thrive to me means executing with excellence, personally & professionally. I learn something new every day at Cargill – be it business strategy in an agile environment, operating with empathy, sustainability, leading and navigating change. The challenging opportunities and exposure have evolved me into a customer-centric, community-centric professional. This wholistic development is "thrive" for me.
How has the size and scope of Cargill, the fact that it's a global company, benefited you?
The size and portfolio of Cargill means we have an ocean of opportunities inhouse. Anyone who is willing to learn and give their best can be assured that the best of opportunities await them within Cargill. We have the best of both worlds, in that we are able to experience the dynamism like a high growth startup while leveraging on the strength of a company with over 150 years of operating excellence.
What Cargill innovations make you the most excited for the future?
Plant-based meats (I'm a vegetarian), sustainable business practices like methane minimizing cow-masks, high absorption complete feed, outcome-based feed solutions, innovative B2B partnerships with McDonald's, kosher salt that professional chefs swear by, supply chain solutions which allowed us to be the shipper of choice during the pandemic, and many more.
Have you found a strong culture of trust and support at Cargill?
One thing that stands rock solid is trust and support – not just within employees and contractors, this is extended to include our customer, distributors and vendors. We keep the long term interests of our stakeholders and communities as top priorities, which allow us to stay focused and solution for products which we truly believe will add value. People trust and support one another in the toughest of times and roughest of days. I have seen colleagues going the extra mile to keep plants running, honor our commitments to customers and ensure a safe environment for all our employees throughout the trying pandemic situation.
How does Cargill empower you to take risks? What are some ways the company helps you push the boundaries of your career?
Being a Pricing Lead, my role focuses on driving pricing strategies which positively impact our revenues – each day I have to take risks and manage those well. Entrusted and suppported by our leaders, I have opportunities to lead transformation to help our business become more agile and data driven. The mix of trust, responsibility and continuing guidance gives me confidence to push boundaries because I know I have a very talented team to support me with data, analytics and insights.
What are some examples you've seen of Cargill valuing unique perspectives? How are diverse opinions and viewpoints celebrated and given space?
We regularly engage in discussions, workshops and dialogue before taking decisions that impact our work or our people. We leverage open forums like yammer, SharePoint, chats with leaders and subject matter experts, where anyone can share their perspectives anytime. Diverse perspectives are respected, and we encourage multi-functional teams to collaborate to succeed. We also proactively address unconscious bias to ensure a safe and healthy space where everyone is valued for who they are.
What is the one thing you'd most like Cargill to be known for as an employer?
Respect for people, especially care for the unique circumstances that individuals operate in.