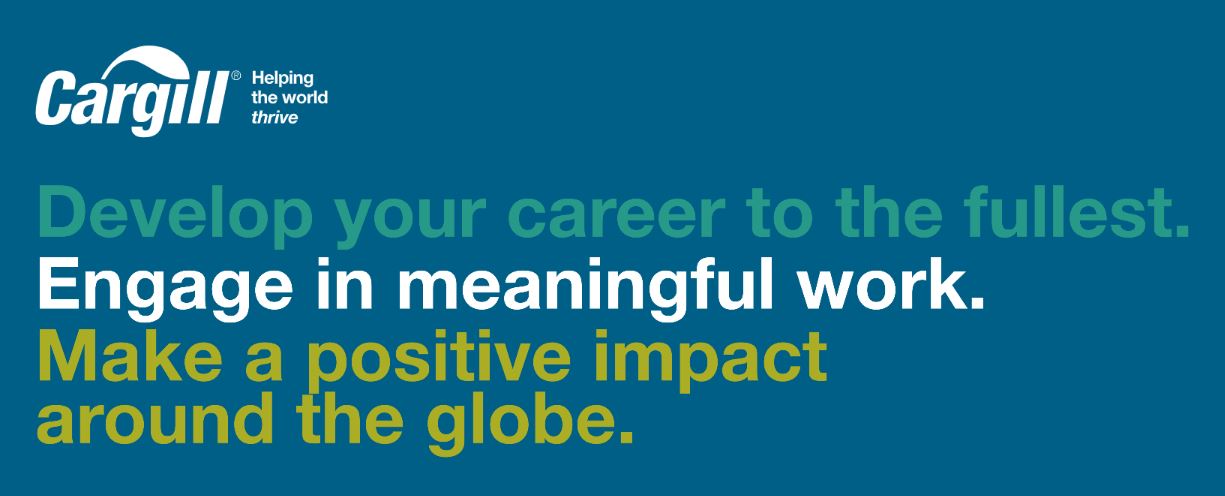 Next Generation Graduate Program
Are you a highly motivated recent university graduate eager to launch your career and engage in meaningful and diverse work experiences? Do you want to collaborate with other trainees in an international, multicultural environment and create a positive impact in your community and the world? At Cargill, our purpose is to nourish the world in a safe, responsible and sustainable way, and we are looking for future leaders who align with these ideals. If you have an interest in learning, collaborating with like-minded individuals, and delivering high quality services in a supportive environment, then we want to hear from you!
The Next Generation Graduate program is a two-year development program for the EMEA region. Each of our disciplines offer exceptional on-the-job experiences, opportunities to collaborate with other trainees, and receive exceptional personal and professional development. Over the course of the program, you will spend time in your discipline of choice learning key skills from Cargill's professionals, as well as having the opportunity to work on a real business challenge with other trainees from across the region. This unique offering will provide you exposure to other businesses, locations and Cargill experts.
Interested? Please submit your application below to the Next Generation Graduate Program, where you will be able to communicate your areas of interest, your availability, location, and we will contact you if there is a position matching your profile. If you cannot find an open position which matches your interests, please Register in our Talent Pool.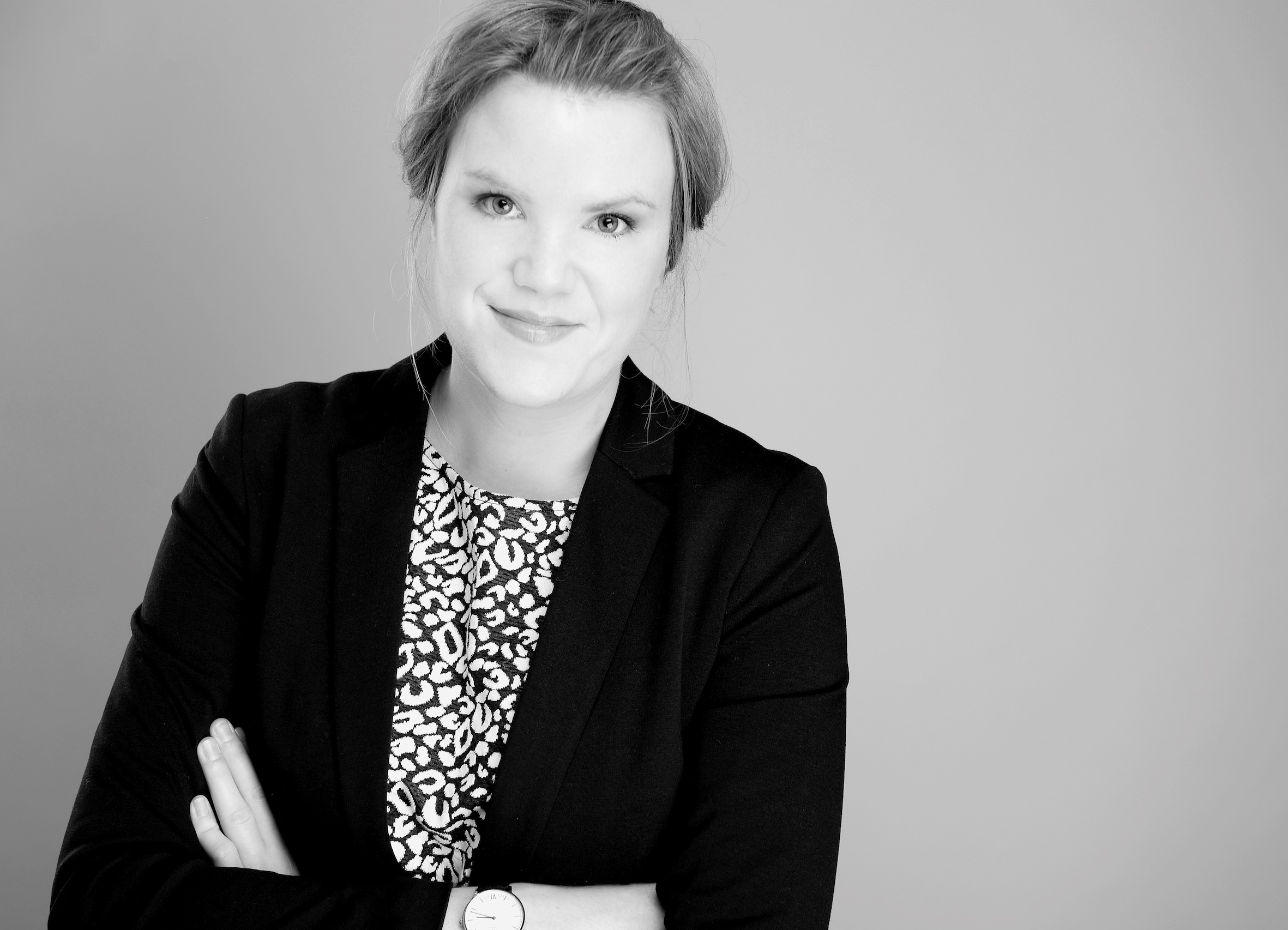 "I highly appreciate that no day is like the other – on the interface between our customers and many other internal departments you are quickly challenged to take over direct responsibility"
-Julia P, Commercial Management Trainee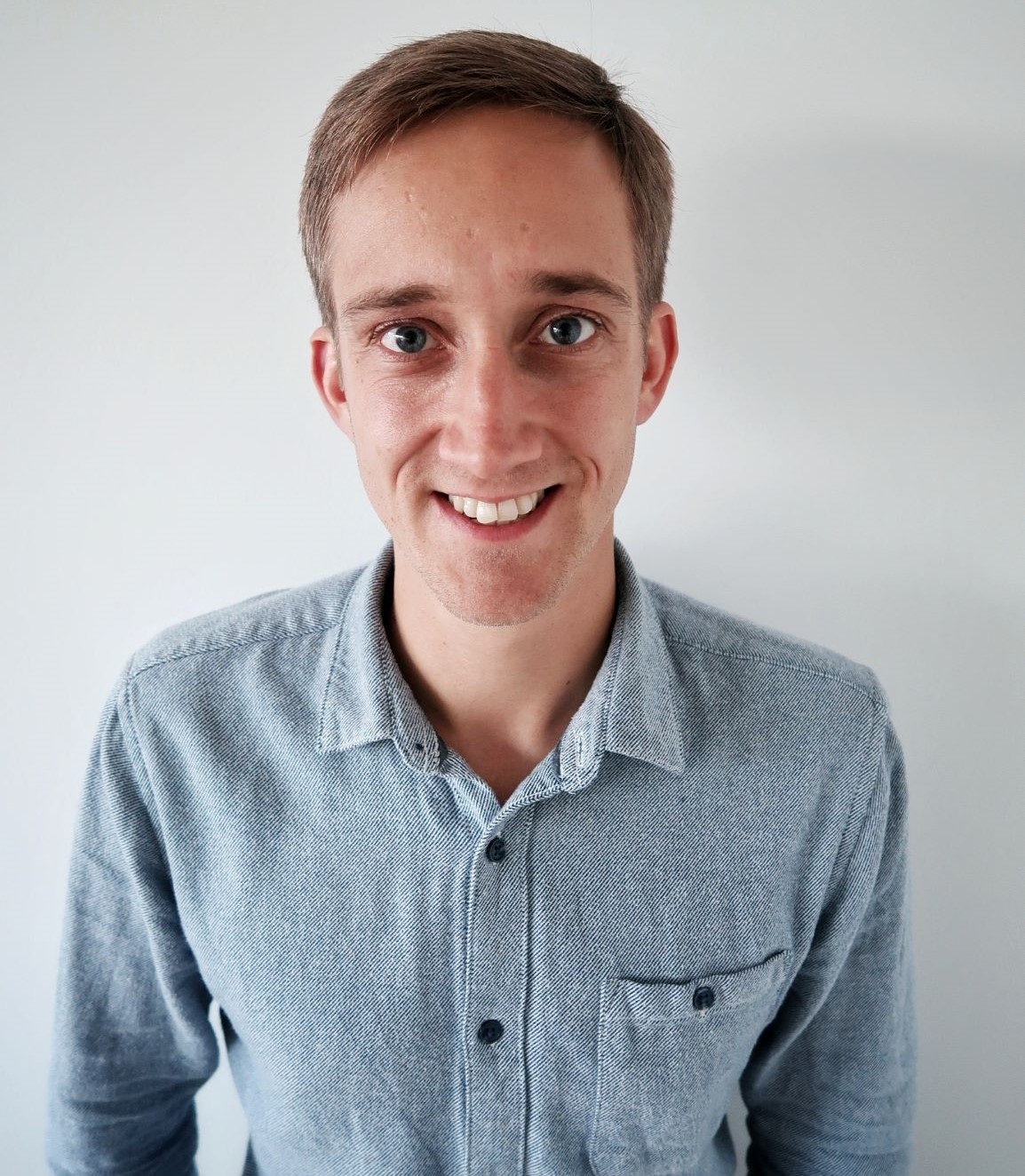 "Within 2 years of finishing university I have had the opportunity to manage multiple teams in an industrial plant, I am currently running one of the major plant production areas at the Manchester site. Cargill has given me great opportunities early in my career and has continued to develop me by giving me training to help succeed in the roles I have had. Excitingly there is still lots of scope to be involved in major engineering projects and commissioning work in the next few years which will be the next new challenge"
-Hamish L, Technical Management Trainee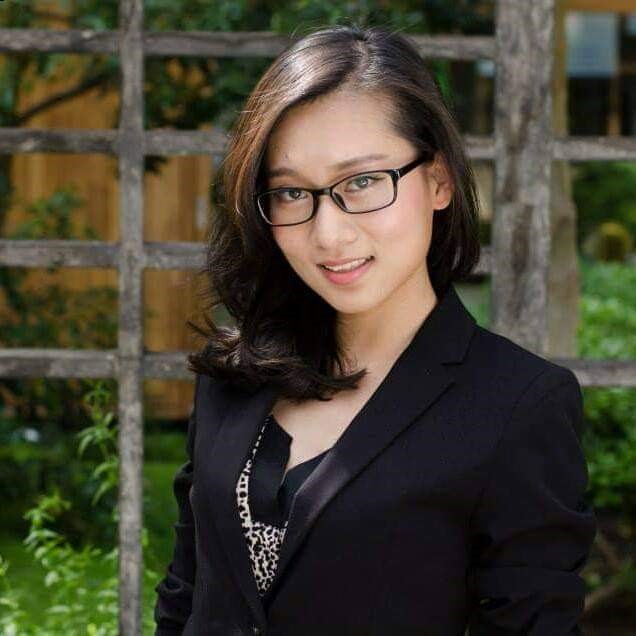 "One thing I really like about the Cargill's Next Generation Graduate Program is that it encourages you to challenge. Through the challenges along your way, you will be surrounded by people who seek to inspire each other, by opportunities which lead to impactful results, and you will meet a better yourself at the end of the journey"
-Yufei W, Commercial/Technical Trainee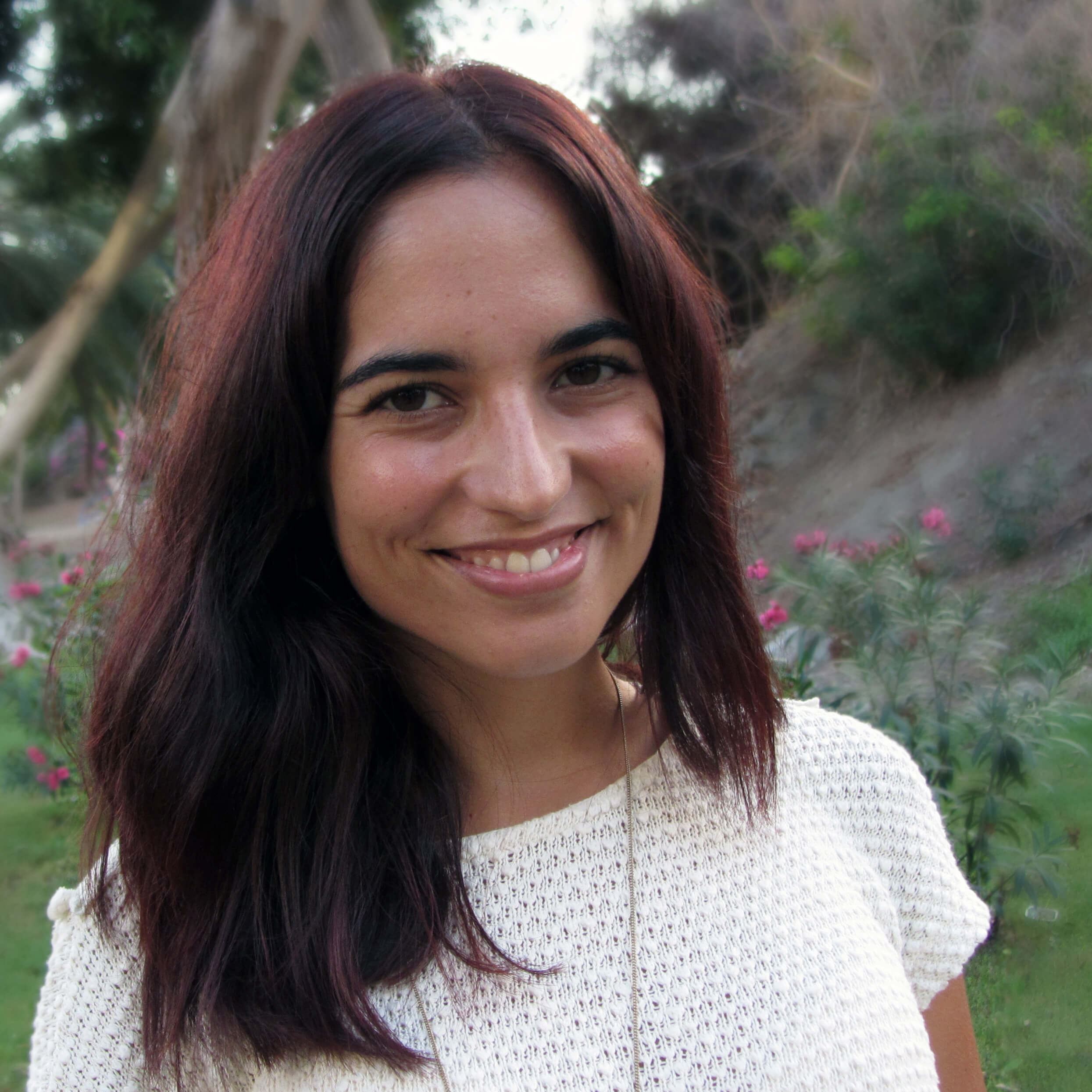 "I loved the opportunity to meet and to learn together with colleagues from all around the world. Being able to share this first step on our careers with others was a great way to get started at Cargill. The open and supportive environment really contributed to a very positive experience"
- Patricia C, IT Trainee
Career Areas
Commercial
As a Commercial Graduate you start in a function in either sales or in commodity trading. As a sales employee you provide added value and solutions for our clients. For example you sell flour to animal feed mixers, sunflower oil to fast moving consumer goods producers, chocolate to praline/tablet global producers or, glucoses to the biggest players in the confectionery and beverage market or deliver starches to the big paper and corrugating industry players. As a commodity trader you buy and sell raw food-materials worldwide. You make a daily analysis of the various market and price developments, you assess the risk elements and you take purchase action accordingly.
We're looking for University graduates in Economics, Business Administration or Agricultural Science.


Finance
As a Finance Graduate you are seen as key to the success of the EMEA Accounting and Finance organization. Working in that organization you will be a member of a team that works closely with the businesses in your base country, for example trading/sales/forwarding/logistics/plant teams and you will be heavily involved in the daily business of Cargill.
You will be given responsibility for activity linked to the general accounting and reporting responsibilities such as assistance with preparation of profit and loss close and have responsibility for Balance Sheet reconciliation. You may be involved in special projects related to global or regional finance initiatives. You will gain significant knowledge on local, country and worldwide finance and accounting activities that support our businesses.
During the first year of your career you may also rotate to other financial expertise areas such as financial risk management, management information and decision support activities. Your career path will be regularly reviewed by EMEA Senior Finance Leaders to strengthen your skills and stretch your capabilities in the best way possible.
We're looking for University graduates ideally with a Masters degree in Finance.


Food Safety Quality and Regulatory
As a Quality Graduate you will become a professional in our Food Safety, Quality & Regulatory compliance Function. You will be based either at one of our manufacturing facilities or within our Centre of Expertise teams where you will be involved in the design, verification, education and deployment of key processes supporting the manufacture and supply of safe and compliant products to our customers.
You will be interacting closely with internal and external stakeholders and may have the opportunity to lead projects with multi-functional teams.
We're looking for University graduates with a Master's degree in a related Science (Food Technology, Biotechnology, Chemistry, Microbiology or Quality Management).


Human Resources
As an HR Graduate you will be a member of the European HR job family. During Next Generation Graduate Program, you will acquire significant knowledge on HR processes that support our businesses throughout the country, European region and globe. In this position you will handle different HR processes and participate in projects, which may include new corporate HR initiatives.
We're looking for University graduates in HR, business related areas, or social studies.


Information Technology (IT)
As an IT Graduate you will become a professional in the European IT job family. During the Next Generation Graduate Program you will acquire knowledge on local, European and Global IT activities that support our businesses in a variety of areas including managing our infrastructure, business applications, project management, business relationship management and much more.
Innovation, Digitalization and Analytics are core competencies for Cargill to be successful in the years to come. We are looking for highly motivated university graduates in IT related areas or in business-related areas with affinity with IT and software systems, who can bring value to our business through digitalization.
Supply Chain
As a Supply Chain Graduate you will become a professional in the logistical part of a production site. You will begin as an assistant planner and be in direct contact with clients, suppliers and employees from production and management. You will be responsible for achieving an optimal relationship between production, loading activities and distribution of orders.
We're looking for University graduates in Business Administration or Economics, preferably with a Supply Chain focus.
Technical
As a Technical Graduate you will apply your technical knowledge and your leadership potential in a hands-on environment. Early on, you may be responsible for a significant part of the production process and for the people that make it happen. You will be expected to contribute to productivity, quality and process improvement. Your success is determined by your capability to develop yourself as a technical expert in your field or a future technical leader.
We're looking for University graduates in Engineering (Mechanical, Chemical, Process, Agricultural, Food Science).
Technical Commercial - Animal Science
As a Technical Commercial Graduate you will complete your development program with Cargill's animal nutrition business. In EMEA this comprises a premix business, a complete feed business and an aqua feed business. You will have the opportunity to perform assignments in various departments, including a potential short-term assignment abroad. When you think about Cargill's animal nutrition business don't only think in feed mills and farms, but also think Digital and Micro Nutrition (additives)! After successfully finishing the program, the aim is to provide you with a position within Commercial or Strategic Marketing & Technology.
We are looking for highly motivated recent University graduates in Animal Sciences/Nutrition.