Kritika Gupta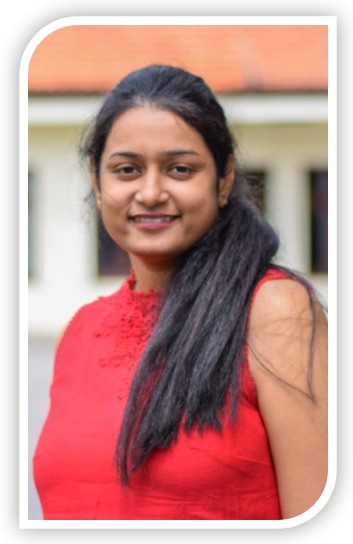 Role: Junior Trader - Global Edible Oils
Department: Trading and Risk Management
Country: India
Tenure: 11 months

Tell us about your role and the value you bring to Trading and Risk Management.
I joined Cargill as a Junior trader in 2020. My role involves planning and executing trades, managing pipeline and anticipatory risks, profit and loss estimates, and supporting identification of trends in Futures and cash markets.
How do you contribute to Cargill's work in nourishing the world?
Cargill's purpose of nourishing the world in a safe, responsible and sustainable way involves all stakeholders in the organization. As a trader, it is our responsibility to adhere to quality of products traded and ensuring customer engagement and satisfaction.
What is it like to work with one of the world's largest commodity trading firms?
It has been a great experience so far! Our team members are the subject matter expertise in their field which provided an abundant learning experience for me.
What do you like best about the Cargill culture?
I like that Cargill has a meaningful work environment where everyone's views are respected, and where continuous and evolving work challenges me to bring out my best everyday.
How is Cargill getting you ready to thrive in the future of commodity trading?
Commodity Trading is very dynamic. To keep in ahead of the market, constant dialogue between our leaders and team is very much encouraged in Cargill and it's where I've learnt the most.
Our agriculture business is working to positively influence the environment and community. How have you been able to explore possibilities and grow in this space?
In one of my visits to our refinery facilities, I had the opportunity to see CSR activities impacting the nearby community and many other initiatives being provided by the team. It makes me feel proud of be part of Cargill.
Cargill is leading the way for gender inclusion in commodity trading. How has it impacted you personally?
It was a pleasant change – I found many female traders leading the way in Cargill which is so inspiring!
Was there anything which surprised you about the onboarding experience at Cargill?
It was a virtual onboarding experience for me given that I joined in 2020 during the pandemic. My managers and HR have the know-how to plan a smooth virtual onboarding, which helped me a lot. I was able to connect with the broader organization quickly and provided support at every step in the induction process.
How did your team members and manager support you during your onboarding process while working remotely?
Continuous engagement by my manager and initial support of our HR helped put things in place. My manager is always available to support and answer any queries that I have.
India Trading and Risk Roles