Research, Food Science and Environmental Safety
Discover the science of safety.
We're doing big things every day at Cargill as we push toward our collective mission of nourishing the world. It's a mission that takes bright minds, big ideas, hard work and even a little risk. That's why we place such a high priority on safety – safety for our teams that deserve a working environment that's both safe and supportive, and safety for our customers who rely on our products to feed their families. Join our team and help us continue to innovate safely.
Environment, Health and Safety
Protecting our people.
An Environment, Health and Safety co-op, internship or full-time role exposes you to the development and implementation elements of Cargill's overall safety and/or environmental management systems. A key element of your experience will be interacting with employees across all levels, from production workers to business leaders, as you evaluate trends, conduct root cause analyses, implement safety programs or participate in government and compliance related activities. Cargill goes above and beyond the call of safety to research, develop and implement the most ergonomic and employee-focused policies and equipment.
We're always investing in resources that improve the health and safety of all employees, and you can be a part of this important process. By helping us reduce risk, you can create change and make an impact today, tomorrow and beyond.
Environment, Health and Safety Career Path
Build your career while protecting theirs.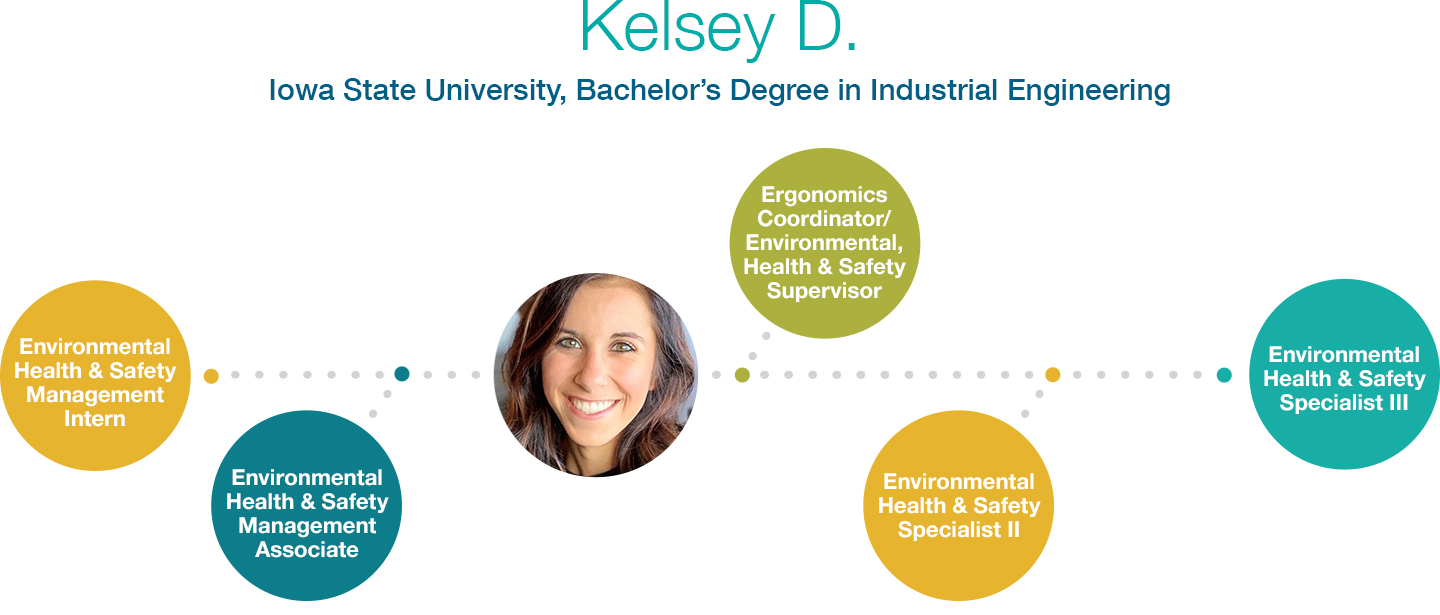 We speak from experience.

Food Safety, Quality, and Regulatory
Make quality your priority.
As part of a co-op, internship or full-time associate role, you will develop skills, be empowered to innovate and provide invaluable work that benefits operations. You will do this while working in an exciting plant environment in a variety of temperatures and shifts. It can get hot, cold, wet or even a little sticky. Depending on the location, you may be required to occasionally work second or third shift hours. Safety will be your number one priority as you test and validate samples, utilize instrumentation, audit processes and assess product quality. The results will ensure that the food products we send to customers meet the high quality and safety standards we have committed to in our mission to nourish the world. Assuring all aspects of our plants are food safe and working toward the overall success of these plants while learning foundational processes will establish you as a professional. Knowledge and experience that is integral to our processes and will propel your career forward.
Research and Development
Where innovation can make an impact.
As a Research and Development intern, you will work with a team of professionals conducting research in a lab or interpreting massive amounts of data to help create a positive impact on our world through cutting-edge scientific R&D. You'll gain access to a broad network that gives you the opportunity to make a difference by doing real work that matters. This is the home of the curious and passionate technical experts at Cargill, and we're always searching for more bright minds to join this global network. Together, we will solve problems, apply solutions and nourish the world.
Research and Development Career Path
Develop a rewarding career.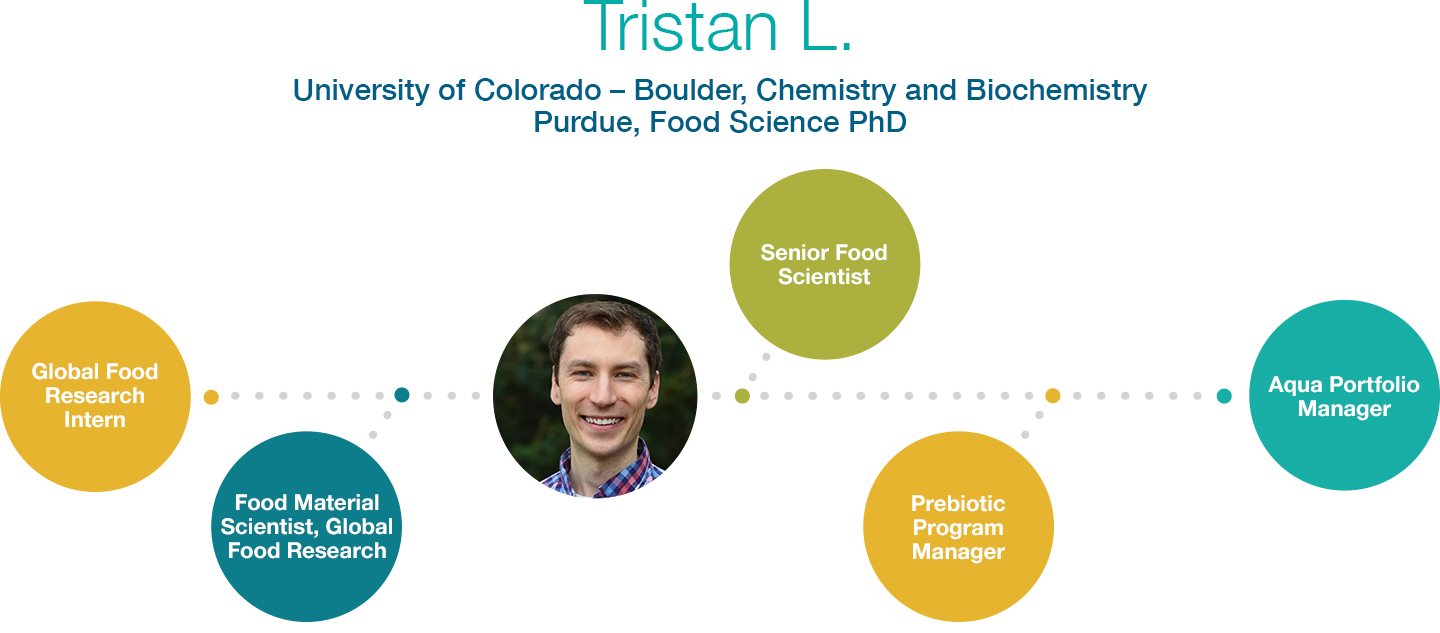 Preferred Majors
There are many paths to success in science and safety.
Environment, Health and Safety Majors
Engineering, Economics/Human Factors, Environmental Sciences, Fire Safety, Occupational Safety or a related degree.
Food Safety, Quality, and Regulatory Majors
Animal Science, Biology, Chemistry, Food Science, Microbiology, Meat Science or a related degree.
Research and Development Majors (Graduate and Doctoral Degrees)
Animal Science, Biology, Biotechnology, Fermentation, Food Science, Life Science, Meat Science, Microbiology, Chemistry or a related degree.