Operator Cacao
Wormer, Netherlands
Overview
Cargill operates some of the most technologically advanced production plants in the world. We need dependable, efficient, safety-minded individuals to join our team. General Operators are vital to our daily operations. Examples of roles include preparing meat to be cooked, palletizing boxed product, administration work, using scanners and computers to track product, and verifying quality and accuracy. Please note, specific roles will vary greatly by plant and location. Safety is always our number one priority, and no matter your experience level, we'll train you for success. Your work in our plants can help you grow both personally and professionally. Discover how your work can nourish the world and help you thrive.
Full Time / Part Time
Level: Entry
Travel: None
Key Traits
What makes a successful General Production Professional at Cargill?
Check out some of the key traits that are important for this job to see if you have the right mix.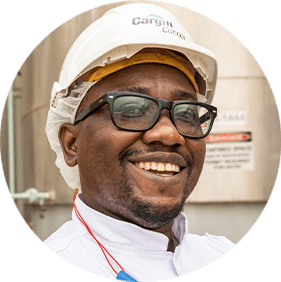 Safety
Productive
Hardworking
Multi-tasker
Motivated
Responsible
Team player
Proactive
Focused
Efficient
Benefits
Compensation & Pay Equity
We pay for performance and provide equal pay for the same work.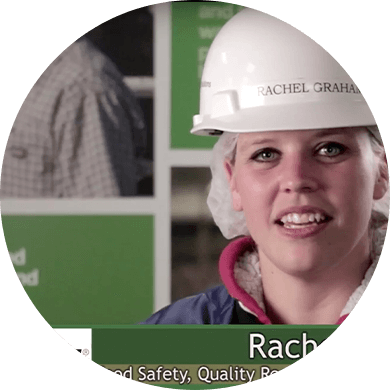 "What I like about Cargill's safety procedures is that they're really easy to follow and they've become a really big part of our culture here."

Rachel G., QA Food Safety Support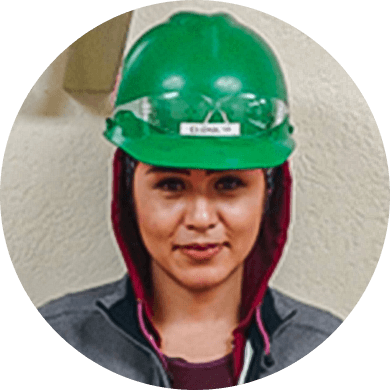 "I've worked at several different plants, and I feel Cargill listens and cares for everyone's safety. I feel like safety is there main focus with employees. They've provided me with ESL classes to take, and great discounts with gym memberships which gives me energy helps me focus day in and day out. I just love it here!"

Elisabeth C.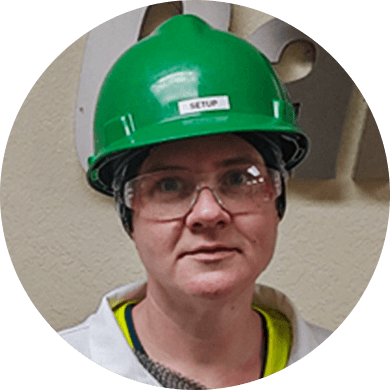 "Cargill has change my life a lot! I feel like people really care about their employees. They have been very supportive with my life changes and have even given me an opportunity to move up. I'm now a safety lead at my table."

Catherine V.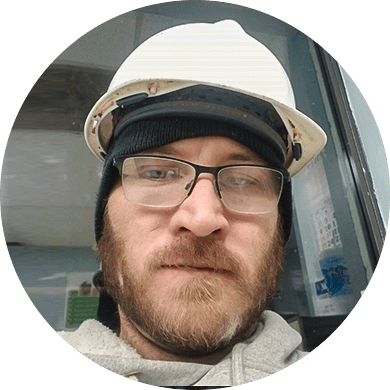 "Here at Cargill, people treat me good, and I treat them good. Since I've been working here, I've been able to grow spiritually, and mentally. I've been able to gain confidence in wanting to move up in my position. Since I've been working here at Cargill, I've gotten married, and thankful that I can support me and my beautiful wife."

Marvin S.
Operator Cacao
Job ID WOR00501
Date posted 01/07/2021
Operator Cocoa & Chocolate

Ben jij in het bezit van een VAPRO B of C? En kom je graag te werken binnen een van de mooiste organisaties? Lees dan snel verder! 
Cargill staat bekend om zijn uitstekende werkgeverschap door de mensen voorop te stellen. Bij Cargill is iedereen belangrijk en telt iedereen mee. Dit komt tot uiting in de manier waarop we denken, ons gedragen en met anderen communiceren. Iedereen is een leider bij Cargill en als leider moeten we ons inclusief gedragen om een hoger niveau van betrokkenheid en bijdrage te stimuleren. Werken bij Cargill betekent dan ook dat wij oog hebben voor jou en je willen helpen bij je persoonlijke ontwikkeling.

Voor onze productielocatie in Wormer zijn wij op zoek naar een 2de Operator. Hier verwerken wij de cacaomassa, afkomstig van onze productielocaties in Zaandam, tot cacaopoeder en cacaoboter. De productie omvat de volgende vier hoofdtaken; persen van cacaomassa; mengen en vermalen van cacaokoek tot cacaopoeder, verpakken van gereedproduct (cacaopoeder) en het filtreren en desodoriseren van cacaoboter (boterveredeling vindt vervolgens separaat plaats in een aparte productiehal).
De functie 
Als procesoperator bij Cargill Cocoa & Chocolate ben jij werkzaam binnen de afdeling productie en heb je functionele lijnen met de technische dienst, de schoonmaakdienst, de verlading en het laboratorium. De werkzaamheden zijn zo onderverdeeld dat jij van alle bedieningskerntaken minimaal één hoofdtaak en alle neventaken inzake de productie van cacaopoeder of cacaoboter kan uitvoeren. De productie heeft te maken met een natuurproduct waardoor de samenstelling niet constant is. Het verwerken van de cacaomassa, cacaokoek en cacaoboter vindt aan de hand van kwaliteit specificaties plaats. Het doel van de functie is het uitvoeren van alle bedieningskerntaken en alle neventaken inzake de productie van cacaopoeder of cacaoboter conform klantspecificaties en gestelde normen ten aanzien van de kwantiteit en kwaliteit.
Werkzaamheden:
Instellen, bedienen en controleren/bewaken van installaties en bijbehorende randapparatuur
Bewaken van het goed functioneren van de apparatuur en installaties
Uitvoeren van administratieve en overige werkzaamheden
Naleven van bedrijfs-, veiligheids- en hygiënevoorschriften en actief uitdragen van het bedrijfsbeleid met betrekking tot alle voorschriften en regels
Kwalificaties:
Minimaal Vapro B, MBO Procestechniek of AOT
Affiniteit met de productieomgeving van de (voedings-) industrie
HACCP certificaat, VCA certificaat en heftruckcertificaat zijn een pre
Teamspeler, analytisch, gedreven, hands-on, flexibel en communicatief vaardig
Kwaliteit- en veiligheidsbewust
Je werkt in 5-ploegendienst (volcontinue)
Wij bieden
Wij bieden een dynamische en prettige werkomgeving met veel ruimte voor het nemen van initiatief. Ben jij ambitieus en wil je graag doorgroeien? Cargill biedt uitstekende opleidingsmogelijkheden en secundaire voorwaarden. Zo krijg je al in het eerste jaar een opleiding om je kennis te vergroten op het gebied van Cocoa & Chocolate en bij het behalen hiervan kan je direct doorgroeien in salaris. Naast een marktconform salaris (zo tussen de €2645,- en €2978,-) ontvang je tevens een 13de maand, 8% vakantiegeld en 33,5% ploegentoeslag voor het lopen en een 5 ploegendienst. Reageren of meer weten? Reageer via de website en wij nemen zo snel mogelijk contact met je op. 
Linkedin Job Matcher
Find where you fit in at Cargill. Log in to connect your LinkedIn profile and we'll use your skills and experience to search the jobs that might be right for you.
Life at Cargill
Discover how you can achieve your higher purpose with a career at Cargill.