Programme de gestion technique - 2 ans, temps plein (h/f/x)
Job ID 181101
Date posted 12/23/2022
Location : Montoir-de-Bretagne, France | Saint-Nazaire, France
Lancez votre carrière en vous engageant dans un travail significatif !

Travailler chez Cargill est une occasion de s'épanouir – un endroit pour développer pleinement votre carrière tout en s'engageant dans un travail significatif qui a un impact positif dans le monde entier. Notre but est de nourrir le monde d'une manière sûre, responsable et durable. Nous combinons notre expérience avec les nouvelles technologies et les idées pour servir de partenaire de confiance pour les clients alimentaires, agricoles, financiers et industriels dans plus de 125 pays. Nous offrons un environnement de travail diversifié, inclusif et inspirant où vous grandirez personnellement et professionnellement.
Localisation : Saint Nazaire or Montoir-de-Bretagne, France

Le Programme de gestion technique ou"Technical Management Trainee" et la mission proposée
Nous visons à développer des talents largement diversifiés vers de futurs rôles d'experts et de responsable parmi nos activées techniques en agro-alimentaires chez Cargill. Le programme offre un accès pour accélérer le développement des savoir faires au cours d'un programme de 24 mois :
Apprendre en travaillant avec des experts, développer des compétences techniques et recevoir du coaching personnalisé de votre responsable et de vos collègues.
Participer à un apprentissage structuré (numérique avec instructeur dédié) pour développer vos compétences techniques, professionnelles et de leadership en sessions avec vos pairs à travers l'Europe, en apprenant au cours des différentes sessions du programme Cargill European Graduate.
Bâtir un réseau au sein de Cargill.
Votre mission sera de
Aider à identifier les potentiels de productivité.
Soutenir activement la mise en œuvre du «Cargill Manufacturing Excellence Système» (CMES). 
Proposer des idées d'amélioration et actualiser les standards de productions.
Accompagner la montée en compétence des équipes sur l'ensemble des outils et méthodes Lean Manufacturing, en participant et en animant des chantiers de productivité.
Votre Profil 
Bac +4 ou 5 : Ingénieur ou Master en Chimie, biochimie, agroalimentaire ou équivalent.
Expérience professionnelle en début de carrière (jusqu'à 2 ans) et/ou stage dans les domaines pertinents.
Maîtrise du Français et de l'anglais.
Ce que vous apporterez à Cargill 
Autonome: motivé, volontaire, vous aimez être sur le terrain et évoluer dans un environnement de travail de production
Avec de solides compétences analytiques, vous avez la capacité d'identifier, de résoudre les problèmes de manière proactive. 
Capable d'apprendre rapidement, vous êtes doté(e) d'un leadership naturel, vous vous sentez capable d'animer les équipes et avez d'excellentes compétences interpersonnelles. 
Aimant travailler au sein d'équipes multiculturelle et multifonctionnelle, vous faites preuve d'intégrité et d'éthique.
#LI-MP4
Prochaines étapes
Les candidats retenus seront invités à suivre une première entrevue vidéo. Après cela, les candidats présélectionnés auront une entrevue vidéo en ligne avec le responsable du service, suivie d'une dernière réunion en face-à-face avec les membres de l'équipe opérationnelle et visite de l'usine.
Notre offre

Nous vous offrons un environnement international stimulant et dynamique, qui vous mettra au défi et vous fera progresser. Nous offrons également des salaires et des avantages sociaux concurrentiels combinés à des possibilités exceptionnelles d'évolution professionnel dans l'une des plus grandes entreprises privées au monde !
Chez Cargill, le Monde compte et tout le monde compte. Cargill s'engage à créer et à maintenir un milieu de travail inclusif et diversifié où tous les employés sont traités avec dignité et respect. 

---
Linkedin Job Matcher
Find where you fit in at Cargill. Log in to connect your LinkedIn profile and we'll use your skills and experience to search the jobs that might be right for you.
Sustainable
Cocoa
The Cargill Cocoa Promise is committed to securing a thriving cocoa sector for generations.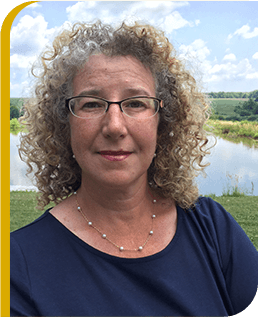 Women in Operations
She discovered there are endless opportunities to take your career in new directions through a variety of roles and business units.
Meet Elizabeth
Life at
Cargill
Discover how you can achieve your higher purpose with a career at Cargill.