EHS Training Coordinator - 1st Shift - Full Time - Mason City, Iowa
Mason City, Iowa
Overview
Cargill operates some of the most technologically advanced production plants in the world. We need dependable, efficient, safety-minded individuals to join our team. General Operators are vital to our daily operations. Examples of roles include preparing meat to be cooked, palletizing boxed product, administration work, using scanners and computers to track product, and verifying quality and accuracy. Please note, specific roles will vary greatly by plant and location. Safety is always our number one priority, and no matter your experience level, we'll train you for success. Your work in our plants can help you grow both personally and professionally. Discover how your work can nourish the world and help you thrive.
Full Time / Part Time
Level: Entry
Travel: None
Key Traits
What makes a successful General Production Professional at Cargill?
Check out some of the key traits that are important for this job to see if you have the right mix.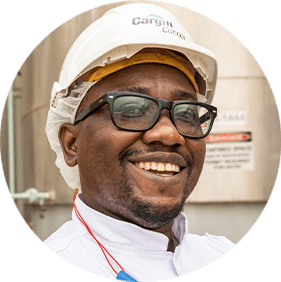 Safety
Productive
Hardworking
Multi-tasker
Motivated
Responsible
Team player
Proactive
Focused
Efficient
Benefits
Compensation & Pay Equity
We pay for performance and provide equal pay for the same work.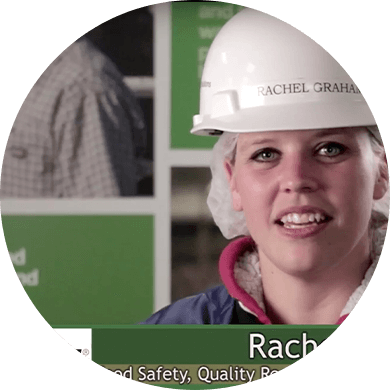 "What I like about Cargill's safety procedures is that they're really easy to follow and they've become a really big part of our culture here."

Rachel G., QA Food Safety Support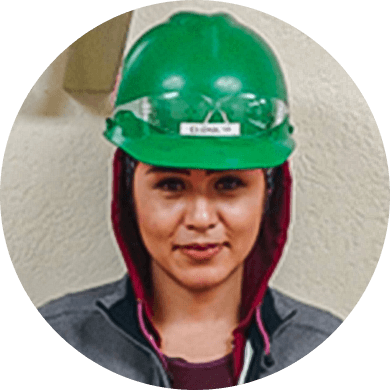 "I've worked at several different plants, and I feel Cargill listens and cares for everyone's safety. I feel like safety is there main focus with employees. They've provided me with ESL classes to take, and great discounts with gym memberships which gives me energy helps me focus day in and day out. I just love it here!"

Elisabeth C.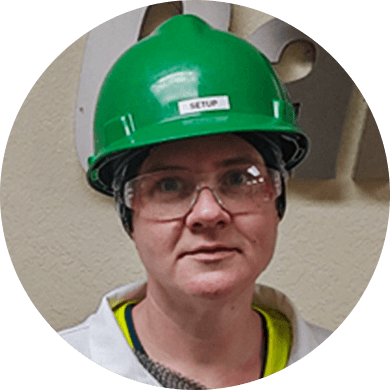 "Cargill has change my life a lot! I feel like people really care about their employees. They have been very supportive with my life changes and have even given me an opportunity to move up. I'm now a safety lead at my table."

Catherine V.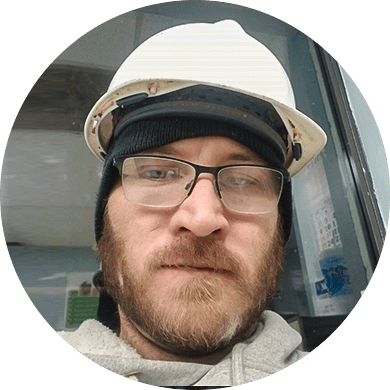 "Here at Cargill, people treat me good, and I treat them good. Since I've been working here, I've been able to grow spiritually, and mentally. I've been able to gain confidence in wanting to move up in my position. Since I've been working here at Cargill, I've gotten married, and thankful that I can support me and my beautiful wife."

Marvin S.
EHS Training Coordinator - 1st Shift - Full Time - Mason City, Iowa
Job ID MAS00580
Date posted 10/01/2020
This is a full-time position is located in Mason City, Iowa.
Please note you may receive calls from a 952 area code if you are considered for the position.
Note this position does not provide any type of relocation assistance.
Position Purpose
Cargill Protein - Eggs is a leading marketer of high value, further-processed egg products. With four processing facilities in Minnesota, Iowa, and Michigan, Cargill Protein – Eggs' customers include premier quick-service restaurant chains as well as food manufacturers. We are dedicated to providing our customers with innovative and distinctive solutions, including refrigerated and frozen liquid eggs, egg patties, omelets, French Toast, and diced and hard cook eggs.
The Training Coordinator works closely with all levels of the organization to evaluate needs to ensure proper training and comprehension of tasks for production positions. Track and maintain all training records and is instrumental in developing and facilitating course materials to ensure compliance with General OSHA requirements and Cargill requirements. This position is at a site level and will communicate with all shifts.
We offer a comprehensive benefits package available the first of the month following your start date. Which includes 3 tiered Medical plans, dental, vision insurance, employer funded tax-free accounts to help pay for health care expenses. Local incentive program paid bi-annually, 401K + matching program, Paid Time Off, holidays and a variety of wellness incentives.
Hours are 5 am – 1 pm, Monday – Friday.
Principal Accountabilities 
40% Monitor and implement personal safety at the site for all stakeholders and teams including:
• Evaluate training needs for operations and complete targeted training to improve safety and performance.
• Partner with supervisors to proactively identify additional training needs for department. 
• Spend time on the plant floor (2-3 shifts/week) on different rotations to maintain current understanding of opportunities and challenges with job tasks. 
• Lead stakeholder safety orientation program for all new and transferred stakeholders including developing the agenda, speakers, content, and coordinating orientation.
• Coordinate the monthly personal and food safety meetings.
• Support the Safety Committee.
• Lead the local Ambassador/Buddy program including the close monitoring of new stakeholders during ramp in periods to make ensure they are transitioning into their job in a safe manner and learning new skills, maintain documentation of ramp in progress, support the ergonomics program.
15% Weekly Safety Field Checks: Inspects Fire Extinguishers monthly, Eye Wash Stations weekly, completes monthly EHS Inspections and LIFESaver field checks. 
10% Guide the Behavior Based Safety (BBS) Program and Human and Organization Performance (HOP).
• Facilitate training within first 90 days for new hires for BBS and 120 days for HOP
10% Participate in continuous improvement events such as RCA's to understand and stay current with issues that are caused by training gaps and lead the corrective actions to close gaps.
• Additional tasks completed and ongoing
• Be a safety leader on the floor
• Maintain a Training Matrix and documentation
10% Maintain adherence to all Corporate Environmental Health and Safety Policies and Procedures.
10% This position shall have the responsibility to report problems with the food safety management system to identified person(s). This position has the responsibility and authority to initiate and record actions. Acquire and maintain knowledge of HACCP/OPRP/PRP (GMP) policies and requirements to complete all monitoring and/or verifications tasks as outlined in the Food Safety Management.
All job duties may be revised by the supervisor when necessary to accommodate business needs. The descriptions are general guidelines of expectations but may not include all responsibilities of the position.
Required Qualifications
• Must be eligible to work in the United States without visa sponsorship
• Must be 18 years or older
• Ability to read, write, and speak English. 
• Availability to work outside of normal shift up to including weekend and off shift hours as needed.
• Advanced degree or certification in safety such Associate Safety Professional (ASP); Certified Safety Professional (CSP) or 3-5 years experience in a related field 
• Working knowledge of food production processes
• Proficient in Microsoft Outlook, Excel, and Word
• Familiar with Enablon 
• Comfortable speaking to groups of people
Preferred Qualifications
• Good interpersonal skills
• Strong organizational and recordkeeping skills
• Ability to lead without authority
• Ability to engage an audience during presentation 
• Ability to influence and adhere to time schedules
Linkedin Job Matcher
Find where you fit in at Cargill. Log in to connect your LinkedIn profile and we'll use your skills and experience to search the jobs that might be right for you.
Life at
Cargill
Discover how you can achieve your higher purpose with a career at Cargill.