Line Lead Translator - 1st Shift - Full Time - West Columbia, SC
Columbia, South Carolina
Overview
Cargill operates some of the most technologically advanced production plants in the world. We need dependable, efficient, safety-minded individuals to join our team. General Operators are vital to our daily operations. Examples of roles include preparing meat to be cooked, palletizing boxed product, administration work, using scanners and computers to track product, and verifying quality and accuracy. Please note, specific roles will vary greatly by plant and location. Safety is always our number one priority, and no matter your experience level, we'll train you for success. Your work in our plants can help you grow both personally and professionally. Discover how your work can nourish the world and help you thrive.
Full Time / Part Time
Level: Entry
Travel: None
Key Traits
What makes a successful General Production Professional at Cargill?
Check out some of the key traits that are important for this job to see if you have the right mix.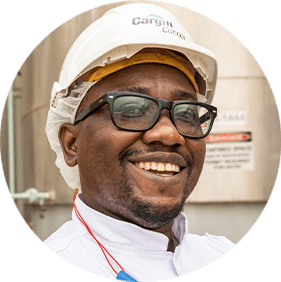 Safety
Productive
Hardworking
Multi-tasker
Motivated
Responsible
Team player
Proactive
Focused
Efficient
Benefits
Compensation & Pay Equity
We pay for performance and provide equal pay for the same work.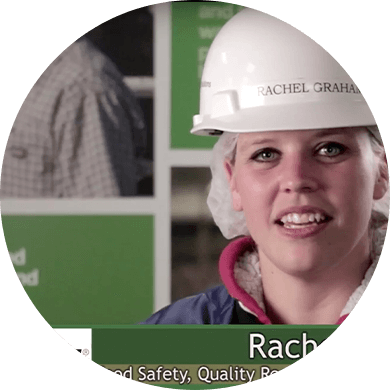 "What I like about Cargill's safety procedures is that they're really easy to follow and they've become a really big part of our culture here."

Rachel G., QA Food Safety Support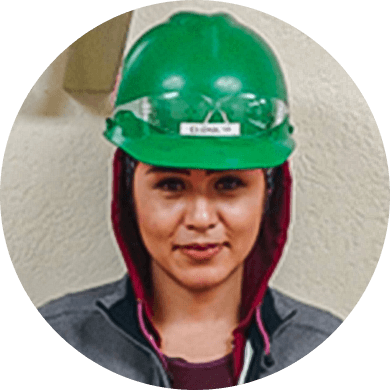 "I've worked at several different plants, and I feel Cargill listens and cares for everyone's safety. I feel like safety is there main focus with employees. They've provided me with ESL classes to take, and great discounts with gym memberships which gives me energy helps me focus day in and day out. I just love it here!"

Elisabeth C.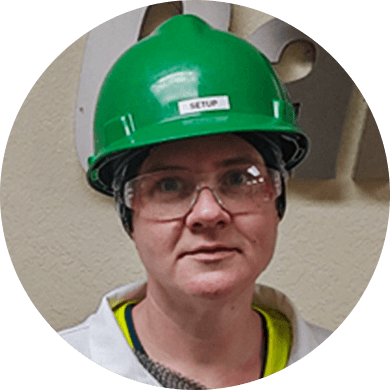 "Cargill has change my life a lot! I feel like people really care about their employees. They have been very supportive with my life changes and have even given me an opportunity to move up. I'm now a safety lead at my table."

Catherine V.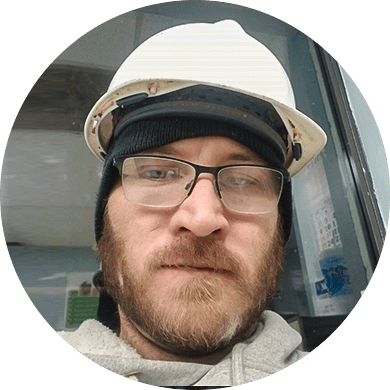 "Here at Cargill, people treat me good, and I treat them good. Since I've been working here, I've been able to grow spiritually, and mentally. I've been able to gain confidence in wanting to move up in my position. Since I've been working here at Cargill, I've gotten married, and thankful that I can support me and my beautiful wife."

Marvin S.
Line Lead Translator - 1st Shift - Full Time - West Columbia, SC
Job ID COL01308
Date posted 04/19/2021
This position is located in West Columbia, SC. Please note you may receive calls from a 952 area code if you are considered for the role. This position does not provide relocation assistance.
Position Purpose & Summary
The Line Lead Translator position is responsible translating between Karen / Burmese and English to ensure efficient daily operation of the specific production line that is assigned.  Additionally, the Line Lead Translator will conduct training for employees who need assistance in the translation of course content between Karen and English or Burmese and English.  Line Leads are required to have a basic understanding of the tasks being performed by employees on their specified production line and are expected to assist the supervisor in maintaining all required compliance with safety, food safety, and HR related topics.  Line Lead positions work in a cold environment doing a variety of tasks such as handling raw meat, operating computerized labeling and scale systems, operating forklifts, high reach equipment, and pallet jacks, and cutting raw meat using different tools.  Tools may be used including box knives, knives, and saws. These roles require candidates to wear personal protective equipment and work within food safety requirements in order to deliver a safe product to the consumer.  
Principal Accountabilities
- Compliance with all safety and food safety, and HR programs, policies, and regulations
- Ability to speak English, Karen and Burmese fluently
- Ability to work around and with raw meat
- Ability to work in cold temperatures (between 33-36 degrees)
- Ability to stand on hard surfaces for extended periods of time
- Ability to lift up to 50lbs
- Ability to work in a repetitive and fast paced environment
- Ability to rotate through various positions/tasks
- Ability to lead others through conflict resolution, engagement, and coaching
20%  Translate for Karen and Burmese speaking employees
20%  Learn and understand all inventory.  Be aware of discrepancies/variances, fifo and shortages.  Understand importance of maintaining accurate inventory levels
20%  Receive supplies, materials, packagaing and complete cycle counts in to Prism and SAP
20%  Ensure all employees have correct equipment, follow all policies and are trained properly  
20%  Monitor MRO and warehouse items that are due in, received, past due in Prism and SAP with daily reports
Required Qualifications
Understanding of Bill of Material
Warehouse/Invenotry experience
Strong computer skills with working knowledge of  MS Excel, Word and Outlook
Ensure that self and team follow Cargill's safety and food safety policies.
Respectfully treat and motivate employees.
Demonstrate teamwork and communication skills.
Promote engagement daily and support the engagement activities of the plant.
Able to collaborate with all departments

Preferred Qualifications
Experience in SAP or other inventory software
Linkedin Job Matcher
Find where you fit in at Cargill. Log in to connect your LinkedIn profile and we'll use your skills and experience to search the jobs that might be right for you.