Technicien de montage et ajustement
Chambly, Canada
Overview
Cargill operates some of the most technologically advanced production plants in the world. We need dependable, efficient, safety-minded individuals to join our team. General Operators are vital to our daily operations. Examples of roles include preparing meat to be cooked, palletizing boxed product, administration work, using scanners and computers to track product, and verifying quality and accuracy. Please note, specific roles will vary greatly by plant and location. Safety is always our number one priority, and no matter your experience level, we'll train you for success. Your work in our plants can help you grow both personally and professionally. Discover how your work can nourish the world and help you thrive.
Full Time / Part Time
Level: Entry
Travel: None
Key Traits
What makes a successful General Production Professional at Cargill?
Check out some of the key traits that are important for this job to see if you have the right mix.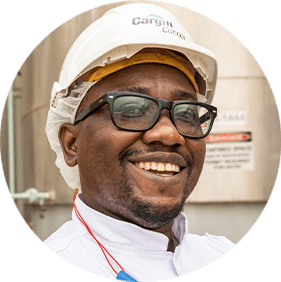 Safety
Productive
Hardworking
Multi-tasker
Motivated
Responsible
Team player
Proactive
Focused
Efficient
Benefits
Compensation & Pay Equity
We pay for performance and provide equal pay for the same work.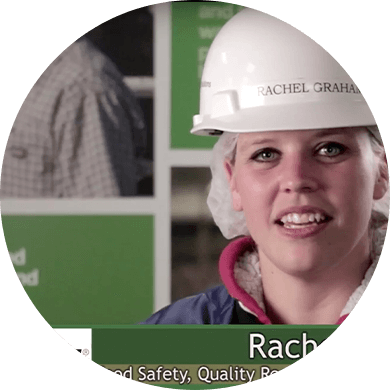 "What I like about Cargill's safety procedures is that they're really easy to follow and they've become a really big part of our culture here."

Rachel G., QA Food Safety Support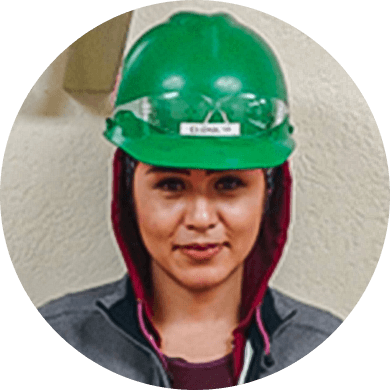 "I've worked at several different plants, and I feel Cargill listens and cares for everyone's safety. I feel like safety is there main focus with employees. They've provided me with ESL classes to take, and great discounts with gym memberships which gives me energy helps me focus day in and day out. I just love it here!"

Elisabeth C.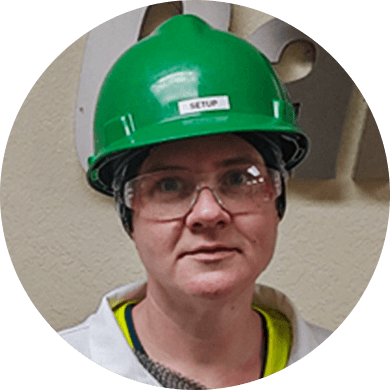 "Cargill has change my life a lot! I feel like people really care about their employees. They have been very supportive with my life changes and have even given me an opportunity to move up. I'm now a safety lead at my table."

Catherine V.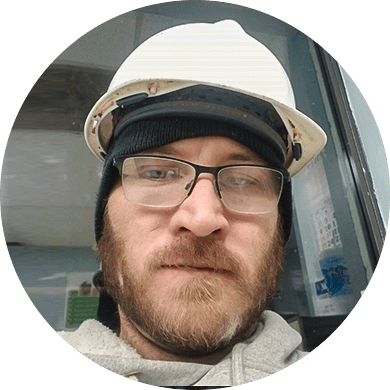 "Here at Cargill, people treat me good, and I treat them good. Since I've been working here, I've been able to grow spiritually, and mentally. I've been able to gain confidence in wanting to move up in my position. Since I've been working here at Cargill, I've gotten married, and thankful that I can support me and my beautiful wife."

Marvin S.
Technicien de montage et ajustement
Job ID CHA00942
Date posted 09/16/2020
En tant que Technicien de montage et ajustement. au département de la maintenance sur le quart de jour, du lundi au vendredi 8 heures par jour, vous exécuterai plusieurs différentes tâches en rapport à la maintenance et au montage et ajustement des équipements. Le Technicien de montage et ajustement aura à travailler conjointement avec une équipe multidisciplinaire afin de réaliser les différents travaux demandés. 
Responsabilités Principales:

Maintenance préventive et entretien du bâtiment.
Montage et changement de Setup sur divers  équipements.
Tournée périodique ou route d'entretien
Effectue diverses tâches assignées
Compétences Requises :
Légalement autorisé à travailler pour Cargill au Canada.
Cargill exige que les employés aient au minimum 18 ans.
Doit être capable d'effectuer des tâches physiques, comme se plier/se pencher, monter dans des échelles, ouvrir ou fermer des vannes, pelleter, frapper avec un marteau et travailler dans des de spaces confinés.
Capacité à soulever un minimum de 50 livres.
Doit pouvoir travailler dans des conditions de travail particulières, telles que la chaleur ou le froid extrêmes.
Capacité à travailler dans des zones élevées.
Connaissances de base en informatique.
Possibilité de faire des heures supplémentaires.
Capable de travailler les jours fériés, la nuit, le week-end ou sur des quarts de travail différents.
Formation en maintenance industrielle jumelé avec de l'expérience en industrie.
Forte compétences en communication (verbale et écrite) - habilité à interagir avec différents groupes de personnes.
Fortes compétences en gestion de problèmes et gestion de priorités.
Compétences considérées / Atouts:
Connaissance du milieu alimentaire - secteur viande.
Être axé sur les solutions.
Connaissances du logiciel SAP.
Ce poste Temps plein se trouve a Chambly, QC; Cependant, attendez-vous à recevoir des appels d'un indicatif régional 204 si vous êtes considéré. L'aide à la réinstallation n'est pas fournie.
Linkedin Job Matcher
Find where you fit in at Cargill. Log in to connect your LinkedIn profile and we'll use your skills and experience to search the jobs that might be right for you.
Life at
Cargill
Discover how you can achieve your higher purpose with a career at Cargill.