Monteur Mécanique de Machines
Job ID 240042
Date posted 09/20/2022
Location : Chambly, Canada

Vous voulez construire un avenir plus fort et plus durable et cultiver votre carrière ? Rejoignez l'équipe mondiale de Cargill, composée de 160 000 employés qui s'engagent à nourrir le monde de manière sûre, responsable et durable. Ce poste fait partie de la division Protéines et Sel de Cargill, où nous fournissons des produits alimentaires sains et de haute qualité à un large éventail de clients, des opérateurs de services alimentaires et des épiceries aux fabricants et aux exportateurs.

Impact de l'emploi

Les principales tâches consistent à la maintenance préventive, au support des lignes en production, à l'installation d'équipement, au développement et l'installation de systèmes mécaniques selon les normes établies de Cargill. Effectuer des analyses et des tests sur les équipements afin de maintenir leurs performances au niveau économique et sécuritaire.

Responsabilités Principales du poste
Est responsable du démontage, montage et travaux routiniers de tous les équipements reliés à la sanitation
Effectue de la maintenance préventive des équipements de production
Répond aux appels de service. De plus, le monteur machine mécanique est responsable du bon fonctionnement des équipements. Il doit s'assurer que la production démarre à temps le matin.
Procède à certains travaux de soudure, de fabrication et modifications
Effectue certains projets d'amélioration et de replacement d'équipement
Répare les équipements dans l'atelier, s'assure de la propreté de l'atelier, rempli ses bons de travail, réquisitions et autres.

Qualifications requises
Cargill exige que les employés aient au minimum 18 ans
Légalement autorisé à travailler pour Cargill au Canada
Expérience dans le domaine

Qualifications privilégiées
Avoir des connaissances des standards de l'industrie alimentaire (HACCP)
Avoir de l'expérience en soudure au T.I.G.
Avoir de la capacité de travailler sous pression et avec un minimum de supervision
Être capable de travailler en équipe
Faire preuve d'autonomie, de débrouillardise, d'initiative et de dynamisme
Être familier avec les équipements d'étiquette (Bizerba)
Être familier avec les équipements d'emballage (Omori, Ulma)

Conditions de travail
Possibilité de débuter rapidement
Poste de nuit, de 22h00 à 6h30
Possibilité de faire du temps supplémentaire (volontairement)
Travail en temps férié payé temps double et journée de congé reporté
Évolution à l'interne, programme d'intégration
Prime outils annuelle et uniforme fourni
Augmentation tous les six mois
Nombre d'heures par semaine : 40,00
Statut d'emploi : permanent
Régime d'assurances disponible
Régime de retraite
Stationnement et cafétéria
Bel environnement sanitaire, belle équipe dynamique

Ce poste à temps-plein se trouve à Chambly, QC; Cependant, attendez-vous à recevoir des appels d'un indicatif régional 204 si vous êtes considéré. L'aide à la réinstallation n'est pas fournie.
---
Linkedin Job Matcher
Find where you fit in at Cargill. Log in to connect your LinkedIn profile and we'll use your skills and experience to search the jobs that might be right for you.
Sustainable
Cocoa
The Cargill Cocoa Promise is committed to securing a thriving cocoa sector for generations.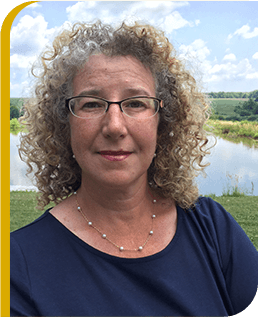 Women in Operations
She discovered there are endless opportunities to take your career in new directions through a variety of roles and business units.
Meet Elizabeth
Life at
Cargill
Discover how you can achieve your higher purpose with a career at Cargill.