Production Supervisor
Thirsk, United Kingdom |
Overview
Cargill operates some of the most technologically advanced plants in the world. We depend on creative, responsible and hardworking individuals like you to keep them running smoothly. We're looking for trustworthy, safety-minded leaders who are seeking a fulfilling career. As a Production Supervisor, you'll implement and execute all production processes at the plant for operations, safety, people and the business. Your responsibilities will include following safety principles, executing scheduled customer orders, maintaining tool accountability and sanitation and performing HR duties. Successful Production Supervisors will demonstrate ownership and problem-solving skills while also creating an including and engaging environment at their plant. Discover how your work can nourish the world and help you thrive.
Full Time
Level: Experienced
Travel: Minimal
Key Traits
What makes a successful Production Supervisor at Cargill?
Check out some of the key traits that are important for this job to see if you have the right mix.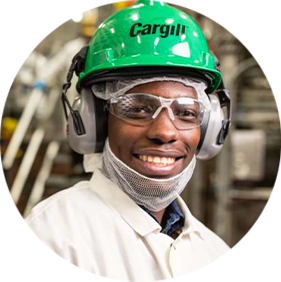 Goal-oriented
Proactive
Efficient
Results-driven
Leadership
Responsible
Organized
Problem-solver
Quick-thinking
Productive
Benefits
Compensation & Pay Equity
We pay for performance and provide equal pay for the same work.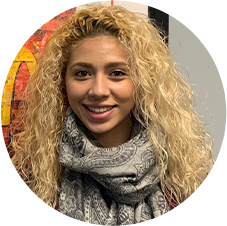 "I have been given the opportunity to voice my thoughts and ideas in efforts to make our process safer and more efficient."

Bianca C., Production Supervisor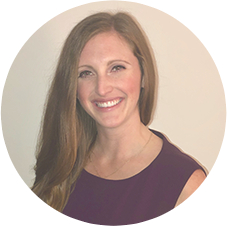 "Cargill has empowered me by giving me an opportunity to succeed, and they continue to give me a lot of responsibility. I lead the type of team I would like to work on - what is more empowering than that?"

Kimberly H., Production Supervisor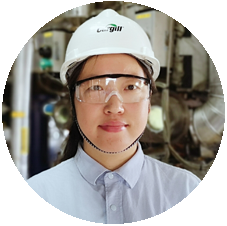 "This job is focused on innovation and is full of challenges. You will feel enriched and feel proud of your achievements."

Sandy Zhao, APAC, Refinery Production Supervisor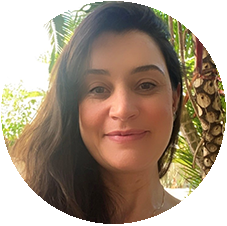 "Working in operations is always a challenge! In addition to the volume and efficiency goals to be controlled and beat daily, we have an environment where priorities change with good speed. It is also a medium where there are a large number of people - human interaction is intense. If you like an environment full of changes, with a lot of technology, challenges, and human relationships, this is the place; this is where everything happens."

Jakeline Parreira, LATAM, Production Manager – CSST ST.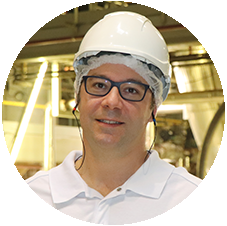 "Cargill grows an inclusive & entrepreneurial spirit. Dare to be you and make it happen in a safe, responsible and sustainable way."

Cyrille Dreux, EMEA, Deputy Plant Manager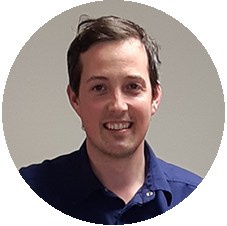 "Cargill gives me all the opportunities to grow and trusts me to do what is best for us all."

Thom Van Gerwe, EMEA, Junior Production Supervisor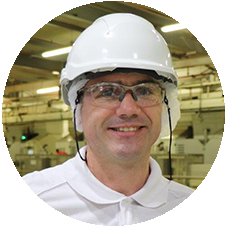 "Cargill provides an environment in operations where you are empowered to deliver great performance, for your team and yourself. Cargill also gets you the autonomy to drive results in safety, food safety and environment which contribute to develop your team and owns skills."

David Lachevre, EMEA, Responsible Production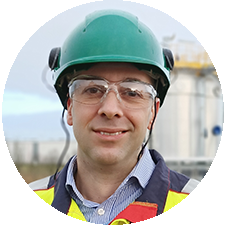 "Freedom to take initiative, responsibility early in your career and support where needed: the recipe to create your own future"

Martin Blommestijn, EMEA, Plant Superintendent, Multiseed Plant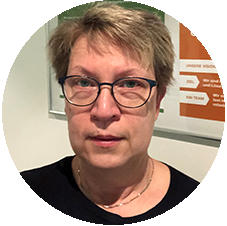 "What differentiates us at Cargill is the respect and teamwork that we have within the company. It's full of support and mentorship which provides great opportunity for professional learning and development. "

Sabine Wilhelm, EMEA, Site Manager
Production Supervisor
Job ID 261278
Date posted 02/28/2023
Want to build a stronger, more sustainable future and cultivate your career? Join Cargill's global team of 155,000 employees who are committed to safe, responsible and sustainable ways to nourish the world. This position is in Cargill's animal nutrition and health business, where we improve lives through better nutrition. Our team researches, innovates and creates solutions that deliver healthy results for our customers.
Job Description
| | |
| --- | --- |
| Job Title | Night Shift Production Supervisor |
| Department | Production |
| Reports to | Production Manager |
| Location | Dalton UK |
Overall Purpose
To lead an operational area team, driving business performance (short and long term) by setting and sustaining standards and championing change to achieve breakthrough results.
Responsibilities and Accountabilities
Leadership
Develop peer relationships across the operation to drive operational performance and continuity.

Ensure team members have a clear line of sight from their own and Business KPIs.

Coach and support Team Leaders to drive the delivery of breakthrough results through their teams to the achievement and sustainment of operational targets.

Be authentic to inspire great performance and create trust and commitment.

Support the creation and sustainment of an inspirational work environment where people can utilise their skills and potential.

Encourage ownership and drive all levels within the team to act with autonomy.

Manage the performance of individuals by conducting regular performance, career and development discussions.

Build high performing teams.

Build relationships with all individuals within team.

Drive and be responsible for own self development and encourage/support team to do the same.

Champion change; communicate and manage change effectively within team.
Technical
Deliver breakthrough operational targets.

Accountable for Night performance; Area improvement CI plan; supporting the introduction of new technology

Ensure robust processes and procedures are in place and complied with, to meet plant operating standards, legislation and audit requirements; identifying issues and taking action as required.

Build an in depth technical understanding of the plant.

Use business systems to manage and make decisions on day to day and longer term activity.

Drive and champion projects in the plant to improve performance, capacity, H&S, Quality, CI, OEE, Food Safety and Environmental impact. Work with cross functional teams to execute agreed production schedules and monitor results to improve plant performance.

Ensure team are adequately trained to be competent in the role and are legally and audit compliant.
Business
Contribute to long term plans, targets and visions and articulate in context to the team.

Manage internal and external resources to ensure the delivery of the site manufacturing plan.

Respond to data and results to drive plant performance.

Understand the wider supply chain and broader business.

Understand the impact of decisions on total delivered cost (e.g. labour, consumables, raw materials, equipment, energy etc).

Build a broad understanding and working practice of all applicable legislation and audit requirements.
Health & Safety
your personal safety and that of all personnel under your authority, including others who may be affected by the company's activities

establishing practices to maintain a safe working environment and hold people to account for those standards, managing your shift in such a way to deliver high levels of compliance at all times as a consistent operating standard.

challenging unsafe behaviors and providing consequences to those who do not follow the company H&S policy

adhering to the duties required for your role within the Company Health and Safety policy.
Food Safety
the management and implementation of the company food safety and quality policy

Establishing practices to maintain a Food Safety and Quality focused mindset that holds people to account for those standards. 

managing your Shift in such a way that encourages your team to adopt this mind set and deliver high levels of compliance at all times as a basic operating standard by

ensuring competence and capability of team members

ensuring the information and instruction is provided, training is carried out, and supervision maintained to enable work to be performed accurately and consistently by your team.

promoting and enforcing behaviors and actions that will prevent all contamination threats to products whether physical, microbial or chemical 

immediate escalation reporting on the status on any non-compliance in the system or process (to management) for countermeasure or immediate remedy
Competencies, Skills and Experience:
Experience      
Working within a food manufacturing company                            Desirable

Leading a  team                                                                        Essential

 Proven management style focused on coaching and mentoring    Desirable
Knowledge       
Lean manufacturing principles Desirable

Food Hygiene Desirable

Health and Safety Requirements within FMCG                            Desirable

HACCP                                                                                    Desirable

Understanding of continuous improvement                                 Desirable

Qualifications in a relevant disciplines                                         Desirable
Skills
Influencing skills                                                                        Essential

 Confident and assertive communication at all levels                    Essential

Excellent time management, prioritisation and organisational

skills with the ability to multi-task                                                 Essential

Assertive, independent and self-sufficient                                   Essential

Cope effectively under pressure and meet tight deadlinesEssential

Analytical and able to drive performanceEssential                                   
Key Customers
Internal                        Plant Manager, Production Manager, Engineering Manager, FSQR Manager, HSE Manager, Team Leaders, Engineering Supervisor, Operatives, Shift Engineers, HR
External                       Auditors, Customers,
Behaviours/Competencies
Authentic and stays true to self.  'Stay on the court.'

Increases trust with powerful requests.

Listens generously to other points of view and diverse prospects.  Holds the right conversation with straight talk.

Coach and influence others to reach solutions.
Drives Results             Translates the vision and strategy into viable plans and instigates action that achieves results.
Champions Change     Initiates and supports change activities that position the business for the future, and manages the ambiguity and uncertainly associated with it.
Creates Team              Supports people to work collaboratively across boundaries to Synergy                                                achieve common goals.
Our Offer
We provide a fast paced stimulating international environment, which will stretch your abilities and channel your talents. We also offer competitive salary and benefits combined with outstanding career development opportunities in one of the largest and most solid private companies in the world.

Interested? Then make sure to send us your CV and cover letter in English today:  
Follow us on LinkedIn: https://www.linkedin.com/company/cargill
Cargill is committed to being an inclusive employer. Click here to find out more https://careers.cargill.com/diversity/
Linkedin Job Matcher
Find where you fit in at Cargill. Log in to connect your LinkedIn profile and we'll use your skills and experience to search the jobs that might be right for you.
Sustainable
Cocoa
The Cargill Cocoa Promise is committed to securing a thriving cocoa sector for generations.
Diversity,
Equity
& Inclusion
Our inclusive culture helps us shape the future of the world.
Life at
Cargill
Discover how you can achieve your higher purpose with a career at Cargill.