Share your story.
Refer a new colleague.
Everyone has a unique story to tell about how they began their Cargill career. For most of us, it started with a connection. Maybe with a friend or family member who already worked here or with a recruiter at a hiring event. They showed you how Cargill was different and how your work could help nourish the world. These connections we build are with people, customers, suppliers, colleagues and communities across the globe. And these connections are how each of us will help write the next chapter of Cargill.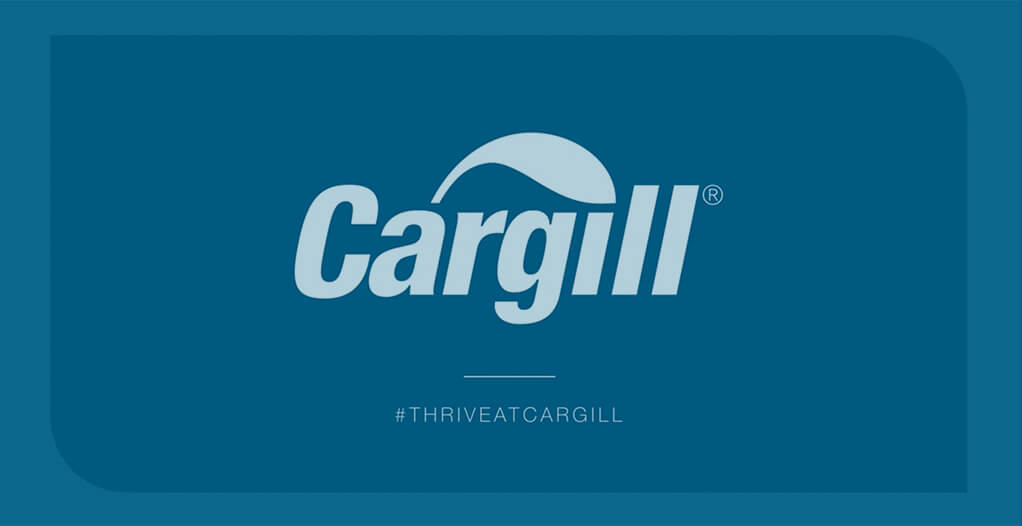 How did we turn a single grain elevator into a company that nourishes the world?
By innovating
Putting our customers first
And reaching higher.
By revolutionizing entire industries with technology
And doing the right things.
By connecting the minds of 155,000 employees
from all walks of life in 70 countries.
Empowering their voices to challenge what's possible with agriculture.
We're proud of what we do.
Join us as we connect to something greater.
#ThriveAtCargill
Hear From Our Employees
We asked employees across Cargill to tell us about their experiences working here and why people should join our team. Share a video with your network or view other employees' videos by clicking the "View More Videos" button below.
View More Videos

Connect with your Cargill colleagues on Yammer to stay updated on the Employer Brand Ambassador Program.

Join your Cargill colleagues and discover how to become a Brand Ambassador through our learning and development course.
Diversity,
Equity
& Inclusion
Our inclusive culture helps us shape the future of the world.