Animal Care Technician
Velddriel, Netherlands
Overview
Cargill operates some of the most technologically advanced production plants in the world. We need dependable, efficient, safety-minded individuals to join our team. General Operators are vital to our daily operations. Examples of roles include preparing meat to be cooked, palletizing boxed product, administration work, using scanners and computers to track product, and verifying quality and accuracy. Please note, specific roles will vary greatly by plant and location. Safety is always our number one priority, and no matter your experience level, we'll train you for success. Your work in our plants can help you grow both personally and professionally. Discover how your work can nourish the world and help you thrive.
Full Time / Part Time
Level: Entry
Travel: None
Key Traits
What makes a successful General Production Professional at Cargill?
Check out some of the key traits that are important for this job to see if you have the right mix.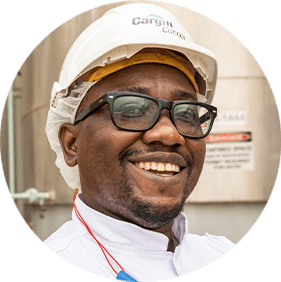 Safety
Productive
Hardworking
Multi-tasker
Motivated
Responsible
Team player
Proactive
Focused
Efficient
Benefits
Compensation & Pay Equity
We pay for performance and provide equal pay for the same work.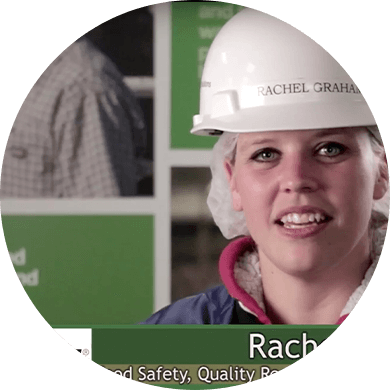 "What I like about Cargill's safety procedures is that they're really easy to follow and they've become a really big part of our culture here."

Rachel G., QA Food Safety Support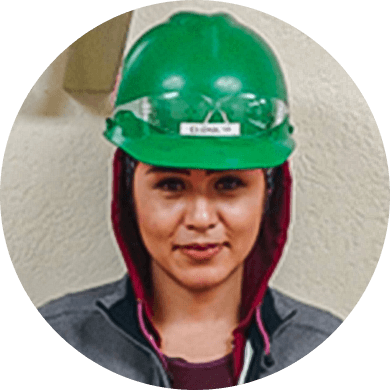 "I've worked at several different plants, and I feel Cargill listens and cares for everyone's safety. I feel like safety is there main focus with employees. They've provided me with ESL classes to take, and great discounts with gym memberships which gives me energy helps me focus day in and day out. I just love it here!"

Elisabeth C.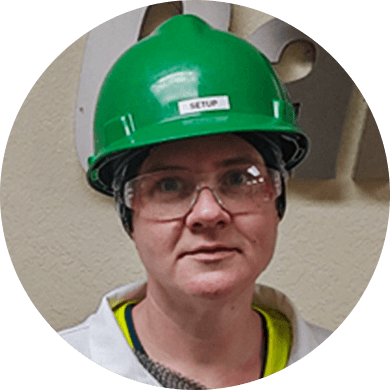 "Cargill has change my life a lot! I feel like people really care about their employees. They have been very supportive with my life changes and have even given me an opportunity to move up. I'm now a safety lead at my table."

Catherine V.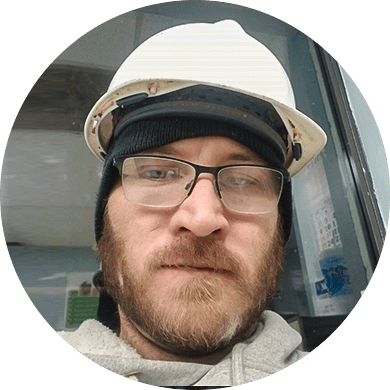 "Here at Cargill, people treat me good, and I treat them good. Since I've been working here, I've been able to grow spiritually, and mentally. I've been able to gain confidence in wanting to move up in my position. Since I've been working here at Cargill, I've gotten married, and thankful that I can support me and my beautiful wife."

Marvin S.
Animal Care Technician
Job ID VEL00063
Date posted 03/25/2021
Wil jij graag met landbouwhuisdieren werken? Heb je affiniteit met diervoeding en onderzoek? Ben je een sociale teamplayer? En lijkt het jou leuk wat meer te doen als alleen dierverzorging en trek je je hand niet terug om te werken in weekenden? Lees dan snel verder. Je hebt zojuist jouw droombaan gevonden. Voor onze locatie Velddriel zoeken wij namelijk een:
Animal Care Technician
Hoe ziet jouw dag eruit
Je begint je dag met een kop koffie in de kantine waar de taken verdeeld worden met collega's. Daarna ga je de verzorging van onze kippen, koeien of varkens uitvoeren. Op dagen dat er samples moeten worden genomen of andere proef gerelateerde werkzaamheden ga je samen met collega's dit uitvoeren volgens werkprotocol. 's Middags staat de tweede ronde verzorging en observatie op de planning en wordt de administratie bijgewerkt. Eventueel neem je zelf initiatief om de stallen en omgeving netjes te houden. Je mag zelfstandig de koeien melken in de ochtend of avond en eens in de vier weken word je ingeplant in het weekend. Al deze uren zullen uiteraard op andere momenten in de week gecompenseerd worden. 
Wat kun je verwachten van de organisatie?
Als je 's ochtends het kantoor van Cargill binnenstapt, word je vriendelijk gedag gezegd door je collega's. Iedere dag helpen we elkaar het welzijn van onze dieren hoog te houden. Je komt te werken in een klein team, waardoor de lijntjes lekker kort zijn. We werken hard en proberen de onderzoekers die ook op onze locatie zitten echt verder te helpen, maar een grapje op zijn tijd of het delen van je weekendavonturen waarderen we ook enorm. Je komt binnen in een hecht team, die jouw inbreng en creativiteit enorm waardeert!
Wat breng je mee:
Wij zoeken zoeken een Animal care technician die denkt in mogelijkheden in plaats van problemen. Iemand die overal kansen ziet en deze proactief oppakt. Je houdt ervan om de samenwerking aan te gaan met collega's en hebt oprechte interesse in mens en dier. De volgende werkzaamheden zullen dan ook in je takenpakket zitten:
Algemene verzorging (o.a. door voeding te geven en gezondheid te controleren) van verschillende diersoorten om hun welzijn volgens hoge kwaliteitsstandaarden te garanderen

Assisteren bij de uitvoering van biotechnische ingrepen

Schoonmaken en desinfecteren van dierverblijven

Zorgvuldig noteren van bevindingen die te maken hebben met het welzijn van de dieren

Communiceren met collega's over de voortgang van de dieren

Tweemaal per week een melkdienst en eens in de vier weken een weekenddienst
Daarnaast verwachten wij van jou: 
Een afgeronde MBO-opleiding veehouderij of dierverzorging
Belangstelling voor dieren
In het bezit te zijn van een kwalificatie conform Art 13F is een pre maar niet noodzakelijk
Lichamelijk in staat zijn om zwaar en fysiek werk te verrichten
Goede communicatieve vaardigheden
Een echte teamplayer
Wat bieden we jou
Word jij de nieuwe Animal care technician binnen Cargill? Dan bieden we jou een fulltime functie aan. Je ontvangt een goed salaris op basis van een 38,75-urige werkweek. Daarnaast word je vergoed voor je weekenddiensten, krijg je een goede reiskostenvergoeding en kennen we een uitstekende pensioenregeling. Bovendien vind je bij ons ook nog eens enorm veel gezelligheid van je nieuwe collega's.
Wat maakt het werken bij Cargill nou zo leuk en uniek? We hebben het enkele collega's van het team van de Animal technicians in Velddriel gevraagd:
"Omdat we werken met levende have is geen dag hetzelfde. Van koeien melken, biggengeboortes, uitkomst van kuikens tot secties en mest verzamelen, elk onderzoek dat we uitvoeren is anders. Dit maakt het erg uitdagend en afwisselend. Er is veel contact met het researchteam waar we ook inspraak hebben, dit zorgt voor veel betrokkenheid. Bovendien werken we in een superleuk jong en klein team waarin we elkaar helpen. We hebben veel vrijheid qua persoonlijke ontwikkeling en doorgroeimogelijkheden."
Linkedin Job Matcher
Find where you fit in at Cargill. Log in to connect your LinkedIn profile and we'll use your skills and experience to search the jobs that might be right for you.