Production Worker
Surrey, Canada
Overview
Cargill operates some of the most technologically advanced production plants in the world. We need dependable, efficient, safety-minded individuals to join our team. General Operators are vital to our daily operations. Examples of roles include preparing meat to be cooked, palletizing boxed product, administration work, using scanners and computers to track product, and verifying quality and accuracy. Please note, specific roles will vary greatly by plant and location. Safety is always our number one priority, and no matter your experience level, we'll train you for success. Your work in our plants can help you grow both personally and professionally. Discover how your work can nourish the world and help you thrive.
Full Time / Part Time
Level: Entry
Travel: None
Key Traits
What makes a successful General Production Professional at Cargill?
Check out some of the key traits that are important for this job to see if you have the right mix.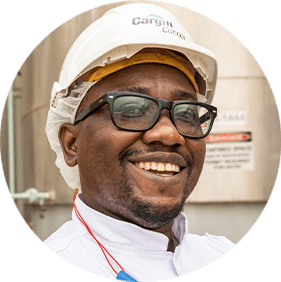 Safety
Productive
Hardworking
Multi-tasker
Motivated
Responsible
Team player
Proactive
Focused
Efficient
Benefits
Compensation & Pay Equity
We pay for performance and provide equal pay for the same work.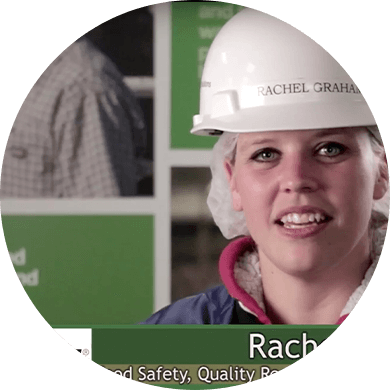 "What I like about Cargill's safety procedures is that they're really easy to follow and they've become a really big part of our culture here."

Rachel G., QA Food Safety Support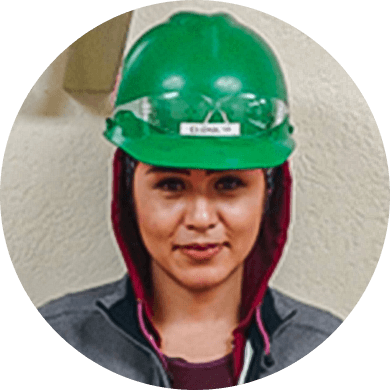 "I've worked at several different plants, and I feel Cargill listens and cares for everyone's safety. I feel like safety is there main focus with employees. They've provided me with ESL classes to take, and great discounts with gym memberships which gives me energy helps me focus day in and day out. I just love it here!"

Elisabeth C.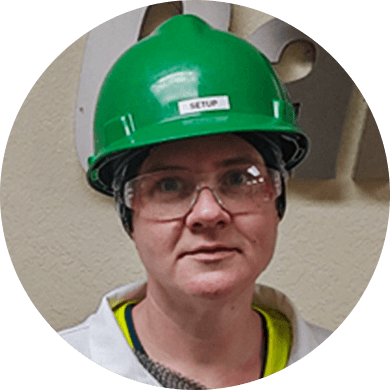 "Cargill has change my life a lot! I feel like people really care about their employees. They have been very supportive with my life changes and have even given me an opportunity to move up. I'm now a safety lead at my table."

Catherine V.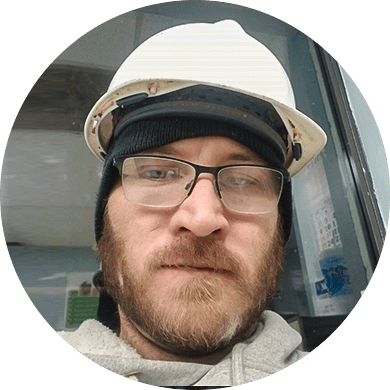 "Here at Cargill, people treat me good, and I treat them good. Since I've been working here, I've been able to grow spiritually, and mentally. I've been able to gain confidence in wanting to move up in my position. Since I've been working here at Cargill, I've gotten married, and thankful that I can support me and my beautiful wife."

Marvin S.
Production Worker
Job ID SUR00189
Date posted 01/13/2021
As the Production Worker your role will be to work in Packaging, Shipping, Receiving, Intake, Housekeeping etc. You will also be asked to assist all plant personnel when needed in the execution of their duties in a team environment, and to minimize production and distribution costs.
Principal Accountabilities
Use label data base to ensure labels are printed correctly. If the database is not complete, advise production manager / or lead ext. operator to get direction
Complete shift tally form and all related forms accurately during and at end of each shift
Ensure feed is bagged according to targets (+/- .07kg/bag)
Ensure correct labels are on finished bags, skids and bulk bags
Change rotex screens when necessary
Ensure the correct screens are in use at all times
Ensure good feed is not accidentally going to fines bag at start or during packaging of each feed run
Check finished product for QA problems and report to lead extruder operator and / or production manager
Adjust packaging machines to minimize downtime and feed wastage
Keep entire packaging area and machinery clean at all times including all assigned areas as per list attached
Report to and take direction from lead extruder operators / production managers on shift regarding all packaging and production issues
Re-blend all necessary product (i.e. poor heat seals etc.)
Ensure that wrapped pallets/bulk bags are stored in area of warehouse or loaded onto trailers as designated by warehouse personnel
Attend shift meetings, safety trainings, toolbox meeting
Do special projects as requested
Cross train in other areas

Compensation: Up to $25.15 per hour with a well-rounded benefit package including health/dental, paid vacations etc.


This full-time position is located in Surrey, BC; however please expect receiving calls from a 204 area code in case you are considered. Relocation assistance is not provided.
Required
Must be legally entitled to work for Cargill in Canada
Must be 18 years or older
Ability to perform physical job duties which may include bending, may be required to lift up to 50 lbs occasionally, kneeling, climbing, crawling, and twisting safely, with or without reasonable accommodations
Ability to understand and communicate in English (verbal/written)
Ability to work in elevated areas (4 feet and above)
Ability to work in varied indoor and outdoor conditions which may include heat, cold, dust, loud noise, etc., with the use of personal protective equipment (PPE) including a respirator
Must be able to operate machinery and/or industrial equipment
Ability to work overtime including weekends, holidays, or different shifts with advance notice
High School diploma or Equivalent
Preferred:


Basic use of a computer
Prior experience in production related work
Forklift certified

Please be aware this is for a Rotating Shift. – 7:00 am to 7.30pm or 7:00 pm to 7.30am on a rotating schedule over 3 weeks days and nights.


Linkedin Job Matcher
Find where you fit in at Cargill. Log in to connect your LinkedIn profile and we'll use your skills and experience to search the jobs that might be right for you.
Life at Cargill
Discover how you can achieve your higher purpose with a career at Cargill.