Job ID 191466
Date posted 03/17/2022
Location : Sas van Gent, Netherlands
Werken bij Cargill is een kans om jezelf te ontwikkelen en te groeien! Op de productielocatie van Cargill in Sas van Gent verwerken we maïs en tarwe tot (gemodificeerd) zetmeel, glucose en ethanol. Deze grondstoffen worden daarna verder verwerkt in producten voor de voedingsindustrie zoals snoep, zuivel, koekjes, soepen, dranken en nog veel meer. Daarnaast worden onze grondstoffen gebruikt in diervoeding, cosmetica, farmaceutische producten en in papier en karton. Voor deze locatie zijn wij voor  op zoek naar een:

Procesoperator

De afdeling waarop jij komt te werken verwerkt maïs. Eerst wordt de ruwe mais gereinigd en vervolgens geweekt in steeping tanks. De mais wordt dan vermalen om componenten (gluten, zetmeel, kiemen, vezels) te scheiden en te zuiveren m.b.v. diverse technieken. De gluten en kiemen worden vervolgens gedroogd en de vezels worden ontwaterd d.m.v. persen. De zetmeel slurry wordt chemisch omgezet in de reactoren tot gemodificeerd zetmeel. Al deze deelprocessen vinden plaats in verschillende area's

Als procesoperator ben je verantwoordelijk voor alle facetten van de productie van de area waar je op dat moment werkzaam bent. Je controleert het procesverloop van een area vanuit het veld en communiceert met de screen operator over de procesvoering. De apparatuur en installaties worden bediend vanuit de centrale controlekamer of ter plaatse. Je werkt in een 5 ploegensysteem en rapporteert aan de Head operator (HO)

Jouw werkzaamheden zullen bestaan uit:
Besturen van een deel van het productieproces; 
Controleren van processen, verhelpen van storingen, bijsturen van parameters. Dat kan automatisch, semi-automatisch en handmatig zijn; 
Bijsturen o.b.v. meetinstrumenten of eigen analyses en eventueel o.b.v. analyses en aanwijzingen van de HO. Daarbij kan horen het nemen van monsters, uitvoeren van standaardbepalingen of het laten analysen van monsters op het lab; 
Analyseren van de producten gedurende het proces en verantwoordelijk voor het continu bewaken van de kwaliteit, food safety, Arbo, hygiëne, veiligheid en milieu;
Verzorgen van utilities zodanig dat de continuïteit van alle processen binnen de onderneming is gewaarborgd binnen de normen inzake milieu en veiligheid en binnen de vastgestelde quota;  
Technisch beheer van installaties en apparatuur, uitvoeren van gebruikersonderhoud en initiëren van preventief onderhoud; 
Leveren van een bijdrage aan de verbetering van processen, procedures, werkwijzen, e.d.
Administratie en communicatie (bijv. registreren van procescondities, bijzonderheden, correcties);
Het naleven van voorschriften inzake foodsafety, kwaliteit, Arbo, bedrijfskleding, persoonlijke beschermingsmiddelen, hygiëne, veiligheid en milieu.
Wat breng jij mee:
Je hebt een Operator B diploma of gelijkwaardig technisch MBO diploma; 
Je bent in het bezit van een VCA-certificaat en heftruckcertificaat of bereid deze certificaten te behalen;
Je werkt graag in een team, bent een gedreven aanpakker en vindt het leuk om flexibel te werken.
Je hebt aandacht voor kwaliteit en veiligheid
Je werkt graag in 5-ploegendienst (volcontinue)
 Tevens heb je:
Kennis van procesbesturing, onderhoudssysteem, storings- en probleemanalyse en procesinstallaties;
Basiskennis van de regel-, wetgeving en voorschriften inzake kwaliteit, arbo, milieu, veiligheid en personeelsaangelegenheden;
Kennis van gangbare softwarepakketten binnen de organisatie (PDE, Maximo, LIMS, OMP en BPS);
Kennis van randsystemen zoals stoom, waterstromen, lucht, enzymen, chemicaliën, transport van vloeistoffen en gassen;
Kennis van VGWM, ISO, HACCP/GMP, noodprocedures.

Wij bieden
Wij bieden een dynamische en prettige werkomgeving met veel ruimte voor het nemen van initiatief. Ben jij ambitieus en wil je graag doorgroeien? Cargill biedt uitstekende opleidingsmogelijkheden en secundaire voorwaarden. Naast een marktconform salaris (zo tussen de €2789,- en €2975,-) ontvang je een 13de maand, 8% vakantiegeld en 30% ploegentoeslag voor het lopen in een 5 ploegendienstrooster. Tevens hebben wij een goede reiskostenvergoeding en kennen we een uitstekende pensioenregeling. En uiteraard niet te vergeten de gezelligheid van je nieuwe collega's.
Acquisitie naar aanleiding van deze advertentie wordt niet op prijs gesteld.
Hiring Manager: Michiel Baecke
---
Linkedin Job Matcher
Find where you fit in at Cargill. Log in to connect your LinkedIn profile and we'll use your skills and experience to search the jobs that might be right for you.
Sustainable
Cocoa
The Cargill Cocoa Promise is committed to securing a thriving cocoa sector for generations.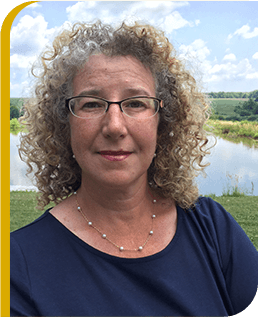 Women in Operations
She discovered there are endless opportunities to take your career in new directions through a variety of roles and business units.
Meet Elizabeth
Life at
Cargill
Discover how you can achieve your higher purpose with a career at Cargill.