Job ID 192907
Date posted 03/23/2022
Location : Sas van Gent, Netherlands
Werken bij Cargill is een kans om jezelf te ontwikkelen en te groeien! Op de productielocatie van Cargill in Sas van Gent verwerken we maïs en tarwe tot (gemodificeerd) zetmeel, glucose en ethanol. Deze grondstoffen worden daarna verder verwerkt in producten voor de voedingsindustrie zoals snoep, zuivel, koekjes, soepen, dranken en nog veel meer. Daarnaast worden onze grondstoffen gebruikt in diervoeding, cosmetica, farmaceutische producten en in papier en karton. Voor deze locatie zijn wij voor  op zoek naar een:
Operator dagdienst
Als operator ondersteun je het Operations team in dagdienst. Je voert taken uit die onafhankelijk van de shift kunnen worden ingepland of waarbij het van meerwaarde is om ze in dagdienst uit voeren, denk hierbij bijvoorbeeld aan het opvolgen en begeleiden van externe partijen. Daarnaast  controleer je samen met de ploeg operators het procesverloop van een area vanuit het veld en communiceert met de screen operator over de procesvoering. De apparatuur en installaties worden bediend vanuit de centrale controlekamer of ter plaatse. Je werkt in dagdienst en rapporteert aan de Production Leader.
Jouw werkzaamheden vinden voornamelijk plaats binnen het Cornkanaal. Je voert onder andere werkzaamheden uit in utilities, waste water, HHP processen en je begeleidt werkzaamheden aan warmtekrachtinstallaties. Je stuurt hierbij indirect contractors aan en helpt de ploegoperators bij het oplossen van verstoringen en het uitvoeren van start/stop- en inblokwerkzaamheden van bepaalde installatiedelen. Je volgt het productieproces op de afdeling in afstemming met het operatorteam dat in ploegen werkt, zodanig dat producten van vereiste kwaliteit en kwantiteit is en volgens business doeleinden ter beschikking komen.
Een greep uit jouw werkzaamheden:
Bedienen, controleren, regelen en bijsturen, in afstemming met de ploegoperator,  van de apparatuur en installaties;
In- en uit bedrijf nemen van (delen) van de installaties;
Het lopen van controlerondes;
Het verhelpen van kleine (proces)technische storingen en uitvoeren van eerstelijns onderhoud;
Het uitvoeren van monsternames, doekwissels, CIP van onderdelen;
Het schoonmaken van equipment;
Chemicaliën opvolging
Participeren in verbeterprogramma's en de uitwerking/invoering van verbetervoorstellen;
Het bijhouden van gegevens omtrent productie, processen, installaties en analyses e.d. in een geautomatiseerd systeem.
Wie ben jij:
Je hebt een Operator B diploma of gelijkwaardig technisch MBO diploma; 
Je bent in het bezit van een VCA-certificaat;
Je hebt kennis van procesbesturing en administratie;
Je hebt in hoofdlijnen kennis van onderhoudssystemen en storings- en probleemanalyse;
Je weet veel van randsystemen zoals stoom, waterstromen, lucht, enzymen, chemicaliën, transport van vloeistoffen/gassen.
Tenslotte heb je kennis van VGWM, ISO, HACCP/GMP, noodprocedures.
Wij bieden
Wij bieden een dynamische en prettige werkomgeving met veel ruimte voor het nemen van initiatief. Ben jij ambitieus en wil je graag doorgroeien? Cargill biedt uitstekende opleidingsmogelijkheden en secundaire voorwaarden. Naast een marktconform salaris (vanaf € 2929 bruto per maand) ontvang je een 13de maand en 8% vakantiebijslag. Tevens hebben wij een goede reiskostenvergoeding en kennen we een uitstekende pensioenregeling. En uiteraard niet te vergeten een fijne en open werksfeer.
Acquisitie naar aanleiding van deze advertentie wordt niet op prijs gesteld.
---
Linkedin Job Matcher
Find where you fit in at Cargill. Log in to connect your LinkedIn profile and we'll use your skills and experience to search the jobs that might be right for you.
Sustainable
Cocoa
The Cargill Cocoa Promise is committed to securing a thriving cocoa sector for generations.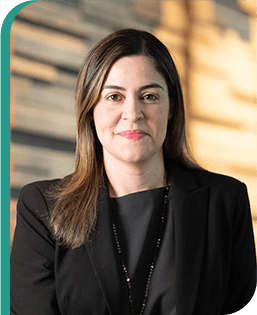 Women in Operations
She's a natural leader that wanted to mentor the next generation. She was empowered to create the Women's Network in Brazil.
Meet Heloiza
Life at
Cargill
Discover how you can achieve your higher purpose with a career at Cargill.