Job ID 178324
Date posted 01/10/2022
Location : Sas van Gent, Netherlands
Functiecontext 
In de productieafdelingen worden onderhouds-, revisie- en inspectiewerkzaamheden en onderhoudsprojecten uitgevoerd aan een grote diversiteit van equipment, apparatuur en installaties. Ongeplande stilstanden leiden meestal tot productieverliezen en/of materiële schade. De onderhouds-, revisie- en inspectiewerkzaamheden worden voor zover mogelijk uitgevoerd in dagdienst. Er wordt een 24 uur service gewaarborgd, waarbij indien noodzakelijk ook werkzaamheden buiten dagdienst voorbereid en gepland (scheduled) worden, maintenanceassistentie wordt verleend bij o.a. shutdowns en via een consignatiesysteem. 
Cargill Sas van Gent site is verdeeld in een aantal area's: 
- Wheat Channel (Wheat, Glucose and Alcohol)
- Corn Channel (Corn, Starch Specialties, Material Handling and Utilities)
- Facilities
Voor Cargill Sas van Gent zoeken wij meerdere  Mechanische Monteurs
Het doel van de functie
Het uitvoeren, zelfstandig of i.s.m. collega's mechanisch/E&I en productie, van alle voorkomende vaktechnische werkzaamheden, zowel binnen dagdienst als in consignatie, op de meest veilige, effectieve en kostenbewuste werkwijze conform gewenste overeengekomen veiligheids-, milieu-, arbo- en kwaliteitseisen binnen de beschikbare productieplanningen
Tot je werkzaamheden behoren; het
- uitvoeren van alle voorkomende reparatie-, onderhoud-, en revisiewerkzaamheden binnen het eigen vakgebied
- oplossen van storingen die (kunnen) leiden tot een (voedsel) veiligheid-, milieu-, kwaliteitsprobleem en/of productiestilstand. E.e.a. via dag- en consignatiedienst
- Uitvoeren van controles, inspecties en/of periodieke reparaties/vervangingen in het eigen vakgebied.
- Uitvoeren van revisies c.q. reparaties in eigen vakgebied aan alle op het bedrijf voorkomende rotating, elektrisch, instrumentatie en static equipment:
- Doen van verbeteringsvoorstellen om de veiligheid, de performance, de kosten en de levensduur van de procesinstallaties en equipment te optimaliseren.
- Bijdrage leveren en werken volgens de veiligheid-, gezondheid-, welzijn- en milieuprocedures en – werkwijze
- Uitvoeren van aan de functieverbonden administratie en rapportage in het maintenancemanagementsysteem (Maximo)
Wij vragen:
Werk- en denkniveau: min. een niveau 4 opleiding mts-werktuigbouwkunde, elektrotechniek, mechatronica of gelijkwaardig door ervaring en/of vakopleidingen 
Opleiding/ervaring - 3 jaar werkervaring in soortgelijke werkomgeving  
beheersen Nederlandse en Engelse taal (lezen)  
kennis van veiligheid (VCA) 
heftruck-/hoogwerkerscertificaat
kennis van maintenancemanagementsysteem (Maximo) 
globale kennis van de productieprocessen 
kennis van werkplaats technieken, onderhoudswerkmethodieken 
Voor Monteur E&I
basiskennis van besturings-. PLC- en meet- en regeltechniek 
basiskennis E&I 
basiskennis frequentie regelaars
Wij bieden:
Wij bieden een dynamische en prettige werkomgeving met ruimte voor het nemen van initiatief. Cargill biedt bovendien uitstekende opleidingsmogelijkheden en secundaire arbeidsvoorwaarden. 
Naast een marktconform salaris (zo tussen € 3.296 en € 4.008) ontvang je een 13e maand, en 8% vakantiegeld. Tevens hebben wij een goede reiskostenvergoeding en kennen we een uitstekende pensioenregeling. 
Hiring Manager:  Martijn Steine
---
Linkedin Job Matcher
Find where you fit in at Cargill. Log in to connect your LinkedIn profile and we'll use your skills and experience to search the jobs that might be right for you.
Sustainable
Cocoa
The Cargill Cocoa Promise is committed to securing a thriving cocoa sector for generations.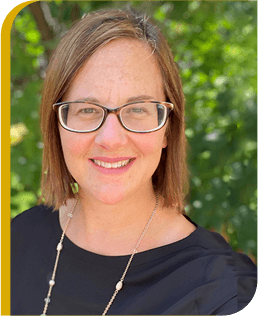 Women in Operations
She started as an intern and not only found a career that took her around the world, she also found a team that's like family.
Meet Anita
Life at
Cargill
Discover how you can achieve your higher purpose with a career at Cargill.