Field Operator Material Handling
Job ID 188452
Date posted 04/05/2022
Location : Sas van Gent, Netherlands
De afdeling Material Handling, aangestuurd door de head operator MH, is verantwoordelijk voor het uitvoeren van de logistieke/productieprocessen filling (afzakken), blending (mengen), product handling (transport/verladen) en het onder supervisie laten lossen van grondstoffen (schepen/treinen) alsook het onder supervisie aansturen van het milieupark. Voor deze locatie zijn wij opzoek naar een:

Field Operator material handling
Bedienen en controleren van het afvul- en verpakkingsproces (filling), zorgen voor de werkvoorbereiding t.b.v. het blendproces (mengen) en zorgen voor de product handling (intern transport/verladen eindproduct).
Binnen material handling wordt in 5-ploegendienst gewerkt. 

Werkzaamheden
Ombouwen/instellen/gereedmaken van de FFS afzakmachines, werking doorgronden en alle parameters (ca180) van de programma's begrijpen en kunnen instellen in functie van de producteigenschappen. Vlotte handeling in/van de PLC programma's.
Ombouwen/instellen/gereedmaken van machines (wikkelen, palletiseren, ketting en rollenbaan transporten) (trolley, lijminstallatie, stapelpatroon, foliekeuze).
Opstarten en controleren van afvul-, palletiseer- en wikkelinstallaties volgens startprocedure m.b.v. controle- en bedieningspaneel 
Verzorgd intern transport van goederen en producten én verzorgde verlading eindproduct 
Transporteren, laden en lossen van materialen, grondstoffen en producten met heftruck, vrachtwagen, laadschop en laadinstallaties
Zorgen voor vullen van silo's met voorgeschreven soorten en hoeveelheden chemicaliën en overige toeslagstoffen
Inspecteren van installaties, signaleren en zo mogelijk verhelpen van (dreigende) gebreken

Wie zoeken wij?
Je bent in het bezit van een Operator B diploma of je bent bereid deze te behalen.
Je hebt  minimaal een afgeronde opleiding richting procestechniek, werktuigbouwkunde, of gelijkwaardig 
Je bent in het bezit van veiligheid (VCA/VOL)
Je hebt specifieke kennis en/of vaardigheden kennis van de verschillende productie- en logistieke processen
Jij herkent jezelf in de volgende steekwoorden: efficient, kwaliteitsbewust, orde en netheid, teamplayer 
Voor jou is een breed werkgebied overzien geen probleem en daarbij kan je goed organiseren
Je bent goed in je communicatie en deelt makkelijk kennis met anderen. 
Kennis van van verschillende logistieke processen 
Kennis van onderhoudssystemen in hoofdlijnen
Wij bieden
Wij bieden je uitdagend en verantwoordelijk werk waarin je je talenten volledig tot hun recht kunt laten komen en ontplooien. Hierbij heb je een goed basissalaris vanaf € 2656 bruto per maand voor een werkweek van gemiddeld 33,6 uur, een 13de maand en 8% vakantiegeld. Daarnaast ontvang je minimaal 25 vakantiedagen en tevens de mogelijkheid om dagen bij te kopen. Interesse? Reageer dan via de website en wij nemen zo snel mogelijk contact met je op.

Acquisitie naar aanleiding van deze advertentie wordt niet op prijs gesteld.
---
Linkedin Job Matcher
Find where you fit in at Cargill. Log in to connect your LinkedIn profile and we'll use your skills and experience to search the jobs that might be right for you.
Sustainable
Cocoa
The Cargill Cocoa Promise is committed to securing a thriving cocoa sector for generations.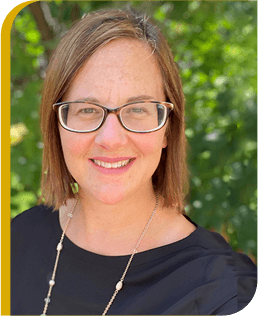 Women in Operations
She started as an intern and not only found a career that took her around the world, she also found a team that's like family.
Meet Anita
Life at
Cargill
Discover how you can achieve your higher purpose with a career at Cargill.