Job ID 158441
Date posted 05/24/2022
Location : Sas van Gent, Netherlands
Basis Operator
Location: Sas van Gent
Ben jij in het bezit van een Operator B of C diploma ? en kom je graag te werken binnen één van de mooiste organisaties? Lees dan snel verder! Voor onze productielocatie in Sas van Gent zijn wij op zoek naar een:
Procesoperator wheat
De afdeling waar je komt te werken is verantwoordelijk voor het produceren van glucose uit tarwezetmeelslurry. Naast het produceren van verschillende glucosestropen (basic grades) worden in het mixing station de eindproducten volgens de juiste klantspecificatie bereid en verladen. De kwaliteitsanalyses op tussen en eindproduct worden door de operators uitgevoerd. De refinery kent de volgende onderdelen: front-end, vacuüm filtratie, demineralisatie unit, verdamper, glucose/LB9 kolommen, utilities, mixing-area (bestaande uit 2 mixingstations) en een laboratorium. 
De procesoperator zorgt voor de operationele aansturing van een productiearea. De procesoperator is verantwoordelijk voor alle facetten van de productie van de area waar je op dat moment werkzaam bent. Het is vaak noodzakelijk zelfstandig beslissingen te nemen en je bent verantwoordelijk voor het beheer van de machines. Bij beslissingen met hoge impact wordt gecommuniceerd met de direct leidinggevende zijnde de headoperator. 
Jouw werkzaamheden zullen bestaan uit:
Besturen van een deel van het productieproces; 
Controleren van processen, verhelpen van storingen, bijsturen van parameters. Dat kan automatisch, semi-automatisch en handmatig zijn; 
Bijsturen o.b.v. meetinstrumenten of eigen analyses en eventueel o.b.v. analyses en aanwijzingen van de HO. Daarbij kan horen het nemen van monsters, uitvoeren van standaardbepalingen of het laten analysen van monsters op het lab; 
 Analyseren van de producten gedurende het proces en verantwoordelijk voor het continu bewaken van de kwaliteit, food safety, Arbo, hygiëne, veiligheid en milieu;
Verzorgen van utilities zodanig dat de continuïteit van alle processen binnen de onderneming is gewaarborgd binnen de normen inzake milieu en veiligheid en binnen de vastgestelde quota;  
Technisch beheer van installaties en apparatuur, uitvoeren van gebruikersonderhoud en initiëren van preventief onderhoud; 
Leveren van een bijdrage aan de verbetering van processen, procedures, werkwijzen, e.d.
Administratie en communicatie (bijv. registreren van procescondities, bijzonderheden, correcties);
Het naleven van voorschriften inzake foodsafety, kwaliteit, Arbo, bedrijfskleding, persoonlijke beschermingsmiddelen, hygiëne, veiligheid en milieu.

Wat breng jij:
Je hebt een Operator B of C diploma, Werktuigbouwkunde of gelijkwaardig diploma 
Heb je toevallig ook een VCA-certificaat en een hoogwerker en/of heftruckcertificaat? dat is mooi meegenomen.
Je werkt graag in een team, bent een gedreven aanpakker en vindt het leuk om flexibel te werken.
Je hebt aandacht voor kwaliteit en veiligheid
Je werkt graag in 5-ploegendienst (volcontinue)
Tevens heb je:
Kennis van procesbesturing, onderhoudssysteem, storings- en probleemanalyse en procesinstallaties
Basiskennis van de regel-, wetgeving en voorschriften inzake kwaliteit, arbo, milieu, veiligheid en personeelsaangelegenheden
Kennis van gangbare softwarepakketten binnen de organisatie (PDE, Maximo, LIMS, OMP en BPS)
Kennis van randsystemen zoals stoom, waterstromen, lucht, enzymen, chemicaliën, transport van vloeistoffen en gassen
Kennis van VGWM, ISO, HACCP/GMP, noodprocedures
Wij bieden
Wij bieden een dynamische en prettige werkomgeving met veel ruimte voor het nemen van initiatief. Ben jij ambitieus en wil je graag doorgroeien? Cargill biedt uitstekende opleidingsmogelijkheden en secundaire voorwaarden. Naast een marktconform salaris (zo tussen de €2789,- en €3285,-) ontvang je een 13de maand, 8% vakantiegeld en 30% ploegentoeslag voor het lopen in een 5 ploegendienstrooster. Tevens hebben wij een goede reiskostenvergoeding en kennen we een uitstekende pensioenregeling. En uiteraard niet te vergeten de gezelligheid van je nieuwe collega's.


---
Linkedin Job Matcher
Find where you fit in at Cargill. Log in to connect your LinkedIn profile and we'll use your skills and experience to search the jobs that might be right for you.
Sustainable
Cocoa
The Cargill Cocoa Promise is committed to securing a thriving cocoa sector for generations.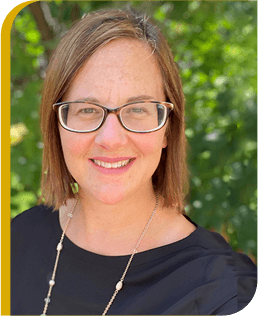 Women in Operations
She started as an intern and not only found a career that took her around the world, she also found a team that's like family.
Meet Anita
Life at
Cargill
Discover how you can achieve your higher purpose with a career at Cargill.