Regional Energy & Natural Resources Lead
São Paulo, Brazil
Overview
Cargill operates some of the most technologically advanced production plants in the world. We need responsible, effective, safety-minded and best-in-class individuals to join our team. Engineers are vital in ensuring that consistent engineering standards are maintained to meet corporate, legal, regulatory and customer requirements. Close coordination across various teams including engineering, operations, maintenance and reliability, safety, logistics and supply chain will be integral to the success of this role. Please note, specific roles will vary greatly by plant and location. Safety is always our number one priority, and no matter your experience level, we will train you for success. Your work in our plants can help you grow both personally and professionally. Discover how your work can nourish the world and help you thrive.
Full Time
Level: Experienced
Travel: 30%
Key Traits
What makes a successful Sr. Engineering Manager at Cargill?
Check out some of the key traits that are important for this job to see if you have the right mix.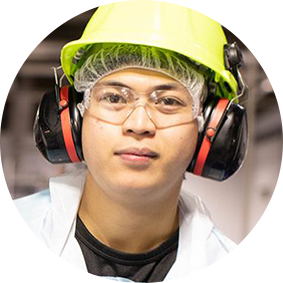 Visual thinker
Leadership
Goal-oriented
Collaborative
Results-driven
Positive
Good listener
Flexible
Trustworthy
Benefits
Compensation & Pay Equity
We pay for performance and provide equal pay for the same work.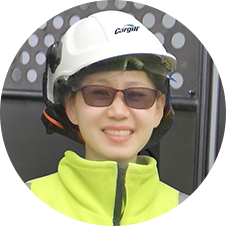 "Cargill is a great, energetic place to work. We can be ourselves and do the work we like, because of our inclusive culture. Together, our teams work hard to help the world thrive."

Lisa W., Senior Engineering Manager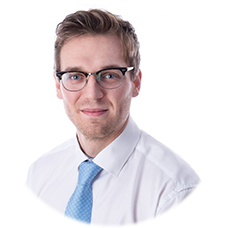 "During my time at Cargill I have been provided with many exciting opportunities to develop my engineering expertise and experience."

Liam Mccarthy, EMEA, Plant Engineering Manager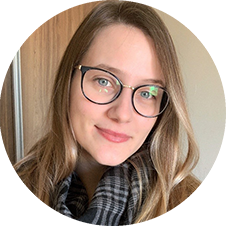 "In 2014, I chose Cargill to be the company where I would do a compulsory internship in the Chemical Engineering course. Six years later, I see that it was a very assertive choice. As a trainee, engineer, or continuous improvement Supervisor, I fulfilled in being able to use my strengths, be authentic, and exercise my purpose to impact people's lives. Also, I have access to so many opportunities! Being a woman in a factory environment can be challenging! We are still starting to occupy this space, but, without a doubt, it is gratifying to work in a company that puts people first and promotes an inclusive and diverse environment."

Nattalia Muttoni, LATAM, Continuous Improvement Supervisor
Regional Energy & Natural Resources Lead
Job ID SAO01802
Date posted 05/04/2021
JOB PURPOSE AND IMPACT
The Regional Energy & Natural Resources Lead will enable strategic goals regarding the Natural Resources & Energy by driving business process excellence for the region or respective area. In this role, will lead a team to manage, sustain and optimize end to end integrated business processes related to Enegry & Natural Resources usage, working closely with senior leaders and key stakeholders to enable a strong process culture in this perspective. Will provide expertise and insight to drive business readiness and stabilize processes after technology and deployments.
KEY ACCOUNTABILITIES
Implementation of Energy & Natural Resources Programs/Guidelines
Be the Sustainability tag for Operations in order to guarantee alignment with our customer and external stakeholders requirements
Lead and prioritize the portfolio of work for the team to drive the implementation of optimal process solutions to meet growth and cost reduction goals.
Collaborate, lead and champion change with key internal and external stakeholders and peers to ensure complex solutions are implemented successfully.
Identify opportunities to partner with process and data technology teams, functions and business relationship managers to drive best practices, develop standard solutions and accelerate process stabilization for enterprise requirements planning and other technology enabling business processes.
Lead initiatives to drive a strong process culture and influence stakeholders to accept new ideas, approaches, techniques, and standards.
Provide leadership and expertise to develop new processes or integrate processes for strategic projects and new growth.
Provide change leadership and develop the team to excel in change management where they can contribute fully and continue their development to achieve their full potential.
Cultivate a global business process network by using current networks of process leads, subject matter specialists and leadership sponsors to build an integrated process community.
Develop plans and deliver results in a fast-changing business or regulatory environment, while leading and developing a team of experienced professionals and supervisors, coaching and making decisions related to talent management hiring, performance and disciplinary actions. You will also collaborate with managers and supervisors in your organization to ensure staff selections align with current and future needs.
Other duties as assigned
MINIMUM QUALIFICATIONS
Bachelor's degree in a related field or equivalent experience
Ability to communicate technical and business information effectively to technical and non technical people
Confirmed ability to provide breakthrough insights on business process improvements resulting in quantifiable process improvement and finance benefit to the organization
Ability to handle multiple projects and set priorities based on business requirements and value drivers
Experience with energy and natural resources enhancements and innovations
Advanced English
Other minimum qualifications may apply
PREFERRED QUALIFICATIONS
Continuous improvement methodology and skills
Solid leadership experience
Solid experience with energy and natural resources enhancements and innovations
PRIOR BENEFICIAL EXPERIENCES
Ability to leverage networks to build an integrated process community.
Provide a broad view of the global business, building in-depth knowledge and expertise in multiple process areas and overall end-to-end projects.
KEY BEHAVIORS
Plans and prioritizes work to meet commitments aligned with organizational goals.
Makes sense of complex, high quantity, and sometimes contradictory information to effectively solve problems.
Holds self and others accountable to meet commitments.
SKILLS AND EXPERIENCES TO BE GAINED
Provide strategic leadership and broad oversight to conduct organization readiness assessments, value realization, opportunity prioritization, resource evaluation and execute continuous improvement strategies.
Provide strategic leadership and broad oversight to identify, monitor and implement process improvement best practices.
"At Cargill, everyone matters and everyone counts. Cargill is committed to creating and sustaining an inclusive and diverse work environment where all employees are treated with dignity and respect. As such and in alignment with our Guiding Principles, Cargill's long-standing equal employment opportunity policy prohibits discrimination and harassment against any employee or applicant based on race, ethnicity, color, religion, national origin, ancestry, sex, gender, gender identity, gender expression, sexual orientation, age, disability, pregnancy, genetic information
marital status, family status, citizenship status, veteran status, military status, union affiliation, or any other status protected by law. Cargill also complies with all applicable national and local laws and regulations pertaining to non-discrimination and employment".
Linkedin Job Matcher
Find where you fit in at Cargill. Log in to connect your LinkedIn profile and we'll use your skills and experience to search the jobs that might be right for you.
Life at
Cargill
Discover how you can achieve your higher purpose with a career at Cargill.
Learn More (Life at & Cargill)