Teamleider E&I
Rotterdam, Netherlands
Overview
Cargill operates some of the most technologically advanced production plants in the world. We need dependable, efficient, safety-minded individuals to join our team. General Operators are vital to our daily operations. Examples of roles include preparing meat to be cooked, palletizing boxed product, administration work, using scanners and computers to track product, and verifying quality and accuracy. Please note, specific roles will vary greatly by plant and location. Safety is always our number one priority, and no matter your experience level, we'll train you for success. Your work in our plants can help you grow both personally and professionally. Discover how your work can nourish the world and help you thrive.
Full Time / Part Time
Level: Entry
Travel: None
Key Traits
What makes a successful General Production Professional at Cargill?
Check out some of the key traits that are important for this job to see if you have the right mix.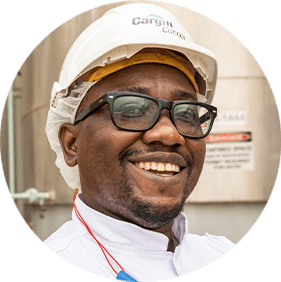 Safety
Productive
Hardworking
Multi-tasker
Motivated
Responsible
Team player
Proactive
Focused
Efficient
Benefits
Compensation & Pay Equity
We pay for performance and provide equal pay for the same work.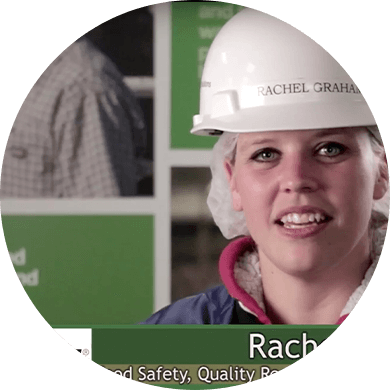 "What I like about Cargill's safety procedures is that they're really easy to follow and they've become a really big part of our culture here."

Rachel G., QA Food Safety Support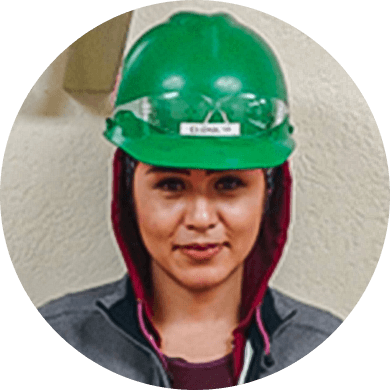 "I've worked at several different plants, and I feel Cargill listens and cares for everyone's safety. I feel like safety is there main focus with employees. They've provided me with ESL classes to take, and great discounts with gym memberships which gives me energy helps me focus day in and day out. I just love it here!"

Elisabeth C.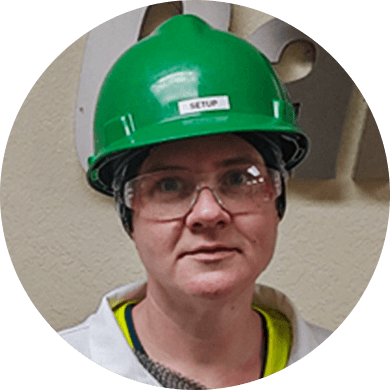 "Cargill has change my life a lot! I feel like people really care about their employees. They have been very supportive with my life changes and have even given me an opportunity to move up. I'm now a safety lead at my table."

Catherine V.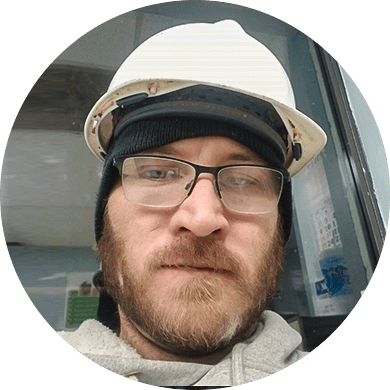 "Here at Cargill, people treat me good, and I treat them good. Since I've been working here, I've been able to grow spiritually, and mentally. I've been able to gain confidence in wanting to move up in my position. Since I've been working here at Cargill, I've gotten married, and thankful that I can support me and my beautiful wife."

Marvin S.
Teamleider E&I
Job ID ROT00506
Date posted 08/18/2020
Onze locatie Rotterdam Botlek is onderdeel van Cargill Global Edible Oil Solutions (GEOS). Dit is één van de grootste leveranciers van plantaardige oliën en vetten en heeft 18 productie locaties verspreid over acht landen, te weten Engeland, België, Frankrijk, Spanje, Duitsland, Roemenië, Rusland en Nederland. Het olie- en vet-portfolio bestaat uit kokos-, palm- en palmpitolie en specialiteiten. 
Voor onze raffinaderij in Rotterdam (Botlek) zijn wij op zoek naar een Supervisor/teamleider E&I 
In deze functie stuur je een team aan van 4 E&I-technici en 5 tot 10 contractors. De supervisor E&I is verantwoordelijk voor het volledige onderhoud op E&I-gebied op de locatie Rotterdam Botlek. Dit betreft het oplossen van storingen, maar ook alle (wettelijke) inspecties, keuringen, calibraties en preventief onderhoud. Hierbij voer je de volgende werkzaamheden uit:
Begeleiden, motiveren, coachen, stimuleren en beoordelen van medewerkers. Afstemmen van consignatie- en vakantieroosters. Het leiden van periodieke afdelingsoverleggen en geven van toolboxen.

Vaststellen van de aard en omvang van werkzaamheden, urgentie en werkvolgorde. Bepalen/afstemmen van de benodigde manuren, installatietijd, werkzaamheden en gereedschappen

Opstellen & bijsturen van een weekplanning voor werkopdrachten, vooruitdenken is hierbij belangrijk 

Afstemmen met productieleiding inzake uitvoering en de te nemen veiligheidsmaatregelen

Zorgdragen voor de tijdige aanwezigheid van de benodigde middelen/materialen/onderdelen en erop toezien dat deze voldoen aan de daaraan gestelde (wettelijke) kwaliteits- en veiligheidseisen

Het beheren van budgetten en het maken van begrotingen

Coördineren van diverse inspecties/reparaties, toezien op de realisatie en kwaliteit van de werkzaamheden, instrueren en bijsturen indien nodig

Verantwoordelijk bij onderhoudsstops voor het opstellen van de scope en de planning op E&I-gebied

Het aandragen en uitvoeren van verbetervoorstellen 

Bijdrage leveren aan nieuwbouw / optimalisatie werkzaamheden
Wat vragen wij van jou? 
Minimaal 5 tot 8 jaar werkervaring als technicus 

Leidinggevende ervaring is een pré

Afgeronde mts-elektrotechniek opleiding/meet- & regeltechniek met applicaties of gelijkwaardig middels ervaring en vakopleidingen

Je bent sterk in het organiseren en weet een team aan te sturen en te motiveren 
Wat bieden wij jou? 
Een dagdienst functie waarbij je veel contact hebt met verschillende afdelingen binnen de organisatie. Een 13e maand, 8% vakantiegeld en verdere secundaire arbeidsvoorwaarden. Interesse? Reageer via de website met motivatie en cv.

Linkedin Job Matcher
Find where you fit in at Cargill. Log in to connect your LinkedIn profile and we'll use your skills and experience to search the jobs that might be right for you.
Life at
Cargill
Discover how you can achieve your higher purpose with a career at Cargill.