Engenheiro (a) de Projetos Sênior (Portos e Obras Industriais)
Job ID 196888
Date posted 04/04/2022
Location : Porto Velho, Brazil
Deseja contruir um futuro sólido e sustentável e, desenvolver sua carreira? Junte-se aos 155 mil funcionários da Cargill, comprometidos em nutrir o mundo de forma segura, responsável e sustentável. Está posição é para nosso segmento agrícola no qual conectamos com sucesso nossos clientes, os produtores, e a indústria.
Objetivo e Impacto do Trabalho
A pessoa Engenheira de Projetos Sênior (Portos e Obras Industriais) planejará, coordenará e monitorará projetos do terminal portuário de Porto Velho exercendo controle sobre desvios identificados, desde o início até a conclusão.
Nesta função você coordenará e direcionará atividades de duração fixa para garantir que as metas ou objetivos sejam cumpridos dentro do prazo, orçamento e objetivos de projeto determinados.
Principais responsabilidades
Executar estratégias para desenvolver projetos atribuídos no terminal portuário de Porto Velho.
Avaliar tecnicamente planos e estratégias de construção e montagem, solucionar problemas de construção e montagens.
Monitore o andamento do projeto, avalie questões e recomende resoluções para atender às metas e objetivos de produtividade, qualidade e satisfação do cliente.
Revise o status de projetos e orçamentos, coordenar cronogramas e preparar relatórios de status.
Coordenar os aspectos operacionais dos projetos atribuídos.
Impulsionar e apoiar a integração e a adesão aos requisitos corporativos e legais na concepção e construção de novas instalações, processos, equipamentos e utilidades.
Colabore com leads de domínio regional para suporte de experiência específica de domínio em projetos de construção.
Lidar independentemente com questões complexas com supervisão mínima, ao mesmo tempo em que escala apenas as questões mais complexas para a equipe apropriada.
Qualificações
Qualificações Mínimas
Bacharelado em Engenharia
Forte experiência anterior com projetos de construção de portos, mineração e indústrias
Qualificações desejáveis
Pós graduação em Gestão de Projetos
Certificação em PMP
Inglês avançado
Capacidade de priorizar vários projetos simultaneamente
Experiência em operações com aspectos desafiadores de saúde e segurança ambiental
Experimente gerenciar recursos de terceiros para entregar resultados de negócios
Conhecimento das normas de saúde e segurança ambiental da empresa e normas e códigos internacionais relacionados à construção de projetos e segurança da construção
Disponibilidade para residir em Porto Velho/RO
Disponibilidade para viagem
"Na Cargill, todas as pessoas são importantes. A Cargill está comprometida em criar e manter um ambiente de trabalho inclusivo e diversificado, onde todos e todas são tratados com dignidade e respeito. Alinhada com nossos Princípios e Valores, a Cargill proíbe qualquer tipo de discriminação e  assédio contra qualquer pessoa ou candidato (a) no que diz respeito a: raça, etnia, cor, religião, nacionalidade, ascendência, sexo, gênero, identidade de gênero, expressão de gênero, orientação sexual, idade, deficiência, gravidez, informações genéticas, estado civil, status familiar, país de origem, afiliação a sindicato ou qualquer outro status protegido por lei. A Cargill também cumpre todas as leis e regulamentos nacionais e locais aplicáveis, relativos à não discriminação e empregabilidade." 
---
Linkedin Job Matcher
Find where you fit in at Cargill. Log in to connect your LinkedIn profile and we'll use your skills and experience to search the jobs that might be right for you.
Sustainable
Cocoa
The Cargill Cocoa Promise is committed to securing a thriving cocoa sector for generations.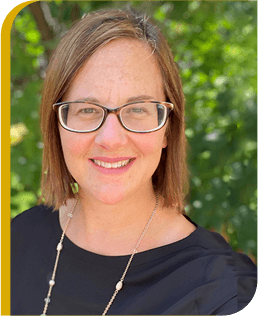 Women in Operations
She started as an intern and not only found a career that took her around the world, she also found a team that's like family.
Meet Anita
Life at
Cargill
Discover how you can achieve your higher purpose with a career at Cargill.