Engenheira(o) de Processos Sr
Ponta Grossa, Brazil
Overview
Cargill operates some of the most technologically advanced production plants in the world. We need responsible, effective, safety-minded and best-in-class individuals to join our team. Engineers are vital in ensuring that consistent engineering standards are maintained to meet corporate, legal, regulatory and customer requirements. Close coordination across various teams including engineering, operations, maintenance and reliability, safety, logistics and supply chain will be integral to the success of this role. Please note, specific roles will vary greatly by plant and location. Safety is always our number one priority, and no matter your experience level, we will train you for success. Your work in our plants can help you grow both personally and professionally. Discover how your work can nourish the world and help you thrive.
Full Time
Level: Experienced
Travel: 30%
Key Traits
What makes a successful Sr. Engineering Manager at Cargill?
Check out some of the key traits that are important for this job to see if you have the right mix.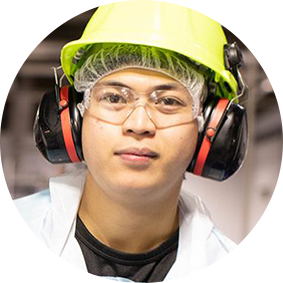 Visual thinker
Leadership
Goal-oriented
Collaborative
Results-driven
Positive
Good listener
Flexible
Trustworthy
Benefits
Compensation & Pay Equity
We pay for performance and provide equal pay for the same work.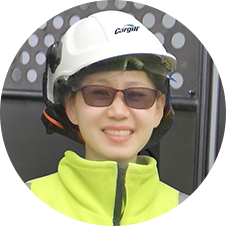 "Cargill is a great, energetic place to work. We can be ourselves and do the work we like, because of our inclusive culture. Together, our teams work hard to help the world thrive."

Lisa W., Senior Engineering Manager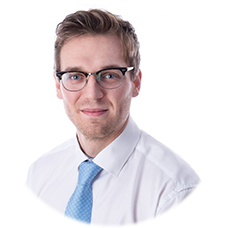 "During my time at Cargill I have been provided with many exciting opportunities to develop my engineering expertise and experience."

Liam Mccarthy, EMEA, Plant Engineering Manager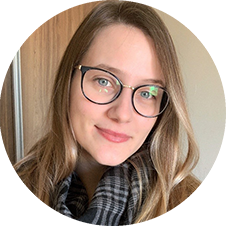 "In 2014, I chose Cargill to be the company where I would do a compulsory internship in the Chemical Engineering course. Six years later, I see that it was a very assertive choice. As a trainee, engineer, or continuous improvement Supervisor, I fulfilled in being able to use my strengths, be authentic, and exercise my purpose to impact people's lives. Also, I have access to so many opportunities! Being a woman in a factory environment can be challenging! We are still starting to occupy this space, but, without a doubt, it is gratifying to work in a company that puts people first and promotes an inclusive and diverse environment."

Nattalia Muttoni, LATAM, Continuous Improvement Supervisor
Engenheira(o) de Processos Sr
Job ID PON00168
Date posted 02/23/2021
PROPÓSITO E IMPACTO DO TRABALHO

A(O) Engenheira(o) de Processo III aplica técnicas de engenharia para auxiliar na melhoria dos processos e produtos de fabricação. Nesta função, você fornecerá suporte técnico, experiência de operações, melhoria contínua e gerenciamento de projetos em uma capacidade de suporte à planta que garanta operações de plantas seguras, eficientes e de baixo custo.
PRINCIPAIS RESPONSABILIDADES
Revisa e recomenda a fabricação de equipamentos e processos projetados para serem eficientes, econômicos e promover a qualidade e a confiabilidade.

Avalia os equipamentos e processos de fabricação atuais e faz recomendações para mudanças.

Revisa os principais sistemas de monitoramento de indicadores de desempenho e determina maneiras de melhorar sua capacidade de manter as operações da empresa.

Lidera o treinamento de pessoal no uso e nos processos de equipamentos.

Planeja sequência de operações e específica procedimentos para corte, elaboração preparação de material básico, exercendo discernimento em comprometimento entre requisitos conflitantes, avaliação econômica de métodos e eficácia e conforto do operador.

Realiza testes e medições ao longo dos estágios de produção para determinar o controle sobre variáveis como temperatura, densidade, gravidade específica, pressão e viscosidade.

Estabelece e submete requisitos de processamento a serem cumpridos na concepção e aquisição de equipamentos de processamento.

Lidar independentemente com questões complexas com supervisão mínima, ao mesmo tempo em que escala apenas as questões mais complexas para a equipe apropriada.
Qualificações Mínimas
Formação em Engenharia Química ou Mecânica
Idioma Inglês intermediário
Experiência com malha de controle
Experiência em Process Safety Management (PSM)
Conhecimento em gestão de mudança, automatização e digitalização serão considerados um diferencial
Experiência em produção de soja será considerado um diferencial
Formação Green Belt e conhecimento nas ferramentas de melhoria contínua serão considerados um diferencial
"Na Cargill, todas as pessoas são importantes. A Cargill está comprometida em criar e manter um ambiente de trabalho inclusivo e diversificado, onde todos e todas são tratados com dignidade e respeito. Alinhada com nossos Princípios e Valores, a Cargill proíbe qualquer tipo de discriminação e  assédio contra qualquer pessoa ou candidato (a) no que diz respeito a: raça, etnia, cor, religião, nacionalidade, ascendência, sexo, gênero, identidade de gênero, expressão de gênero, orientação sexual, idade, deficiência, gravidez, informações genéticas, estado civil, status familiar, país de origem, afiliação a sindicato ou qualquer outro status protegido por lei. A Cargill também cumpre todas as leis e regulamentos nacionais e locais aplicáveis, relativos à não discriminação e empregabilidade."
Linkedin Job Matcher
Find where you fit in at Cargill. Log in to connect your LinkedIn profile and we'll use your skills and experience to search the jobs that might be right for you.
Life at
Cargill
Discover how you can achieve your higher purpose with a career at Cargill.
Learn More (Life at & Cargill)