Manufacturing Technician
Liverpool, United Kingdom
Overview
Cargill operates some of the most technologically advanced production plants in the world. We need dependable, efficient, safety-minded individuals to join our team. General Operators are vital to our daily operations. Examples of roles include preparing meat to be cooked, palletizing boxed product, administration work, using scanners and computers to track product, and verifying quality and accuracy. Please note, specific roles will vary greatly by plant and location. Safety is always our number one priority, and no matter your experience level, we'll train you for success. Your work in our plants can help you grow both personally and professionally. Discover how your work can nourish the world and help you thrive.
Full Time / Part Time
Level: Entry
Travel: None
Key Traits
What makes a successful General Production Professional at Cargill?
Check out some of the key traits that are important for this job to see if you have the right mix.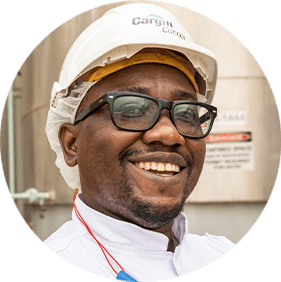 Safety
Productive
Hardworking
Multi-tasker
Motivated
Responsible
Team player
Proactive
Focused
Efficient
Benefits
Compensation & Pay Equity
We pay for performance and provide equal pay for the same work.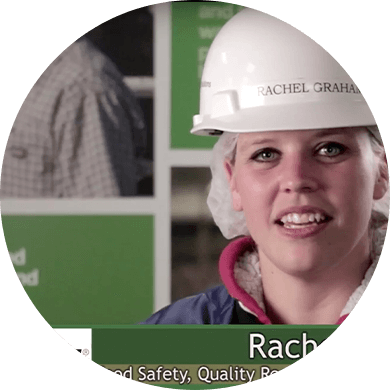 "What I like about Cargill's safety procedures is that they're really easy to follow and they've become a really big part of our culture here."

Rachel G., QA Food Safety Support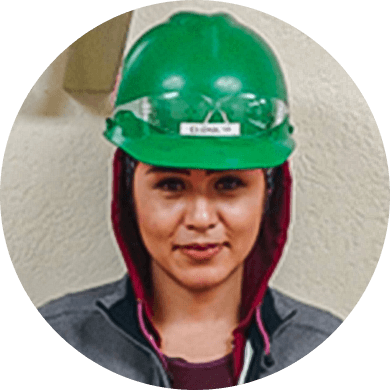 "I've worked at several different plants, and I feel Cargill listens and cares for everyone's safety. I feel like safety is there main focus with employees. They've provided me with ESL classes to take, and great discounts with gym memberships which gives me energy helps me focus day in and day out. I just love it here!"

Elisabeth C.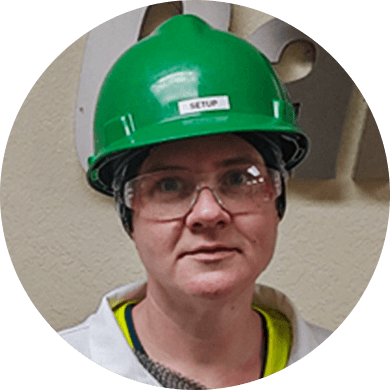 "Cargill has change my life a lot! I feel like people really care about their employees. They have been very supportive with my life changes and have even given me an opportunity to move up. I'm now a safety lead at my table."

Catherine V.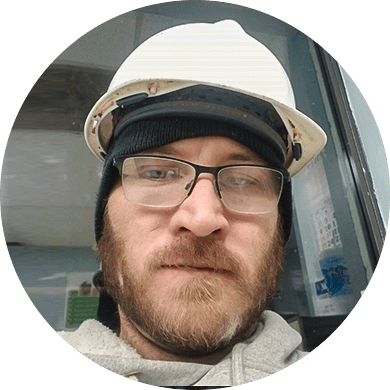 "Here at Cargill, people treat me good, and I treat them good. Since I've been working here, I've been able to grow spiritually, and mentally. I've been able to gain confidence in wanting to move up in my position. Since I've been working here at Cargill, I've gotten married, and thankful that I can support me and my beautiful wife."

Marvin S.
Manufacturing Technician
Job ID LIV00421
Date posted 04/22/2020
Position Purpose & Summary
To operate the plant safely and efficiently whilst optimising production through the best utilisation of the plant's equipment. 

To achieve best in class operating performance 

To ensure safe working practices are adhered to by Cargill personnel and contractors 

To undertake problem solving and decision making within the plant and within a self-managed, continuous improvement environment

To effectively communicate with both internal and external customers and stakeholders
Principal Accountabilities
Health Safety & Environmental
Safe working within the plant and ensure that the working environment is maintained to the highest standard of safety

Awareness of the Environmental Permit for the site and the operating conditions and limits within it.

Operation of permit to work system including isolation of equipment, reviewing risk assessments and communicating plant conditions to permit signatories

Full knowledge of plant emergency procedures

Carry out mandatory site safety tests and inspections – Critical Safety Devices, Fire Pumps and safety surveys

Participate in Behavioural Based Safety programme
Operational
Must be able to operate within a fast moving, flexible and self-managed environment 

Be capable of maximising production whilst staying within defined quality parameters 

Start up, shutdown and operation of the process with maximum efficiency and minimum utilisation of energy, chemicals etc

Coordinate with own and site support teams regarding production, handover and training requirements. This information should be shared with commercial, Quality control, Maintenance, and other process personnel as appropriate

In process quality testing and analysis

Assist with new projects, SWIFT studies and PI/trend analysis, offloading chemicals and products

Use Maximo system to report and track any maintenance issues or safety issues found during the shift

Complete electronic shift logs for the area 

Complete EFSIS, FEMAS and ISO documentation. Monitor and comply with site HACCP programme.

Work in a self managed culture where the team work together to achieve the objectives set by the company for the location – the technician is expected to contribute effort into the group fairly and attend the regular communications meetings and training sessions in order to keep up to date with skills, events and issues within the team/business

Participate in the Reliability Excellence Process Improvement programme including Kaizen, 5S, Operator Care

Participate in Root Cause Analysis reviews

Completion of paperwork and reporting as appropriate
TASK PROFILE
Preparation Plant 
Walk critical path

Collect samples and perform analysis on NIR

Make appropriate adjustments to the process to correct any quality parameters that are outside specification. 

Monitor and adjust flakers and expellers through regular surveys

Inspect and adjust other equipment such as sieves, dust filters, conveyors, screws and elevators as required

Carry out housekeeping duties as required
Extract plant
Monitor all important process variables making adjustments to ensure the process stays within normal safe operating limits whilst maintaining quality parameters in specification

Ensure process is operating within environmental operating limits as per PPC permit

Carry out regular plant inspections
Refinery
Monitor all important process variables making adjustments to ensure the process stays within normal safe operating limits whilst maintaining quality parameters in specification

Ensure process is operating within environmental operating limits as per PPC permit

Carry out clean in place tasks on plant as required

Carry out regular plant inspections
General Duties
Tanker off-loading and outloading of products 

Continuous improvement ideas 

Fork lift truck operations

Basic mechanical tasks as appropriate

Plant inspections (housekeeping and safety surveys in all areas)

Plus any other duties as may be reasonably require
Required Qualifications
5 GCSE's grade A-C (including English and Maths)

First Aid Certificate/ FLT licence

Strong experience within an industrial process environment.

Experience of working in a self managed team environment

Basic computer skills

Planning and organisational capability

Team player

Ability to work under own initiative

Problem solving skills

Takes ownership of decisions

Ability to communicate effectively

Flexible approach
Preferred Qualifications
NVQ III/HNC in mechanical or chemical engineering, or process engineering

Experience of working in a self managed team environment

Lean Manufacturing Experience

Basic mechanical engineering and diagnostic skills

Knowledge of HACCP
This 
role is managed by Cargill's recruitment partner, Morson International. By
submitting your CV for this role, you are providing your consent to your CV and
application details being sent to Morson International for the purposes of
managing the recruitment process. If you have any questions about how Morson
International will use your data for this application process please contact Anne Oxton via 0161 707 1516. If you 
have any questions about how Cargill will use your data for this application
process please contact privacy@cargill.com.
Linkedin Job Matcher
Find where you fit in at Cargill. Log in to connect your LinkedIn profile and we'll use your skills and experience to search the jobs that might be right for you.
Life at
Cargill
Discover how you can achieve your higher purpose with a career at Cargill.