Seasonal Housekeeper - 2nd Shift (2pm-10pm) - Lake Odessa, MI
Lake Odessa, Michigan
Overview
Cargill operates some of the most technologically advanced production plants in the world. We need dependable, efficient, safety-minded individuals to join our team. General Operators are vital to our daily operations. Examples of roles include preparing meat to be cooked, palletizing boxed product, administration work, using scanners and computers to track product, and verifying quality and accuracy. Please note, specific roles will vary greatly by plant and location. Safety is always our number one priority, and no matter your experience level, we'll train you for success. Your work in our plants can help you grow both personally and professionally. Discover how your work can nourish the world and help you thrive.
Full Time / Part Time
Level: Entry
Travel: None
Key Traits
What makes a successful General Production Professional at Cargill?
Check out some of the key traits that are important for this job to see if you have the right mix.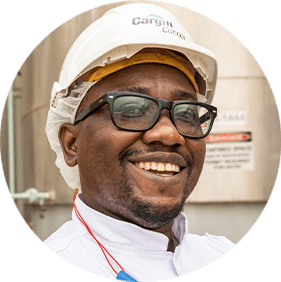 Safety
Productive
Hardworking
Multi-tasker
Motivated
Responsible
Team player
Proactive
Focused
Efficient
Benefits
Compensation & Pay Equity
We pay for performance and provide equal pay for the same work.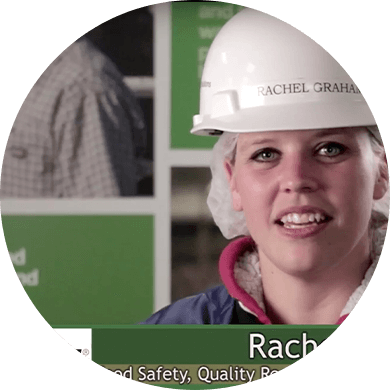 "What I like about Cargill's safety procedures is that they're really easy to follow and they've become a really big part of our culture here."

Rachel G., QA Food Safety Support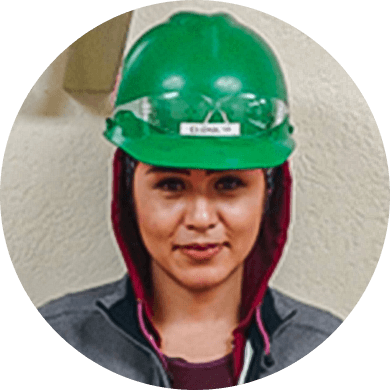 "I've worked at several different plants, and I feel Cargill listens and cares for everyone's safety. I feel like safety is there main focus with employees. They've provided me with ESL classes to take, and great discounts with gym memberships which gives me energy helps me focus day in and day out. I just love it here!"

Elisabeth C.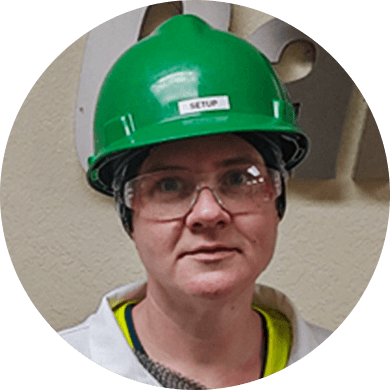 "Cargill has change my life a lot! I feel like people really care about their employees. They have been very supportive with my life changes and have even given me an opportunity to move up. I'm now a safety lead at my table."

Catherine V.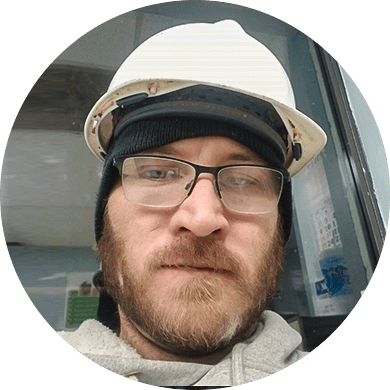 "Here at Cargill, people treat me good, and I treat them good. Since I've been working here, I've been able to grow spiritually, and mentally. I've been able to gain confidence in wanting to move up in my position. Since I've been working here at Cargill, I've gotten married, and thankful that I can support me and my beautiful wife."

Marvin S.
Seasonal Housekeeper - 2nd Shift (2pm-10pm) - Lake Odessa, MI
Job ID LAK00758
Date posted 04/07/2021
This is a full-time position located in . Please note you may receive calls from a 952 area code if you are considered for the position. Note this position does not provide any type of relocation assistance 
Cargill Protein-Eggs is a leading marketer of high value, further-processed egg products. With four processing facilities in Minnesota, Iowa, and Michigan, Cargill Protein customers include premier quick-service restaurant chains as well as food manufacturers. We are dedicated to providing our customers with innovative and distinctive solutions, including refrigerated and frozen liquid eggs, egg patties, omelets, French Toast, and diced and hard cook eggs. 
Principal Accountabilities:
• 80% Accountable for the cleanliness of the facility and restocking of supplies. Must be able to work independently and manage to complete all tasks among the housekeeping team. 
• 10% Maintain adherence to all Corporate Environmental Health and Safety Policies and Procedures through monthly participation in the behavior based safety program and completion of the monthly safety and food safety training material.
• 10% This position shall have the responsibility to report problems with the food safety management system to identified person(s). This position has the responsibility and authority to initiate and record actions. Acquire and maintain knowledge of HACCP/OPRP/PRP (GMP) policies and requirements to complete all monitoring and/or verifications tasks as outlined in the Food Safety Management.
All job duties and schedule may be revised by the supervisor when necessary to accommodate business needs. The descriptions are general guidelines of expectations but may not include all responsibilities of the position.
Required Qualifications
• Ability to perform basic math such as Addition, Subtraction, Division, and Multiplication.
• Ability to stand on hard surfaces for extended periods of time 
• Ability to work in a repetitive and fast paced environment 
• Ability to rotate through a variety of tasks 
• Availability to work outside of normal shift up to including weekend and off shift hours as needed.
• Must be able to read, write, and speak English
• Must be eligible to work in the United States without visa sponsorship
• Must be 18 years or older 
• Ability to meet the required work schedule 
• Ability to lift and carry at least 60 lbs repetitively for frequent extended periods
• Ability to work in varying environments
Preferred Qualifications
• Previous food manufacturing and/or production experience
• Track record of safe work history in the past 12 months
• Basic technical abilities to effectively troubleshoot manufacturing and packaging equipment 
Linkedin Job Matcher
Find where you fit in at Cargill. Log in to connect your LinkedIn profile and we'll use your skills and experience to search the jobs that might be right for you.