Utilities Tech - Rotating Shift 5pm–5am - Full Time - Hazleton, PA
Hazleton, Pennsylvania
Overview
Cargill operates some of the most technologically advanced production plants in the world. We need dependable, efficient, safety-minded individuals to join our team. General Operators are vital to our daily operations. Examples of roles include preparing meat to be cooked, palletizing boxed product, administration work, using scanners and computers to track product, and verifying quality and accuracy. Please note, specific roles will vary greatly by plant and location. Safety is always our number one priority, and no matter your experience level, we'll train you for success. Your work in our plants can help you grow both personally and professionally. Discover how your work can nourish the world and help you thrive.
Full Time / Part Time
Level: Entry
Travel: None
Key Traits
What makes a successful General Production Professional at Cargill?
Check out some of the key traits that are important for this job to see if you have the right mix.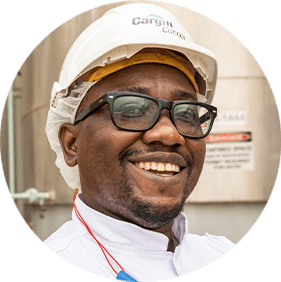 Safety
Productive
Hardworking
Multi-tasker
Motivated
Responsible
Team player
Proactive
Focused
Efficient
Benefits
Compensation & Pay Equity
We pay for performance and provide equal pay for the same work.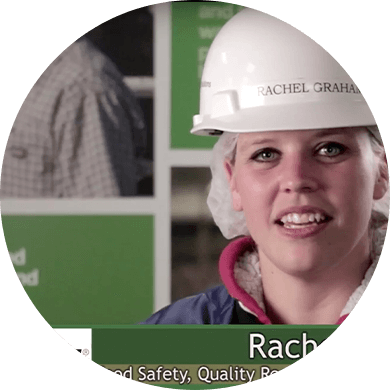 "What I like about Cargill's safety procedures is that they're really easy to follow and they've become a really big part of our culture here."

Rachel G., QA Food Safety Support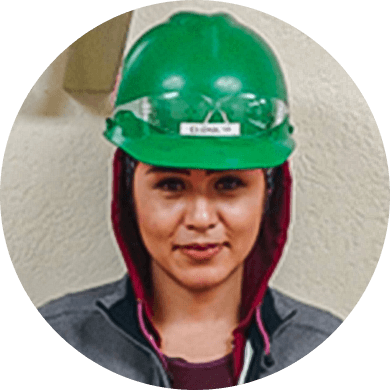 "I've worked at several different plants, and I feel Cargill listens and cares for everyone's safety. I feel like safety is there main focus with employees. They've provided me with ESL classes to take, and great discounts with gym memberships which gives me energy helps me focus day in and day out. I just love it here!"

Elisabeth C.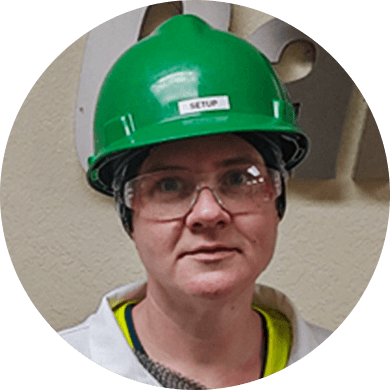 "Cargill has change my life a lot! I feel like people really care about their employees. They have been very supportive with my life changes and have even given me an opportunity to move up. I'm now a safety lead at my table."

Catherine V.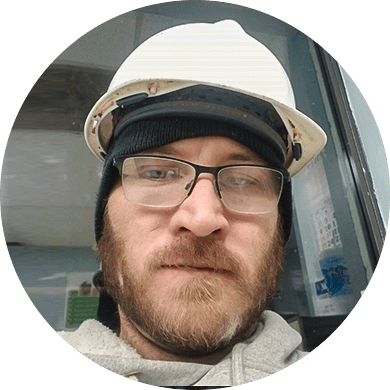 "Here at Cargill, people treat me good, and I treat them good. Since I've been working here, I've been able to grow spiritually, and mentally. I've been able to gain confidence in wanting to move up in my position. Since I've been working here at Cargill, I've gotten married, and thankful that I can support me and my beautiful wife."

Marvin S.
Utilities Tech - Rotating Shift 5pm–5am - Full Time - Hazleton, PA
Job ID HAZ01274
Date posted 10/01/2020
This is a full-time position located in Hazleton, Pennsylvania. Please note you may receive calls from a 952 area code if you are considered for the position. Note this position does not provide any type of relocation assistance.
This position is currently offering:

$2,000 Sign-On Bonus (for all shifts)

$750 Referral Bonus (for all shifts)

$2.00 per hour – Perfect Attendance Bonus (for all shift)
Cargill Protein
Cargill Protein is the umbrella organization of Cargill's North American beef, turkey, and food distribution businesses. Our businesses based in Wichita, Kansas, provide wholesome, high quality, nutritious and flavorful products to customers ranging from foodservice operators and grocery stores, to food manufacturers and export markets. These businesses employ more than 28,000 people in the US and Canada, who work at dozens of processing and support facilities.
Cargill Beef
At Cargill Beef, we know that our customers don't just sell products; they sell the reputations behind those products. Our customers provide people with something that they crave and love and it's a product that we love, too. And we understand how deeply the quality of our red meat connects to our customers' reputations. After all, it's our reputation, too. We have been innovating for the last 150 years to bring our partners new solutions that help nourish the world. We continue to aggressively pursue improvements and produce real results that impact not only our operations but our industry, employees and the world around us. By continuously improving our products, processes and services we are ensuring a better, more sustainable future for our employees, for our customers, for our communities and for our company. 
Position Purpose
The Utilities techs will operate on a 12 hr schedule rotating weekends to perform all related tasks in regards to the plants gas mixing system, air compressors, hot water heaters, waste water system and the refrigeration system doing such tasks as PM's, repairs and upgrades. The Techs will also be responsible to review and sign off on all task procedures, all standard operating procedures, all P&ID diagrams and review the 14 points in the PSM program.
Principal Accountabilities 
40% - Conduct preventative maintenance (PM),installs and follow up repairs from PM's within the facility on our gas mixing system, air compressors, hot water heaters, waste water system and the refrigeration system doing such tasks as PM's, reairsA
20% - Respond to and following up on reactive maintenance with regards to our gas mixing system, air compressors, hot water heaters, waste water system and the refrigeration system
15% - All other duties as assigned including maintenance assistance as needed in the entire facility
general skills
15%- Monitor the waste water operation
10% - Review and sign off on all related documentation
Required Qualifications
Must be 18 years of age or older
Must have the ongoing right to work in the U.S. without sponsorship
High School Diploma or GED
Must be able to read write and speak English
2 years refrigeration experience or equivalent education preferred
Possess minimum 2 years of electrical or mechanical maintenance experience
Must have basic computer skills, i.e.: turn on/off, use mouse to point click, etc.
Must be able to lift 55 lbs. unassisted and climb ladders up to 40ft.
Must be able to perform physical tasks for extended periods of time including: standing, walking, climbing, bending, pushing, pulling and twisting over surfaces
Must be able to work a rotating shift schedule
Willing and able to adhere to all safety standards and wear all necessary personal protective equipment including wearing a full face respirator
Must be able to read and interpret documents such as safety rules, operating and maintenance instructions, and procedure manuals. Must be able to write routine reports and correspondence.
Preferred Qualifications
Working knowledge of industrial ammonia refrigeration

5 years or more of related experience and/or equivalent training as a utilities technician

Prior experience working on refrigeration equipment; screw compressors, ammonia pumps, Hansen level controls, hot gas valve stations, IQF systems, ammonia detector calibrations.

RETA certification is preferred.

Electrical motor control or PLC knowledge preferred.

Experience with PSM/RMP/CalARP programs preferred.

Ability to use Word & Excel.

Operator 1 certification
Linkedin Job Matcher
Find where you fit in at Cargill. Log in to connect your LinkedIn profile and we'll use your skills and experience to search the jobs that might be right for you.
Life at
Cargill
Discover how you can achieve your higher purpose with a career at Cargill.