General Production - Part Time - Watson, Guelph, ON
Guelph, Canada |
Overview
Cargill operates some of the most technologically advanced production plants in the world. We need dependable, efficient, safety-minded individuals to join our team. General Operators are vital to our daily operations. Examples of roles include preparing meat to be cooked, palletizing boxed product, administration work, using scanners and computers to track product, and verifying quality and accuracy. Please note, specific roles will vary greatly by plant and location. Safety is always our number one priority, and no matter your experience level, we'll train you for success. Your work in our plants can help you grow both personally and professionally. Discover how your work can nourish the world and help you thrive.
Full Time / Part Time
Level: Entry
Travel: None
Key Traits
What makes a successful General Production Professional at Cargill?
Check out some of the key traits that are important for this job to see if you have the right mix.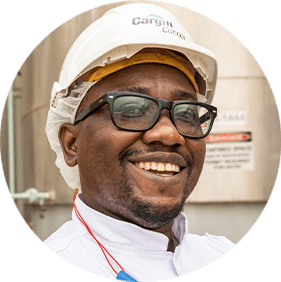 Safety
Productive
Hardworking
Multi-tasker
Motivated
Responsible
Team player
Proactive
Focused
Efficient
Benefits
Compensation & Pay Equity
We pay for performance and provide equal pay for the same work.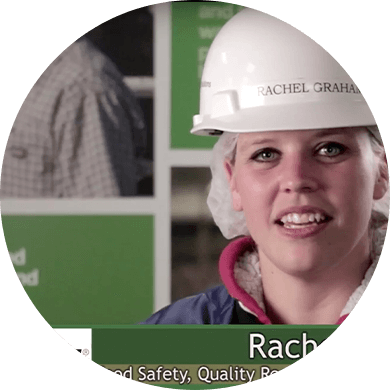 "What I like about Cargill's safety procedures is that they're really easy to follow and they've become a really big part of our culture here."

Rachel G., QA Food Safety Support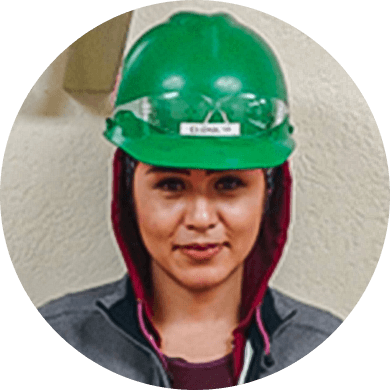 "I've worked at several different plants, and I feel Cargill listens and cares for everyone's safety. I feel like safety is there main focus with employees. They've provided me with ESL classes to take, and great discounts with gym memberships which gives me energy helps me focus day in and day out. I just love it here!"

Elisabeth C.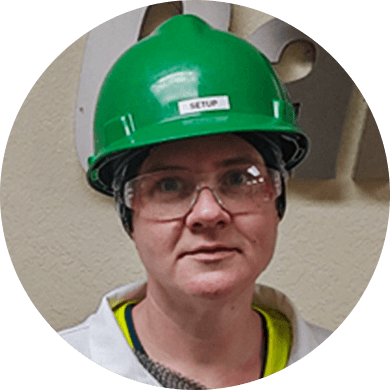 "Cargill has change my life a lot! I feel like people really care about their employees. They have been very supportive with my life changes and have even given me an opportunity to move up. I'm now a safety lead at my table."

Catherine V.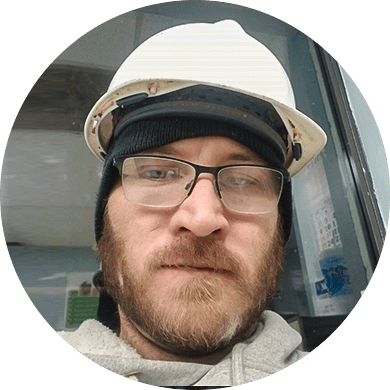 "Here at Cargill, people treat me good, and I treat them good. Since I've been working here, I've been able to grow spiritually, and mentally. I've been able to gain confidence in wanting to move up in my position. Since I've been working here at Cargill, I've gotten married, and thankful that I can support me and my beautiful wife."

Marvin S.
General Production - Part Time - Watson, Guelph, ON
Job ID 117421
Date posted 05/17/2021
Want to build a stronger, more sustainable future and cultivate your career? Join Cargill's global team of 160,000 employees who are committed to safe, responsible and sustainable ways to nourish the world. This position is in Cargill's protein and salt business, where we provide wholesome, high-quality food products to a wide range of customers, from foodservice operators and grocery stores to manufacturers and exporters.
This is a Part - Time position located in Guelph, Ontario. Please note you may receive calls from a 204 area code if you are considered for the position.
Note: This position does not provide any type of relocation assistance. 
Cargill Working at Cargill is an opportunity to thrive—a place to develop your career to the fullest while engaging in meaningful work that makes a positive impact around the globe. You will be proud to work for a company with a strong history of ethics and a purpose of nourishing people. We offer a diverse, supportive environment where you will grow personally and professionally as you learn from some of the most talented people in your field. With 150 years of experience Cargill provides food, agriculture, financial and industrial products and services to the world. We have 155,000 employees in 70 countries who are committed to feeding the world in a responsible way, reducing environmental impact and improving the communities where we live and work. Learn more at www.cargill.com.
Cargill Protein Cargill's North America protein business produces fresh, frozen and cooked beef, turkey, pork, chicken and egg protein offerings, sauces, soups, case ready products, pet treats and by-products for our retail, foodservice and food ingredient customers. Cargill Protein focuses on product quality, employee safety, food safety, animal wellbeing, environmental impact, improved sustainability and community engagement as it strives to nourish the world in a safe, responsible and sustainable way.  Cargill Protein has a diverse 28,000-member team and operates approximately 60 protein primary and further processing facilities, distribution centers, feed mills, hatcheries, and an innovation center in the U.S. and Canada, in addition to maintaining international sales offices.
General Production is an important role to play in the daily operations of our facility. There are a variety of roles and responsibilities within this title. Responsible for daily completion of production processes within a work area, operational department, operational support area, or technical domain.  The types of roles available range from processing live birds, preparing raw product, cooking product in ovens, and packaging finished product. In this role you will be responsible for making sure we have quality product that is made to customer specifications and requirements. This part-time position is limited up to a maximum of 24 hours per week.
While performing the duties of General Production, the employee is regularly exposed to wet and/or cold conditions with slippery surfaces at varied heights; moving mechanical parts; fast paced temperature controlled environments. Positions require standing the entire shift, the use of stairs, potential heavy lifting, and repetitive motion. 
As safety is our number one priority all company safety policies and procedures must be adhered to including the use of departmental specific Personal Protective Equipment (PPE). 
Principal Accountabilities:
Quality of product

Safety procedures

Cutting

Assisting Machine Operator

Packaging

Picking, Sorting & Moving product

Available positions on days and afternoons during the week and weekends

Ability to work in a cold environment (0-4 Celcius)

Weight handling from 20lbs. up to 60lbs.

Comfortable working with raw meat; Beef, Pork & Chicken

Must be able to stand on your feet for 8 hours and complete physically repetitive labour in a fast paced environment
Cargill is an equal opportunity employer and committed to providing accommodation to our job applicants with disabilities.
Linkedin Job Matcher
Find where you fit in at Cargill. Log in to connect your LinkedIn profile and we'll use your skills and experience to search the jobs that might be right for you.
Life at
Cargill
Discover how you can achieve your higher purpose with a career at Cargill.