Opérateur d'Usine
Drummondville, Canada
Overview
Cargill operates some of the most technologically advanced production plants in the world. We need dependable, efficient, safety-minded individuals to join our team. General Operators are vital to our daily operations. Examples of roles include preparing meat to be cooked, palletizing boxed product, administration work, using scanners and computers to track product, and verifying quality and accuracy. Please note, specific roles will vary greatly by plant and location. Safety is always our number one priority, and no matter your experience level, we'll train you for success. Your work in our plants can help you grow both personally and professionally. Discover how your work can nourish the world and help you thrive.
Full Time / Part Time
Level: Entry
Travel: None
Key Traits
What makes a successful General Production Professional at Cargill?
Check out some of the key traits that are important for this job to see if you have the right mix.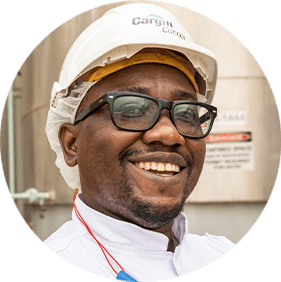 Safety
Productive
Hardworking
Multi-tasker
Motivated
Responsible
Team player
Proactive
Focused
Efficient
Benefits
Compensation & Pay Equity
We pay for performance and provide equal pay for the same work.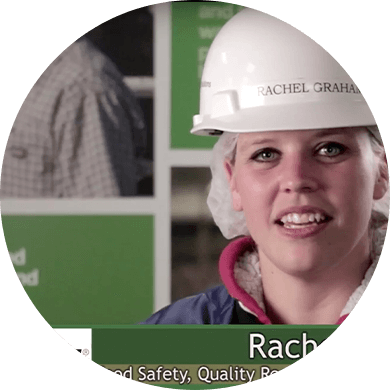 "What I like about Cargill's safety procedures is that they're really easy to follow and they've become a really big part of our culture here."

Rachel G., QA Food Safety Support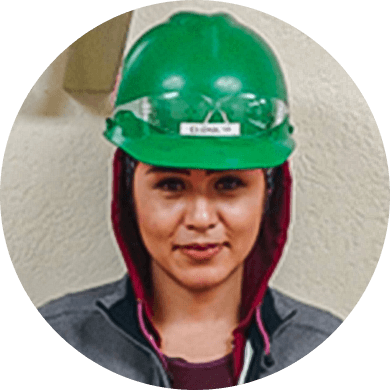 "I've worked at several different plants, and I feel Cargill listens and cares for everyone's safety. I feel like safety is there main focus with employees. They've provided me with ESL classes to take, and great discounts with gym memberships which gives me energy helps me focus day in and day out. I just love it here!"

Elisabeth C.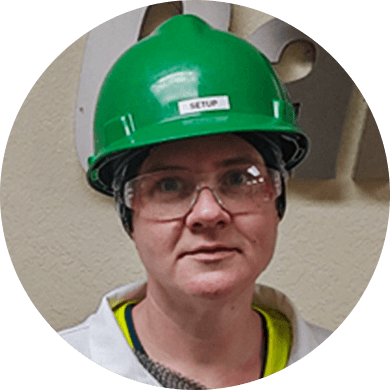 "Cargill has change my life a lot! I feel like people really care about their employees. They have been very supportive with my life changes and have even given me an opportunity to move up. I'm now a safety lead at my table."

Catherine V.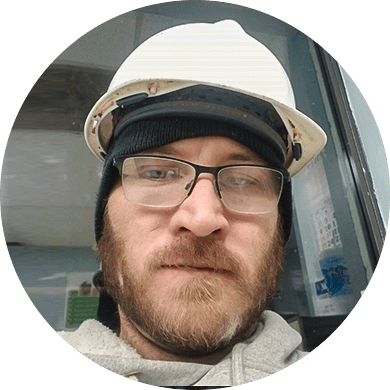 "Here at Cargill, people treat me good, and I treat them good. Since I've been working here, I've been able to grow spiritually, and mentally. I've been able to gain confidence in wanting to move up in my position. Since I've been working here at Cargill, I've gotten married, and thankful that I can support me and my beautiful wife."

Marvin S.
Opérateur d'Usine
Job ID DRU00031
Date posted 02/16/2021
La division Nutrition Animale de Cargill - Amérique du Nord (CAN-CFN NA) fourni aux clients éleveurs des secteurs de l'alimentation humaine et animale des moulées à la performance nécessaire afin d'être compétitifs sur leurs marchés respectifs. Qu'ils s'agissent de moulées pour le bétail, la volaille, les chevaux, les animaux domestique ou autres, les activités de CAN-CFN s'étendent à travers le monde incluant 11 meuneries au Canada. 
Relevant du superviseur des opérations, vous effectuerez différentes tâches de façon sécuritaire et efficace afin de fabriquer les produits distribués par Cargill Canada. L'opérateur d'usine doit être orienté vers un excellent service à la clientèle, être bon communicateur, avoir de l'initiative et posséder une bonne capacité à résoudre les problèmes.
Disponible 2e et 3e quarts de travail (soir 14 h - 22 h 30 et/ou nuit 22 h 30 - 7 h)
Responsabilités principales :
Opérations:
Veiller à la réception des matières premières (grains et autres produits) de façon sécuritaire et efficace;
Effectuer l'échantillonnage et valider la qualité de la matière première reçue;
Faire l'inventaire physique des matières premières et s'assurer qu'elle soit entreposée au bon endroit;
Opérer différents équipements nécessaires à la fabrication de moulées en conformité aux exigences de qualité d'un environnement GMP / HACCP;
Effectuer le chargement des produits dans les camions et assurer un excellent service à la clientèle;
Garder l'environnement de travail et le site de l'usine propre ainsi que sécuritaire pour les clients et les employés (usine et cour);
Effectuer de la maintenance de base sur les équipements de production;
Prises d'inventaires;
Toutes autres tâches connexes.
Santé sécurité:
Assister aux formations sur la santé sécurité au travail afin de respecter la réglementation provinciale, fédérale et celle de Cargill. Ces formations comprennent mais ne se limite pas aux formations sur le SIMDUT, les espaces clos, les chariots élévateurs, etc.;
Mettre en application les règlements SST en vigueurs;
Participer activement aux inspections de l'usine et aux réunions mensuelles afin de respecter les politiques en place;
Promouvoir une culture de santé sécurité au travail.
Qualifications

Prérequis :
Légalement autorisé à travailler au Canada;
Cargill exige que les employés sont âgés de 18 ans minimum;
Diplôme d'études secondaires ou équivalent;
Être capable d'effectuer des tâches physiques qui nécessitent de se pencher, s'accroupir, monter dans des échelles, ouvrir / fermer des vannes, pelleter, frapper avec un marteau, travailler dans des espaces confinés;
Avoir la capacité physique de lever un poids de 23 kg quelques fois par jour;
Être capable d'opérer des machines de production;
Être disponible pour faire des heures supplémentaires et ouvert à travailler durant les congés fériés et/ou les fins de semaine au besoin;
Être en mesure de travailler sur différents quarts de travail (jour, soir, nuit);
Expérience minimale d'un an dans une meunerie ou une usine.
Atouts :
Connaissance des règles de santé sécurité dans un milieu de fabrication;
Formation post-secondaire et/ou expérience connexe;
Habiletés à résoudre des problèmes mécaniques simples;
Expérience dans le milieu agroalimentaire
Gestion d'inventaire;
Certificat d'aptitude à la conduite d'un chariot élévateur.
Ce poste à Temps plein se trouve à Drummondville, QC ; Cependant, attendez-vous à recevoir des appels d'un indicatif régional 204 si vous êtes considéré. L'aide à la réinstallation n'est pas fournie.
Linkedin Job Matcher
Find where you fit in at Cargill. Log in to connect your LinkedIn profile and we'll use your skills and experience to search the jobs that might be right for you.
Life at Cargill
Discover how you can achieve your higher purpose with a career at Cargill.