Reliability Engineer
Deventer, Netherlands
Overview
Cargill operates some of the most technologically advanced production plants in the world. We need responsible, effective, safety-minded and best-in-class individuals to join our team. Engineers are vital in ensuring that consistent engineering standards are maintained to meet corporate, legal, regulatory and customer requirements. Close coordination across various teams including engineering, operations, maintenance and reliability, safety, logistics and supply chain will be integral to the success of this role. Please note, specific roles will vary greatly by plant and location. Safety is always our number one priority, and no matter your experience level, we will train you for success. Your work in our plants can help you grow both personally and professionally. Discover how your work can nourish the world and help you thrive.
Full Time
Level: Experienced
Travel: 30%
Key Traits
What makes a successful Sr. Engineering Manager at Cargill?
Check out some of the key traits that are important for this job to see if you have the right mix.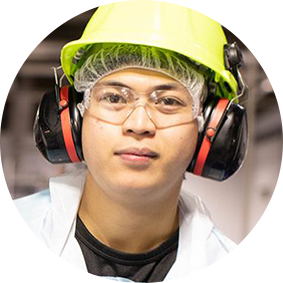 Visual thinker
Leadership
Goal-oriented
Collaborative
Results-driven
Positive
Good listener
Flexible
Trustworthy
Benefits
Compensation & Pay Equity
We pay for performance and provide equal pay for the same work.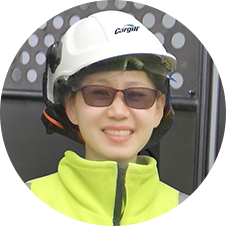 "Cargill is a great, energetic place to work. We can be ourselves and do the work we like, because of our inclusive culture. Together, our teams work hard to help the world thrive."

Lisa W., Senior Engineering Manager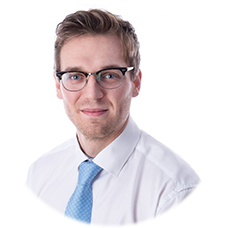 "During my time at Cargill I have been provided with many exciting opportunities to develop my engineering expertise and experience."

Liam Mccarthy, EMEA, Plant Engineering Manager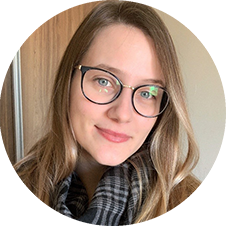 "In 2014, I chose Cargill to be the company where I would do a compulsory internship in the Chemical Engineering course. Six years later, I see that it was a very assertive choice. As a trainee, engineer, or continuous improvement Supervisor, I fulfilled in being able to use my strengths, be authentic, and exercise my purpose to impact people's lives. Also, I have access to so many opportunities! Being a woman in a factory environment can be challenging! We are still starting to occupy this space, but, without a doubt, it is gratifying to work in a company that puts people first and promotes an inclusive and diverse environment."

Nattalia Muttoni, LATAM, Continuous Improvement Supervisor
Reliability Engineer
Job ID DEV00153
Date posted 03/04/2021
Wil je een sterkere, duurzamere toekomst opbouwen en je carrière laten bloeien? Sluit je aan bij het internationale team van Cargill bestaande uit 155.000 medewerkers die zich inzetten om de wereld op een veilige, verantwoorde en duurzame manier van voedsel te voorzien. Deze vacature is voor de business Cargill Food Ingredients and Bio-Industrial, waarbij we inspelen op trends rondom smaak, voedzaamheid en veiligheid om oplossingen te ontwikkelen en aan te bieden aan fabrikanten, wederverkopers en foodservice-bedrijven.
FUNCTIE DOEL EN IMPACT
Verantwoordelijk voor de discipline van Reliability Engineering in continue procesfabrieken, waarbij de toepassing van alle betrouwbaarheidstools wordt verzekerd voor de ontwikkeling en uitvoering van de onderhoudsstrategie. Wij zijn op zoek naar een professional die ervoor zorgt dat de processen volgens de bedrijfsprocedures verlopen. Cargill Cocoa & Chocolate in Deventer produceert chocoladeproducten (vullingen en coatings) als halffabriaten en eindproducten voor voedingsmiddelenproducenten.
BELANGRIJKSTE VERANTWOORDELIJKHEDEN
Implementeer onderhoudsstrategieën om de betrouwbaarheid te vergroten door het gebruik van methodologieën volgens bedrijfsdefinities.

Stel plannen voor voorspellend en preventief onderhoud op volgens de bedrijfsnormen en de aanbevelingen van de fabrikant.

Voer een foutanalyses uit met behulp van geschikte methodologieën om de gezondheid van het bedrijfsmiddel continu te verbeteren.

Definieer een strategische voorraad reserveonderdelen op basis van betrouwbaarheidstools.

Los complexe problemen zelfstandig op met minimaal toezicht, en escaleer complexere problemen naar specialistisch personeel.

Andere taken zoals toegewezen
MINIMALE KWALIFICATIES
Bachelordiploma in een gerelateerd vakgebied of gelijkwaardige ervaring.

Gedegen kennis in het toepassen van betrouwbaarheidstools.

Minimaal twee jaar relevante werkervaring.
VOORKEURSKWALIFICATIES
Kennis van beheer van onderhoudsprocessen.

Beheersing van de Nederlandse taal. 

Ervaring in de voedselindustrie.

Ervaring met CMMS systemen.
ONZE AANBIEDING
In ruil voor uw expertise en toewijding, zullen we zorgen voor een snelle stimulerende internationale omgeving, die uw capaciteiten zal vergroten en uw talenten zal kanaliseren. We bieden ook een competitief salaris en secundaire arbeidsvoorwaarden in combinatie met uitstekende carrièremogelijkheden in een van de grootste en meest solide privébedrijven ter wereld.
Geïnteresseerd? Stuur ons dan vandaag nog je cv en motivatiebrief in het Engels.
Volg ons op LinkedIn: https://www.linkedin.com/company/cargill
Cargill streeft ernaar een inclusieve werkgever te zijn. Klik hier voor meer informatie https://careers.cargill.com/diversity/

Linkedin Job Matcher
Find where you fit in at Cargill. Log in to connect your LinkedIn profile and we'll use your skills and experience to search the jobs that might be right for you.
Life at
Cargill
Discover how you can achieve your higher purpose with a career at Cargill.
Learn More (Life at & Cargill)