Líder de Proyectos Sr - Santander
Colombia
Overview
Cargill operates some of the most technologically advanced production plants in the world. We need responsible, effective, safety-minded and best-in-class individuals to join our team. Engineers are vital in ensuring that consistent engineering standards are maintained to meet corporate, legal, regulatory and customer requirements. Close coordination across various teams including engineering, operations, maintenance and reliability, safety, logistics and supply chain will be integral to the success of this role. Please note, specific roles will vary greatly by plant and location. Safety is always our number one priority, and no matter your experience level, we will train you for success. Your work in our plants can help you grow both personally and professionally. Discover how your work can nourish the world and help you thrive.
Full Time
Level: Experienced
Travel: 30%
Key Traits
What makes a successful Sr. Engineering Manager at Cargill?
Check out some of the key traits that are important for this job to see if you have the right mix.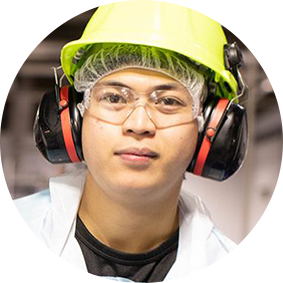 Visual thinker
Leadership
Goal-oriented
Collaborative
Results-driven
Positive
Good listener
Flexible
Trustworthy
Benefits
Compensation & Pay Equity
We pay for performance and provide equal pay for the same work.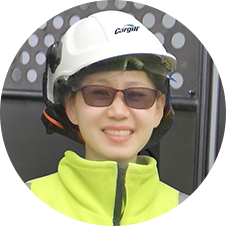 "Cargill is a great, energetic place to work. We can be ourselves and do the work we like, because of our inclusive culture. Together, our teams work hard to help the world thrive."

Lisa W., Senior Engineering Manager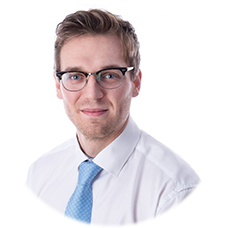 "During my time at Cargill I have been provided with many exciting opportunities to develop my engineering expertise and experience."

Liam Mccarthy, EMEA, Plant Engineering Manager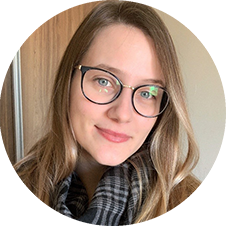 "In 2014, I chose Cargill to be the company where I would do a compulsory internship in the Chemical Engineering course. Six years later, I see that it was a very assertive choice. As a trainee, engineer, or continuous improvement Supervisor, I fulfilled in being able to use my strengths, be authentic, and exercise my purpose to impact people's lives. Also, I have access to so many opportunities! Being a woman in a factory environment can be challenging! We are still starting to occupy this space, but, without a doubt, it is gratifying to work in a company that puts people first and promotes an inclusive and diverse environment."

Nattalia Muttoni, LATAM, Continuous Improvement Supervisor
Líder de Proyectos Sr - Santander
Job ID RIO00200
Date posted 02/23/2021
PROPÓSITO Y IMPACTO EN EL TRABAJO
El Ingeniero de Proyectos senior planificará, coordinará y supervisará los proyectos internos desde la iniciación hasta la finalización. En este rol coordinará y dirigirá actividades de duración fija para garantizar que los objetivos u objetivos se cumplan dentro del plazo y el presupuesto determinados.
RESPONSABILIDADES CLAVE
Ejecutar estrategias para desarrollar proyectos asignados en áreas como agricultura, comercialización o manufactura.

Supervise el progreso del proyecto, evalúe los problemas y recomiende soluciones para cumplir con los objetivos y metas de productividad, calidad y satisfacción del cliente.

Revise el estado de los proyectos y presupuestos, coordine las programaciones y prepare informes de estado.

Coordinar los aspectos operativos de los proyectos asignados.

Impulse y apoye la integración y el cumplimiento de los requisitos corporativos y legales en el diseño y construcción de nuevas instalaciones, procesos, equipos y servicios públicos.

Colabore con clientes potenciales de dominio regional para obtener soporte especializado específico de dominio en proyectos de compilación.

Manejo independiente de problemas complejos con supervisión mínima, mientras que escala solo los problemas más complejos para el personal adecuado.

Otros deberes asignados
CALIFICACIONES MÍNIMAS
Profesional en Ingenieria Mecanica, Industrial o afines

6 años de experiencia laboral relacionada

Experiencia con manejo de contratistas y manejo de protafolio de proyectos

Nivel de Ingles B2
CALIFICACIONES PREFERIDAS
Capacidad para priorizar múltiples proyectos simultáneamente.

Mínimo de cinco años de experiencia en operaciones con aspectos desafiantes de salud y seguridad ambiental.

Experiencia en la gestión de recursos de terceros para ofrecer resultados empresariales.

Conocimiento de las normas de salud y seguridad ambiental de la empresa y normas y códigos internacionales relacionados con proyectos de construcción y seguridad de la construcción.
"En Cargill, todas las personas son importantes. Cargill está comprometido a crear y mantener un ambiente de trabajo inclusivo y diversificado, donde todos y todas son tratados con dignidad y respeto. Alineados con nuestros Principios Guía, Cargill prohíbe cualquier tipo de discriminación y acoso contra cualquier persona o candidato (a) con respecto a: raza, etnia, color, religión, nacionalidad, descendencia, sexo, género, identidad de género, expresión de género, orientación sexual, edad, discapacidad, embarazo, información genética, estado civil, estatus familiar, país de origen, afiliación a sindicato o cualquier otro estatus protegido por la ley. Cargill también cumple todas las leyes y reglamentos nacionales y locales aplicables, relacionados a la discriminación o empleabilidad."
Linkedin Job Matcher
Find where you fit in at Cargill. Log in to connect your LinkedIn profile and we'll use your skills and experience to search the jobs that might be right for you.
Life at
Cargill
Discover how you can achieve your higher purpose with a career at Cargill.
Learn More (Life at & Cargill)