Técnico en Mantenimiento B
Job ID 263309
Date posted 03/17/2023
Location : Ciudad Obregón, Mexico
Esta es una posición Permanente, localizada en Obregon, Sonora.  Tome en cuenta que Cargill no brinda asistencia para reubicación a la locación de trabajo.
Cargill es una de las empresas de alimentos más grandes, diversas y exitosas del mundo, nuestro propósito es nutrir al mundo de una manera segura, responsable y sostenible. Priorizamos la salud y el bienestar de nuestros empleados, esenciales para la cadena alimentaria. Nuestra amplia escala y alcance le permiten llevar su carrera a cualquier lugar que desee; brindándole nuevas oportunidades para que pueda crecer, desarrollarse y tener un impacto en el futuro de nuestro negocio. ¡Elija Cargill y aproveche la oportunidad para prosperar!

Horario: Rotativo
Descripción general del puesto:  
Ejecuta labores de mantenimiento en sistemas o equipo, eléctrico y mecánico. 
Opera trabajos de soldadura (pailero).  
Trabaja en mantenimiento y operación de calderas (operador de servicios). 
Cuida la operación del día, basado en los estándares de seguridad, eficiencia y calidad.  
Sigue y colabora a que sus compañeros sigan las reglas de seguridad, tareas críticas y procedimientos HACCP (Análisis de Peligros y Puntos de Control Críticos) de cada una de las áreas a su cargo.  
Ejecuta labores del área de mantenimiento que se le asigne.  
Completa reportes y formularios para el supervisor de mantenimiento y/o producción. 
Cuida y mantiene en condiciones óptimas el equipo e instalaciones. 
Asiste a los programas de capacitación y entrenamiento a los que sea requerido. 
Responsable de personal de turno.
Tiene constante comunicacion con el equipo, resolucion de problemas y toma de decisiones.

Calificaciones Mínimas: 
Mayor de 18 años.
Certificación en Operación de Calderas.
Escolaridad preparatoria completa o superior.
Capacidad de leer y escribir en español sin dificultad
Experiencia en el uso de computadora.
Conocimientos prácticos del software de Microsoft Office, como Excel y Word.
Capacidad de realizar tareas físicas como flexionarse, subir y bajar gradas, arrodillarse, agacharse o hacer torsión de forma segura, con o sin adaptación razonable.
Capacidad de trabajar en diferentes ambientes donde se puede presentar: ruido, polvo, químicos, entre otros. Con el uso del Equipo de Protección Personal (EPP).
Capacidad de trabajar horas extra, incluidos fines de semana, feriados o turnos diferentes, con aviso previo.

Calificaciones Preferibles
Capacidad de levantar hasta 25 kilos con o sin ajustes razonable.
Disponibilidad de trabajar en diversas condiciones interiores y exteriores que puedan incluir 50 grados 
Experiencia con SAP o un Sistema de Gestión de Mantenimiento Computarizado (CMMS).
Previa experiencia mínima de 6 meses trabajando en un entorno de producción o planta.
Experiencia previa con sistemas de inventario.

¡En Cargill promovemos la diversidad equidad e inclusión en nuestros procesos!     
Por favor tome en cuenta que Cargill NUNCA le solicitará información de sus cuentas bancarias, tarjetas, usuarios ni contraseñas. En Cargill velamos por la seguridad de nuestros colaboradores y candidatos. Cualquier llamada recibida con este fin, repórtela de inmediato a su entidad bancaria.
---
Linkedin Job Matcher
Find where you fit in at Cargill. Log in to connect your LinkedIn profile and we'll use your skills and experience to search the jobs that might be right for you.
Sustainable
Cocoa
The Cargill Cocoa Promise is committed to securing a thriving cocoa sector for generations.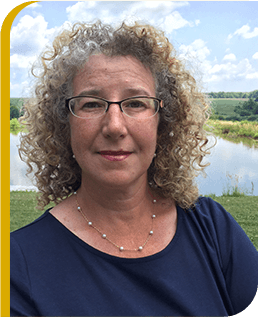 Women in Operations
She discovered there are endless opportunities to take your career in new directions through a variety of roles and business units.
Meet Elizabeth
Life at
Cargill
Discover how you can achieve your higher purpose with a career at Cargill.