Cariste - Temps partiel - Chambly, QC
Chambly, Canada
Overview
Cargill operates some of the most technologically advanced production plants in the world. We need dependable, efficient, safety-minded individuals to join our team. General Operators are vital to our daily operations. Examples of roles include preparing meat to be cooked, palletizing boxed product, administration work, using scanners and computers to track product, and verifying quality and accuracy. Please note, specific roles will vary greatly by plant and location. Safety is always our number one priority, and no matter your experience level, we'll train you for success. Your work in our plants can help you grow both personally and professionally. Discover how your work can nourish the world and help you thrive.
Full Time / Part Time
Level: Entry
Travel: None
Key Traits
What makes a successful General Production Professional at Cargill?
Check out some of the key traits that are important for this job to see if you have the right mix.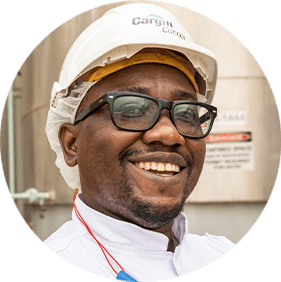 Safety
Productive
Hardworking
Multi-tasker
Motivated
Responsible
Team player
Proactive
Focused
Efficient
Benefits
Compensation & Pay Equity
We pay for performance and provide equal pay for the same work.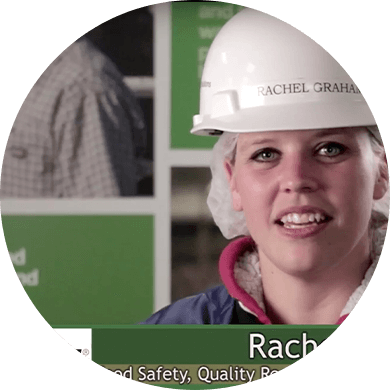 "What I like about Cargill's safety procedures is that they're really easy to follow and they've become a really big part of our culture here."

Rachel G., QA Food Safety Support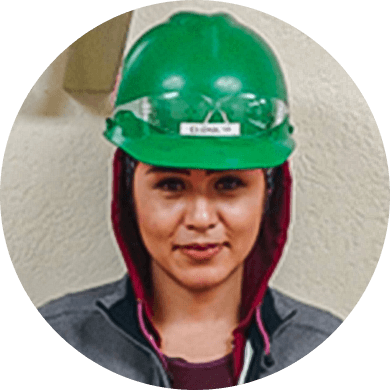 "I've worked at several different plants, and I feel Cargill listens and cares for everyone's safety. I feel like safety is there main focus with employees. They've provided me with ESL classes to take, and great discounts with gym memberships which gives me energy helps me focus day in and day out. I just love it here!"

Elisabeth C.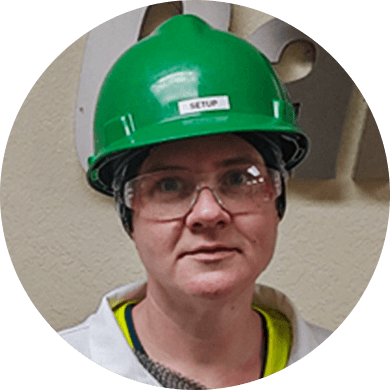 "Cargill has change my life a lot! I feel like people really care about their employees. They have been very supportive with my life changes and have even given me an opportunity to move up. I'm now a safety lead at my table."

Catherine V.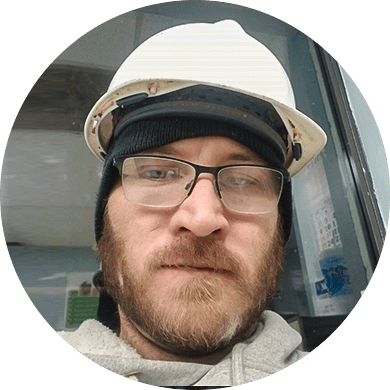 "Here at Cargill, people treat me good, and I treat them good. Since I've been working here, I've been able to grow spiritually, and mentally. I've been able to gain confidence in wanting to move up in my position. Since I've been working here at Cargill, I've gotten married, and thankful that I can support me and my beautiful wife."

Marvin S.
Cariste - Temps partiel - Chambly, QC
Job ID CHA00831
Date posted 04/27/2020
Ce poste à Temps partiel se trouve à Chambly, Quebec ; Cependant, attendez-vous à recevoir des appels d'un indicatif régional 204 si vous êtes considéré. L'aide à la réinstallation n'est pas fournie. 
Cargill Cargill fournit des produits et des services alimentaires, agricoles, financiers et industriels à travers le monde.En collaboration avec les agriculteurs, les clients, les gouvernements et les communautés, nous aidons les gens à vivre grâce à nos connaissances et à de notre expérience de plus de 150 ans. Nous avons 150 000 employés dans 70 pays qui s'engagent à nourrir le monde de façon responsable, en réduisant l'impact environnemental et en améliorant les communautés où nous vivons et travaillons.
Cargill Protein Cargill Beef croit que le fait d'être un leader de l'industrie ne se limite pas à la simple fourniture de produits et de services de la plus haute qualité. Il s'agit de tenir toutes nos promesses. Tout au long de notre histoire, notre engagement à bâtir un avenir meilleur a été au cœur de tout ce que nous faisons. Nous continuons de rechercher énergiquement des améliorations et de produire des résultats concrets qui ont un impact non seulement sur nos opérations, mais aussi sur notre industrie, nos employés et le monde autour de nous. En améliorant continuellement nos produits, nos procédés et nos services, nous garantissons un avenir meilleur et plus durable pour nos employés, nos clients, nos collectivités et notre entreprise.
Sous la direction des superviseurs et des chefs d'équipe, le cariste exécute les activités relatives à l'expédition, la réception, l'entreposage, les commandes et la manipulation des items dans l'usine.
Responsabilités principales 
Préparer les commandes du client en utilisant le bon de préparation de commandes et s'assurer des quantités et de la conformité;
Faire l'inspection de son transpalette 
Procéder au chargement et au déchargement de la marchandise des clients; 
Valider les quantités et l'état des produits reçus et s'assurer de leur conformité en fonction des normes et des règlements établis; 
Piler et dépiler les totes pleines; 
 Placer les palettes sur les étagères en fonction des informations fournies par le système; 
Effectuer la rotation des produits;  Respecte les politiques, les procédures, les normes et les réglementations en vigueur 
Effectuer le travail en hauteur en utilisant les équipements de sécurité appropriés
Qualifications requises
Doit être légalement en mesure de travailler au Canada
Qualifications privilégiées
Expérience et/ou diplôme en boucherie (un atout)
Expérience en transformation agroalimentaire (un atout)
Bonne dextérité et minutie
Capacité à travailler dans un environnement de travail frais (0-4 Degré)
Être en mesure de soulever des charges de 20 à 60 livres
Confortable avec les viandes : Bœuf, Porc & Mariné
Être capable de travailler debout sur de longues périodes
Bonne capacité pour s'exprimer en français
Pouvoir se déplacer en voiture jusqu'à l'entreprise
Conditions de travail
Salaire compétitif avec progression salariale
Gamme complète d'avantages sociaux après 600 heures (pour les temps plein)
Formation rémunérée sur les lieux du travail
Postes disponibles à temps plein et temps partiel, de jour ou de soir
Possibilité de temps supplémentaire
Cargill est un employeur offrant l'égalité des chances pour tous et s'est engagé à fournir un accommodement aux personnes ayant des limitations lors du processus de sélection, au besoin communiquer : aodacargill@cargill.com
Lieu de travail :
Canada-Québec-Chambly
Linkedin Job Matcher
Find where you fit in at Cargill. Log in to connect your LinkedIn profile and we'll use your skills and experience to search the jobs that might be right for you.
Life at
Cargill
Discover how you can achieve your higher purpose with a career at Cargill.