Flex Part-Time Warehouse Finished Goods Load Assembler - Calgary, Alberta
Calgary, Canada
Overview
Cargill operates some of the most technologically advanced production plants in the world. We need dependable, efficient, safety-minded individuals to join our team. General Operators are vital to our daily operations. Examples of roles include preparing meat to be cooked, palletizing boxed product, administration work, using scanners and computers to track product, and verifying quality and accuracy. Please note, specific roles will vary greatly by plant and location. Safety is always our number one priority, and no matter your experience level, we'll train you for success. Your work in our plants can help you grow both personally and professionally. Discover how your work can nourish the world and help you thrive.
Full Time / Part Time
Level: Entry
Travel: None
Key Traits
What makes a successful General Production Professional at Cargill?
Check out some of the key traits that are important for this job to see if you have the right mix.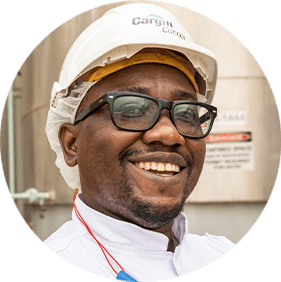 Safety
Productive
Hardworking
Multi-tasker
Motivated
Responsible
Team player
Proactive
Focused
Efficient
Benefits
Compensation & Pay Equity
We pay for performance and provide equal pay for the same work.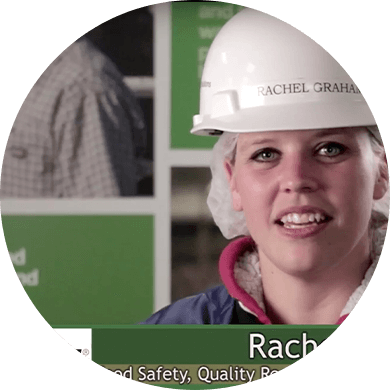 "What I like about Cargill's safety procedures is that they're really easy to follow and they've become a really big part of our culture here."

Rachel G., QA Food Safety Support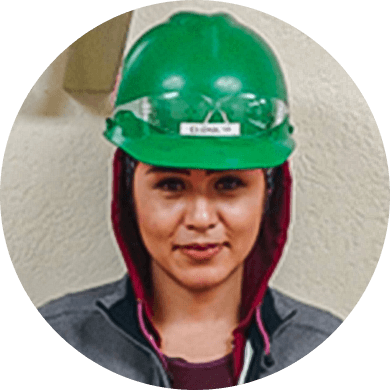 "I've worked at several different plants, and I feel Cargill listens and cares for everyone's safety. I feel like safety is there main focus with employees. They've provided me with ESL classes to take, and great discounts with gym memberships which gives me energy helps me focus day in and day out. I just love it here!"

Elisabeth C.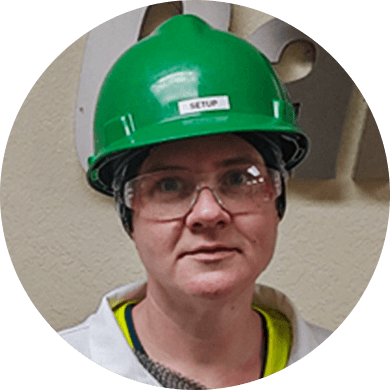 "Cargill has change my life a lot! I feel like people really care about their employees. They have been very supportive with my life changes and have even given me an opportunity to move up. I'm now a safety lead at my table."

Catherine V.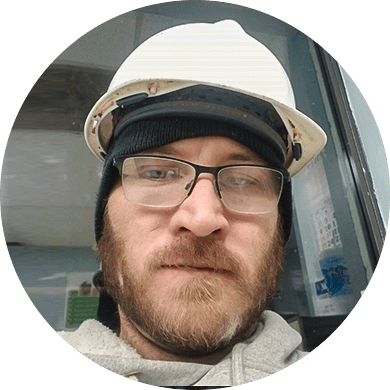 "Here at Cargill, people treat me good, and I treat them good. Since I've been working here, I've been able to grow spiritually, and mentally. I've been able to gain confidence in wanting to move up in my position. Since I've been working here at Cargill, I've gotten married, and thankful that I can support me and my beautiful wife."

Marvin S.
Flex Part-Time Warehouse Finished Goods Load Assembler - Calgary, Alberta
Job ID CAL02826
Date posted 01/05/2021
This is a part-time position located in Calgary, Alberta. Please note you may receive calls from a 204 area code if you are considered for the position
 Note: This position does not provide any type of relocation assistance. 
Working at Cargill is an opportunity to thrive—a place to develop your career to the fullest while engaging in meaningful work that makes a positive impact around the globe. You will be proud to work for a company with a strong history of ethics and a purpose of nourishing people. We offer a diverse, supportive environment where you will grow personally and professionally as you learn from some of the most talented people in your field. With 150 years of experience Cargill provides food, agriculture, financial and industrial products and services to the world. We have 155,000 employees in 70 countries who are committed to feeding the world in a responsible way, reducing environmental impact and improving the communities where we live and work. Learn more at www.cargill.com.
Cargill Protein Cargill's North America protein business produces fresh, frozen and cooked beef, turkey, pork, chicken and egg protein offerings, sauces, soups, case ready products, pet treats and by-products for our retail, foodservice and food ingredient customers. Cargill Protein focuses on product quality, employee safety, food safety, animal wellbeing, environmental impact, improved sustainability and community engagement as it strives to nourish the world in a safe, responsible and sustainable way.  Cargill Protein has a diverse 28,000-member team and operates approximately 60 protein primary and further processing facilities, distribution centers, feed mills, hatcheries, and an innovation center in the U.S. and Canada, in addition to maintaining international sales offices.
Principal Accountabilities:
The Finished Goods Load Assemblers duties will include pulling, picking finished goods for orders as per daily shipping report, and assembling the orders, following exact counts of required totes per order

A forklift will be used to transport and stack pallets of product, and for product to be moved onto trailers, or into location. Pallets will machine wrapped to ensure stability

Must be able to pass a Forklift training course and prove forklift skills competence

Ensure work area and surroundings are clean and tidy

Ensure that boxes labeled precisely with proper products

Remove and take care of the equipment parts and re-install them properly

Ensure to have safe work practices and be aware of your surroundings at all times. All personal protective equipment must be worn at all times

It is the responsibility of the employees to follow the food safety rules/procedures, such as GMP's and HACCP

Must maintain good personal hygiene

Must follow sanitation procedures
Required Qualifications:
Must be legally eligible to work in Canada

Must be 18 years or older 

Must pass company medical examination

Must pass criminal background check

Must be able to move/lift upto 20 to 60 pound boxes

Must be able to pass an inhouse Forklift training course and prove forklift skills competence
Preferred Qualifications:
Ability to work under pressure and meet tight deadlines

Ability to stand and perform repetitive physical tasks for extended periods of time

Commitment to safety and quality processes

Attention to detail and work well with others

Enthusiasm and willingness to learn and develop

Excellent hand-eye coordination and decision making skills

Experience in food processing/manufacturing or food handling

Ability to work with a diverse workforce

Basic knowledge of safe food handling practices

Basic knowledge of employee safety practices

Previous experience in production work setting

Worked in physically demanding jobs

Basic English and communication skills

Ability to follow rules / regulations

Comfortable working with raw meat

High School Education or Equivalent

Comfortable working with raw meat; Beef, Pork & Chicken

Ability to work in a cold environment (0-4 Celsius) and stand for long hours
Wages are based in our Collective Bargaining Agreement
Benefits are based in our Collective Bargaining Agreement
Prescription medication, Disability, Medical, Dental, and Vision care benefits will commence after three months of Full Time employment.
Linkedin Job Matcher
Find where you fit in at Cargill. Log in to connect your LinkedIn profile and we'll use your skills and experience to search the jobs that might be right for you.