Schichtführer (m/w/d)
Frankfurt am Main, Germany |
Overview
Cargill operates some of the most technologically advanced production plants in the world. We need dependable, efficient, safety-minded individuals to join our team. General Operators are vital to our daily operations. Examples of roles include preparing meat to be cooked, palletizing boxed product, administration work, using scanners and computers to track product, and verifying quality and accuracy. Please note, specific roles will vary greatly by plant and location. Safety is always our number one priority, and no matter your experience level, we'll train you for success. Your work in our plants can help you grow both personally and professionally. Discover how your work can nourish the world and help you thrive.
Full Time / Part Time
Level: Entry
Travel: None
Key Traits
What makes a successful General Production Professional at Cargill?
Check out some of the key traits that are important for this job to see if you have the right mix.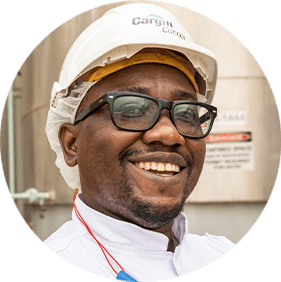 Safety
Productive
Hardworking
Multi-tasker
Motivated
Responsible
Team player
Proactive
Focused
Efficient
Benefits
Compensation & Pay Equity
We pay for performance and provide equal pay for the same work.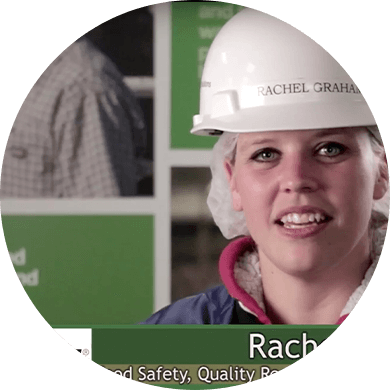 "What I like about Cargill's safety procedures is that they're really easy to follow and they've become a really big part of our culture here."

Rachel G., QA Food Safety Support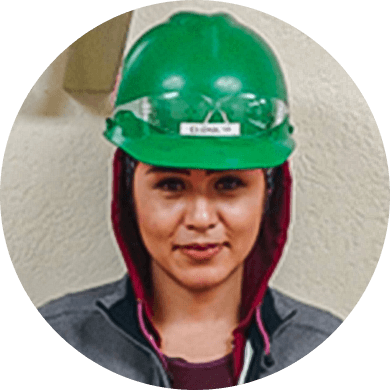 "I've worked at several different plants, and I feel Cargill listens and cares for everyone's safety. I feel like safety is there main focus with employees. They've provided me with ESL classes to take, and great discounts with gym memberships which gives me energy helps me focus day in and day out. I just love it here!"

Elisabeth C.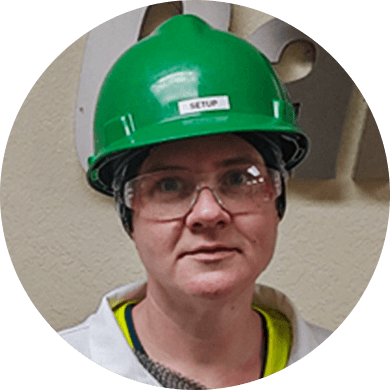 "Cargill has change my life a lot! I feel like people really care about their employees. They have been very supportive with my life changes and have even given me an opportunity to move up. I'm now a safety lead at my table."

Catherine V.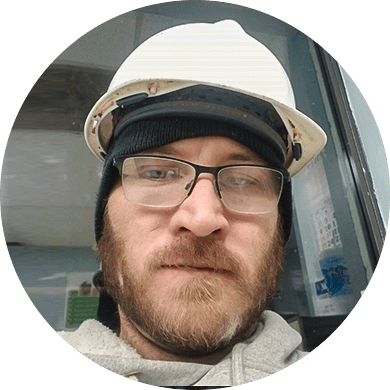 "Here at Cargill, people treat me good, and I treat them good. Since I've been working here, I've been able to grow spiritually, and mentally. I've been able to gain confidence in wanting to move up in my position. Since I've been working here at Cargill, I've gotten married, and thankful that I can support me and my beautiful wife."

Marvin S.
Schichtführer (m/w/d)
Job ID 263564
Date posted 03/22/2023
Cargill bietet Ihnen die Möglichkeit, erfolgreich zu sein –
Sie können die eigene Karriere gestalten und mit einer Arbeit erfolgreich sein, die weltweit positive Effekte hat. Wir bieten Ihnen ein vielfältiges Umfeld, in dem Sie sowohl persönlich als auch beruflich wachsen können. Werden Sie Teil eines Unternehmens mit 155.000 Mitarbeitern in 70 Ländern, dessen 155-jährige Tradition auf strengen ethischen Grundsätzen basiert und das verantwortungsvolle Ziel hat, Menschen zu ernähren. Unser großes Engagement gilt der weltweiten Versorgung mit Nahrungsmitteln, Reduzierung von Umwelteinwirkungen und Stärkung der Gemeinden, in denen wir leben und arbeiten. Wir produzieren und liefern Produkte und Dienstleistungen in den Bereichen Nahrungsmittel, Landwirtschaft, Finanzen und der technischen Industrie. Werden Sie Teil dieses lebendigen Umfelds und lernen Sie von einer Vielzahl erfahrener Kollegen. Erfahren Sie mehr und bewerben sich online unter www.cargill.de oder www.cargill.com.

ALLGEMEINE INFORMATIONEN:
In einem Team von Anlagenfahrern besteht Ihre Hauptaufgabe in der Bedienung und dem Einstellung der Anlagen für die Herstellung von Biodiesel und Glycerin aus pflanzlichen Ölen und Fetten. Anwendung findet Biodiesel hauptsächlich in der Beimischung von mineralischem Diesel. Das als Nebenprodukt anfallende Glycerin wird weiter raffiniert und wird zum Beispiel Mund- sowie Hautpflegeprodukten, Nahrungsmitteln u.v.m. als Feuchtigkeitsträger beigefügt.
IHRE AUFGABEN:
Selbstständiges Überwachen und Steuern von kontinuierlichen, automatisierten Produktionsanlagen im vollkontinuierlichen Schichtdienst
Arbeit im vollkontinuierlichem Schichtbetrieb (12h Tag, 24h frei, 12h Nacht, 48h frei)
Verantwortlich für Produktqualität, Menge, Ausbeute, Energieverbrauch und korrektive Instandhaltungsmaßnahmen in allen Produktionsanlagen in seiner Schicht
Einhaltung aller Sicherheits-, Umweltschutz- und Gesundheitsvorschriften
Entwicklung, Beurteilung und fachliche sowie personelle Führung, der ihm zugeordneten Operatoren
Prüfung der Leistungszahlen mit den vorgegebenen Produktionszahlen und Information bei Abweichungen incl. deren Ursachen an Produktionsleitung incl. Information der nachgelagerten Abteilungen
Durchführen von Fehleranalysen und Einleitung von Korrekturmaßnahmen in den Systemen (Enablon, Fiori, RtDuet, usw.)
Verantwortlich für die Durchführung vorgeschriebener Qualitätskontrollen in seiner Schicht
Verantwortlich für die Durchführung von Housekeeping- und 5S-Aktivitäten in seiner Schicht
Einhaltung der Lebensmittel- und Futtermittelvorschriften Einhaltung der GMP Vorschriften in den zutreffenden Bereichen
Verantwortlich für die Richtigkeit und Vollständigkeit der Einträge im Schichtbuch und Durchführung der Schichtübergabe
Beauftragung der Rufbereitschaft im Ereignisfall
QUALIFIKATIONEN:
Ausbildung mit Abschlussprüfung als Chemiefacharbeiter, vorzugsweise eine zusätzliche Techniker und/oder Meisterausbildung bzw. langjährige praktische Erfahrung mit nachweisbaren vergleichbaren Kenntnissen
Nachgewiesene Fähigkeit zur Führung eines qualifizierten, weitgehend selbstständigen arbeitenden Produktionsteams
Belastbarkeit unter Extremsituationen sowie hohe Flexibilität
Bereitschaft zur Übernahme von Verantwortung und Fähigkeit zu selbstständigen Entscheidungen sowie deren Durchsetzung
Bereitschaft zur kontinuierlichen Weiterbildung und Schulung
Bereitschaft zu schicht- bzw. anlagenübergreifenden Sondereinsätzen zur Behebung von Störungen und personellen Engpässen
Kenntnisse in sicherer Umgang Fiori, Enablon, MyHR, RtDuet, OSI Soft wünschenswert.
PRA Kenntnisse und Erfahrungen
Ein hohes Maß an Engagement und Teamgeist gepaart mit einer selbständigen Arbeitsweise
Gute Deutschkenntnisse und vorzugsweise Grundkenntnisse der englischen Sprache

Unser Angebot
Ihre Kompetenz und Ihr Einsatz treffen bei uns auf ein dynamisches, internationales Arbeitsumfeld, in dem Sie Ihre Fähigkeiten voll entfalten und Ihre Talente zielgerichtet einsetzen können. Darüber hinaus bieten wir Ihnen attraktive Vergütungsmodelle, hervorragende Karrieremöglichkeiten, eine Arbeitgeberunterstützte betriebliche Altersvorsorge und interessante Mitarbeiterangebote.
Interessiert? Dann senden Sie uns noch heute Ihren Lebenslauf und Ihr Anschreiben:
Folgen Sie uns auf LinkedIn:https://www.linkedin.com/company/cargill
Cargill hat sich verpflichtet, ein integrativer Arbeitgeber zu sein. Klicken Sie hier, um mehr zu erfahren. https://careers.cargill.com/diversity/ 

Linkedin Job Matcher
Find where you fit in at Cargill. Log in to connect your LinkedIn profile and we'll use your skills and experience to search the jobs that might be right for you.
Sustainable
Cocoa
The Cargill Cocoa Promise is committed to securing a thriving cocoa sector for generations.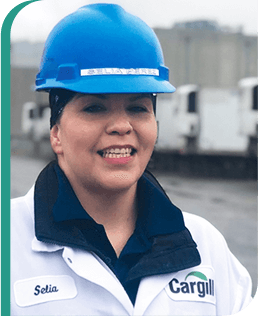 Women in Operations
She saw a need for more women in leadership roles at her facility, so she stepped up to the challenge.
Meet Selia
Inclusion
& Diversity
Our inclusive culture helps us shape the future of the world.
Learn More (Inclusion & Diversity)