Técnico en Mantenimiento A - Cuautitlán
Cuautitlán, Mexico |
Overview
Cargill operates some of the most technologically advanced production plants in the world. We need dependable, efficient, safety-minded individuals to join our team. General Operators are vital to our daily operations. Examples of roles include preparing meat to be cooked, palletizing boxed product, administration work, using scanners and computers to track product, and verifying quality and accuracy. Please note, specific roles will vary greatly by plant and location. Safety is always our number one priority, and no matter your experience level, we'll train you for success. Your work in our plants can help you grow both personally and professionally. Discover how your work can nourish the world and help you thrive.
Full Time / Part Time
Level: Entry
Travel: None
Key Traits
What makes a successful General Production Professional at Cargill?
Check out some of the key traits that are important for this job to see if you have the right mix.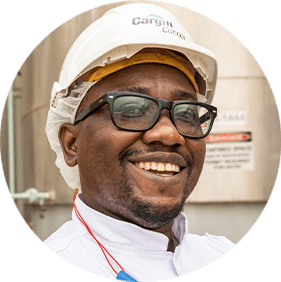 Safety
Productive
Hardworking
Multi-tasker
Motivated
Responsible
Team player
Proactive
Focused
Efficient
Benefits
Compensation & Pay Equity
We pay for performance and provide equal pay for the same work.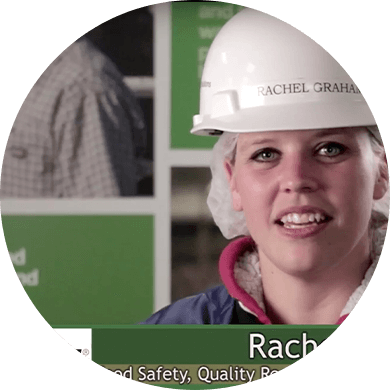 "What I like about Cargill's safety procedures is that they're really easy to follow and they've become a really big part of our culture here."

Rachel G., QA Food Safety Support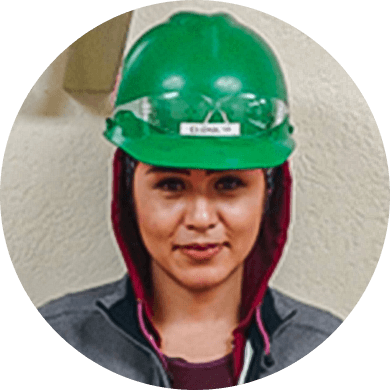 "I've worked at several different plants, and I feel Cargill listens and cares for everyone's safety. I feel like safety is there main focus with employees. They've provided me with ESL classes to take, and great discounts with gym memberships which gives me energy helps me focus day in and day out. I just love it here!"

Elisabeth C.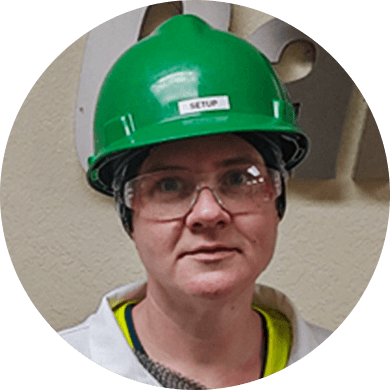 "Cargill has change my life a lot! I feel like people really care about their employees. They have been very supportive with my life changes and have even given me an opportunity to move up. I'm now a safety lead at my table."

Catherine V.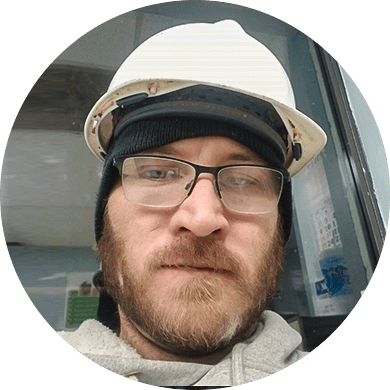 "Here at Cargill, people treat me good, and I treat them good. Since I've been working here, I've been able to grow spiritually, and mentally. I've been able to gain confidence in wanting to move up in my position. Since I've been working here at Cargill, I've gotten married, and thankful that I can support me and my beautiful wife."

Marvin S.
Técnico en Mantenimiento A - Cuautitlán
Job ID 266971
Date posted 05/08/2023
Esta es una posición Permanente, para nuestra planta de Agribrands Purina, en Cuautitlan, Estado de México.  
Tome en cuenta que Cargill no brinda asistencia para reubicación a la locación de trabajo.
Cargill es una de las empresas de alimentos más grandes, diversas y exitosas del mundo, nuestro propósito es nutrir al mundo de una manera segura, responsable y sostenible. Priorizamos la salud y el bienestar de nuestros empleados, esenciales para la cadena alimentaria. Nuestra amplia escala y alcance le permiten llevar su carrera a cualquier lugar que desee; brindándole nuevas oportunidades para que pueda crecer, desarrollarse y tener un impacto en el futuro de nuestro negocio. ¡Elija Cargill y aproveche la oportunidad para prosperar!
Turno / Jornada: Rotativa 
Descripción general del puesto: 
•    Ejecuta labores de mantenimiento preventivo y correctivo en área de Mantenimiento (Eléctrico, Mecánico, Pailero y Operador de Servicios). 
•    Cuida la operación del día, basado en los estándares de seguridad, eficiencia y calidad.   
•    Sigue y colabora a que sus compañeros sigan las reglas de seguridad, tareas críticas y procedimientos.
•    HACCP (Análisis de Peligros y Puntos de Control Críticos) de cada una de las áreas a su cargo.   
•    Ejecuta labores del área de mantenimiento que se le asigne.   
•    Completa reportes y formularios para el supervisor de mantenimiento.  
•    Cuida y mantiene en condiciones óptimas el equipo e instalaciones.  
•    Asiste a los programas de capacitación y entrenamiento a los que sea requerido.
Calificaciones Mínimas: 
•    Mayor de 18 años
•    Ingeniería en Mecánica, Mecatrónica, Electricidad, Electromecánica o Industrial, culminado o en curso. 
•    Conocimientos prácticos del software de Microsoft Office, como Excel y Word.
•    Conocimientos en trabajos de soldadura y pailería (cortes/trazos/diseño mecánico)
•    Disponibilidad de trabajar en áreas o espacios elevados (1,20mts o más).
•    Experiencia con el uso de una computadora.
•    Posibilidad de levantar hasta 25 kilos con o sin ajustes razonable.
•    Capacidad de realizar tareas físicas como flexionarse, subir y bajar gradas, arrodillarse, agacharse o hacer torsión de forma segura, con o sin adaptación razonable.
•    Capacidad de trabajar en diferentes ambientes donde se puede presentar: ruido, polvo, químicos, entre otros. Con el uso del Equipo de Protección Personal (EPP)
•    Capacidad de leer y escribir en español sin dificultad.
•    Capacidad de trabajar horas extra, incluidos fines de semana, feriados o turnos diferentes, con aviso previo.
Calificaciones Preferibles:
•    Certificación de conocimientos eléctricos, mecánicos, control o constancia de habilidades en actividades referentes a mantenimiento.
•    Conocimientos en automatización
•    Trabajo bajo presión, resolución de conflictos
•    Poseer un mínimo de 6 meses de experiencia trabajando en un entorno de producción o planta.
•    Posibilidad de operar de maquinaria y / o equipo industrial con o sin ajustes razonables.
•    Experiencia con SAP o un Sistema de Gestión de Mantenimiento Computarizado (CMMS).

¡En Cargill promovemos la diversidad e inclusión en nuestros procesos, puedes aplicar sin importar tu género!  
Linkedin Job Matcher
Find where you fit in at Cargill. Log in to connect your LinkedIn profile and we'll use your skills and experience to search the jobs that might be right for you.
Sustainable
Cocoa
The Cargill Cocoa Promise is committed to securing a thriving cocoa sector for generations.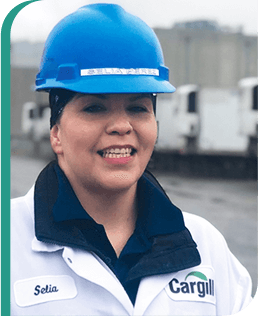 Women in Operations
She saw a need for more women in leadership roles at her facility, so she stepped up to the challenge.
Meet Selia
Inclusion
& Diversity
Our inclusive culture helps us shape the future of the world.
Learn More (Inclusion & Diversity)